Is it possible to fall in love with two wheels and a carbon frame? If so, then I am SMITTEN.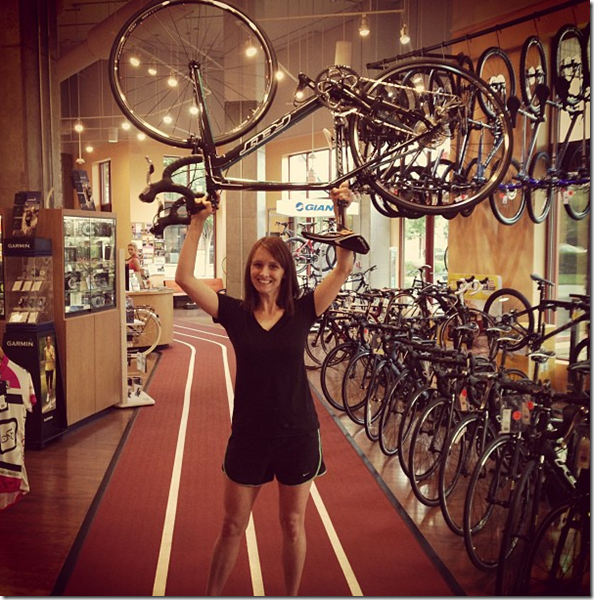 When Coach Marni heard that I was planning to train and race on my old, beat-up Giant, she said, "You really, really need to think about getting a new bike." At first, I kind of brushed off the idea. You see, I have always believed that it's the legs, not the bike, that really matters.
But Marni explained to me that, despite numerous tune-ups over the year, my shifters and other parts were likely pretty worn down.  Once she said that, I couldn't help but notice how long it took for my derailleur to gear changes.  Sometimes, I have to hit the shifter twice to make something happen.
That was a few months ago.  With the seed planted, I started to take on extra work projects, Craigslisted some unwanted furniture, and stopped eating out to try to find some extra cash.  I saved enough to buy a reasonable bike, but I still hadn't completely warmed up to the idea.
The final straw was on last weekend's long ride. After two hours, I really started to notice how badly my bike fit.  Old shifters?  I can deal with that.  I don't love it, but I can deal with it.  I bought my Giant secondhand, and it never fit perfectly (it's an x-small and even at 5 foot 4, I'm a bit too tall for that).  Although it didn't bother me a ton before, I think something must've shifted in my body after pregnancy; my lower back literally goes numb when I'm in the saddle for two long.
I walked into the store with a very firm budget… and I managed to spend less!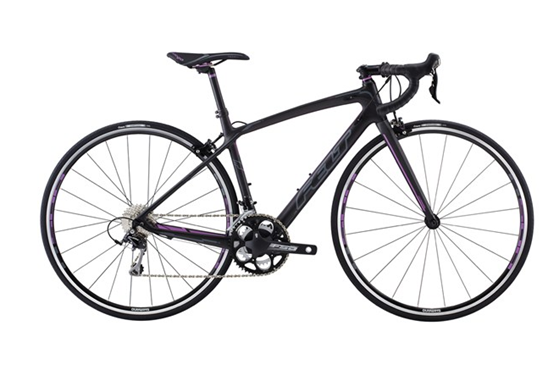 I snagged the Felt ZW5 for a little less than $1000.  It pains to me to say this, but that's actually an insane deal. And all it took was a quick ride around the parking lot to know that it was worth every single pretty penny.  It's lighter, more responsive, and – most importantly – much more comfortable than my old Giant.  It weighs a mere 18 pounds – less than Henry!
I haven't ridden her outside yet – can't wait for tomorrow! – but I did hook her up to my indoor trainer for a spin.  SO MUCH BETTER.  You know how I kind of dread cycling?  And always lament it's my least favorite sport?  I think I just hated the fit of my bike, not the actual act of cycling.
Goodbye, Giant!  You were good to me, but it's time to say goodbye.  You taught me how to shift gears with clip-in shoes…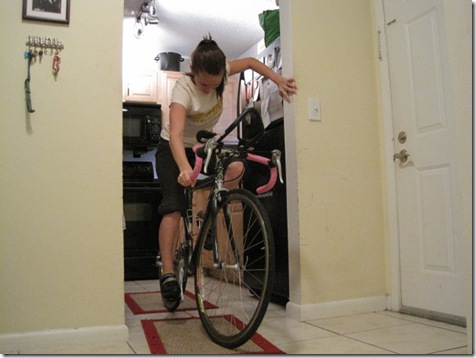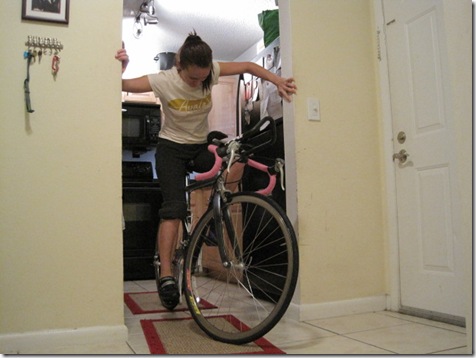 Carried me through my very first of over a dozen triathlons…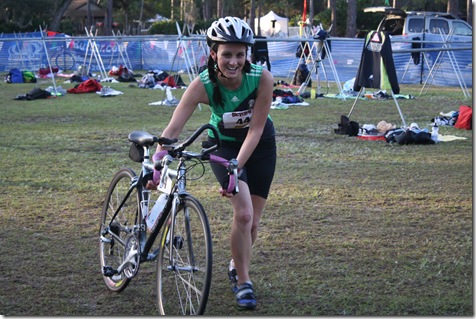 And even traveled across the country to ride 100 miles (!!!) in the hills of Napa Valley, California.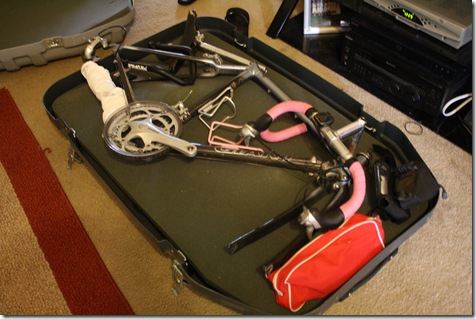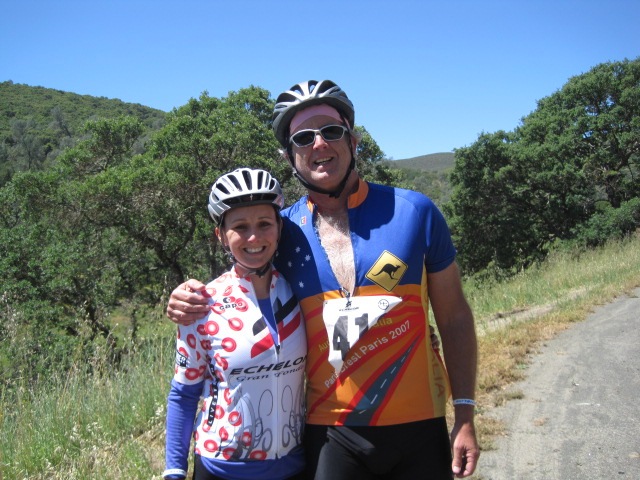 I hope I can find you a happy home with a shorter owner.

  (I'm selling her for $100, if anyone in Charlotte is interested.)
So, in conclusion, if you're looking to buy a new bike, now is apparently the time. So many good deals going on out there. And if you want to know more about buying a new or used bike, check out this post.