I've been trying to take pictures of Henry meals because a few readers have requested some toddler eats ideas. But it appears that Henry is in a rut because most of his plate feature beets, watermelon, and cheese.
Here are a few more exciting meals: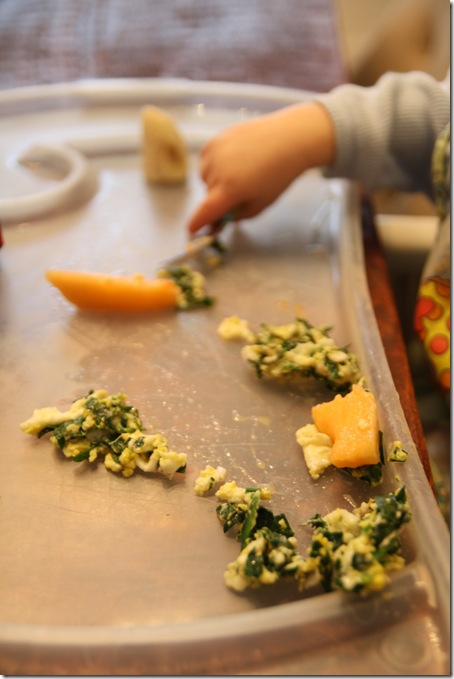 Eggs with spinach (gotta get in those greens – veggies are hard these days!) and melon.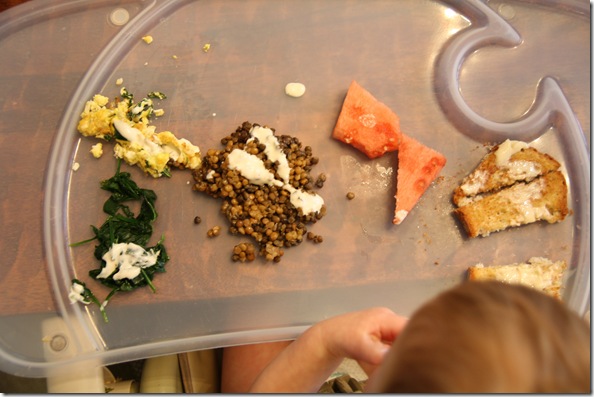 Spinach, eggs, lentils, watermelon, toast. He went through a week where he was really into Ranch dressing – as long as food had Ranch on it, he'd eat it. Momma feels the same way, Henry…
Asparagus, roasted butternut squash, and potatoes au gratin. That meal was a hit!
One thing that has helped with meals is I give him the least-desirable food first. Potatoes always get put on the plate after veggies. 🙂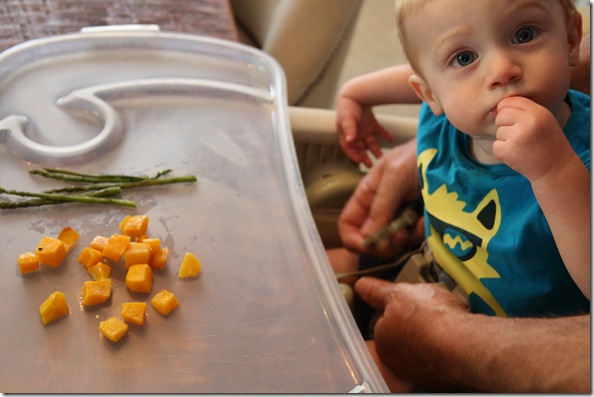 I've read food ruts are totally normal for toddlers, so I try not to stress over it when he refuses to eat certain things or prefers to eat fruits for days on end. Little tricks like serving food in courses; providing nut butter or hummus for dipping; and putting a drizzle of yummy sauces on food helps, too.  Also, he eats a green smoothie with nut butter everyday for some veggies, protein, and fats.
This morning, I thought I'd make him something extra fun for breakfast – BALLS!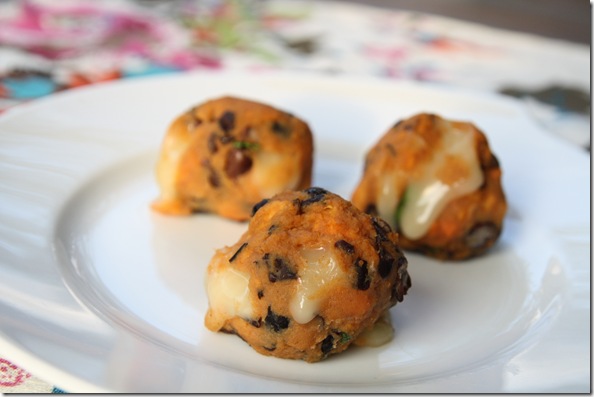 I based this recipe on my old Flax-Encrusted Sweet Potato Balls recipe, but I subbed out the salsa and flax (didn't have any) for chopped cheese and fresh cilantro.
When I served this, I proclaimed, "Look! Little balls for you to eat!" He loved it.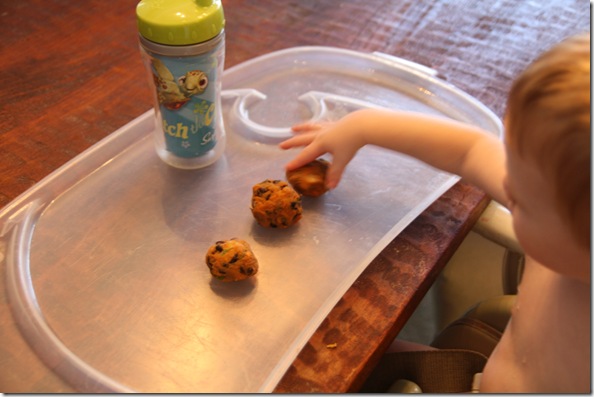 He really loved smashing it…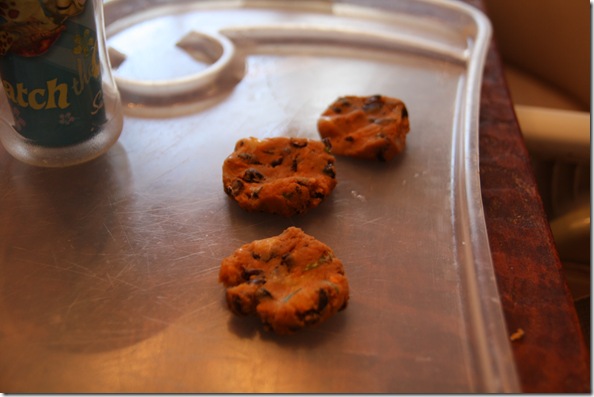 And eventually, eating it.
I had the balls, too, but with two fried eggs. Perfect!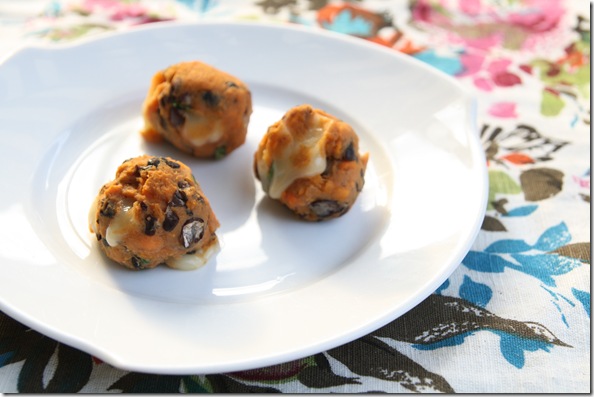 Bedroom Makeover
I haven't had too much time to do DIY (my bathroom is STILL half stenciled!) but I did utilize an extra-long baby nap to make some easy upgrades to our bedroom.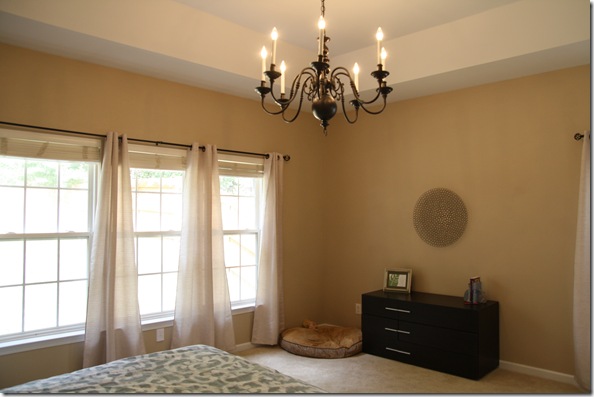 I hung curtains!  I got them at Home Goods… AKA the best place on Earth.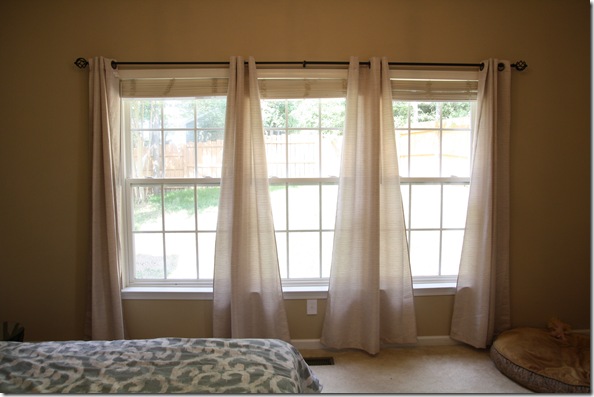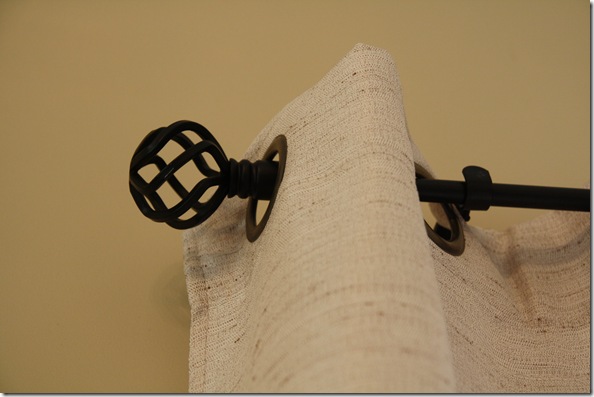 I got a new bedspread from West Elm… I like it.  I'm not normally a blue person, but it's pretty.  I need something over the bed but I'm at a loss.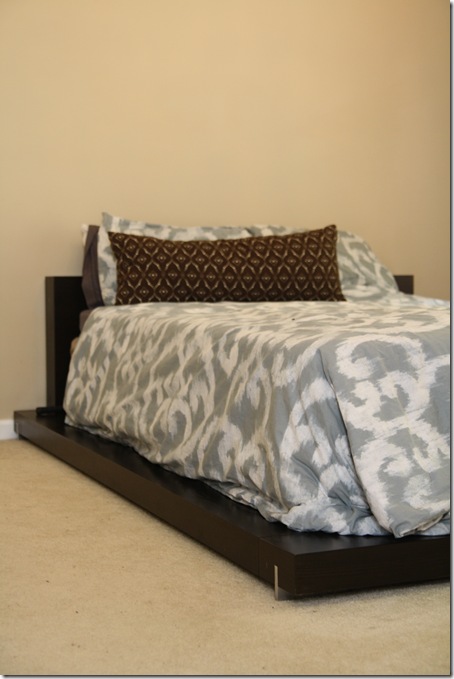 Also, I kind of regret our low-bed purchase. I see pictures of beds with big, grand headboards and feel bed envy. 🙂
Maggie likes it, though.  Easier to get up and down.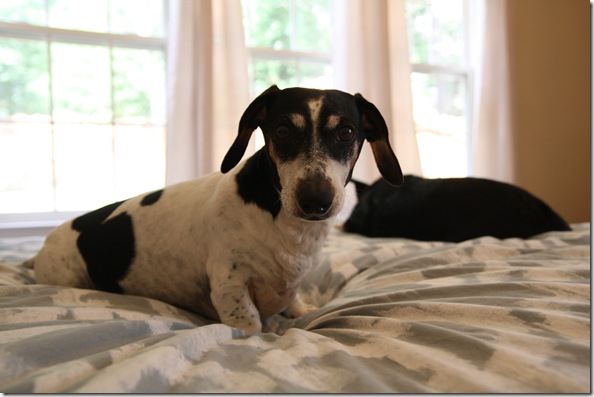 I cleaned off our dresser and pared down our book collection.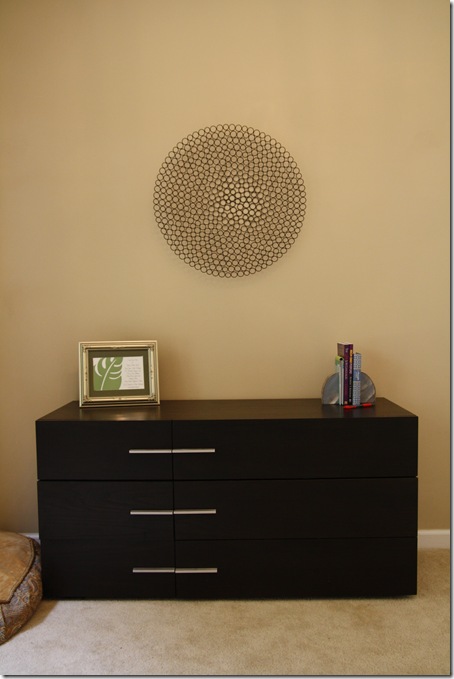 That framed picture is our wedding invite!  And the art above the dresser had been on our floor for months – Henry used it as a wiggling saucer. 😉
And last, but not least – NEWBORN pictures! I finally got them in a frame and on the wall.  And before Henry went to college.  A miracle.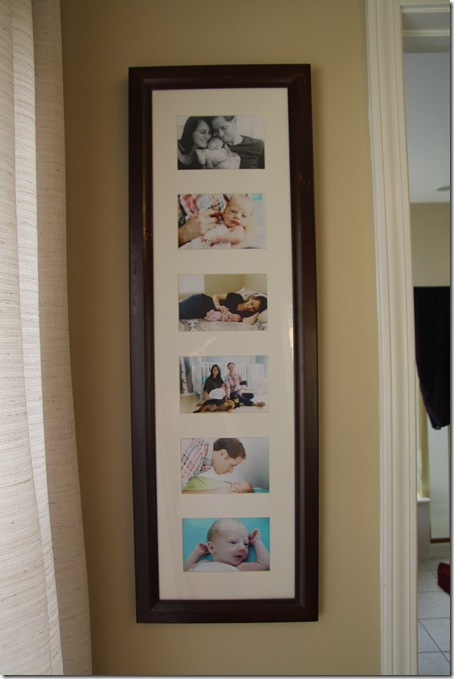 I wish I hadn't waited so long to tidy up the bedroom.  I guess we paid more attention to the rooms that guests saw, but it's nice to have a peaceful retreat.
What are your kiddos eating? Any funny food ruts (I can't believe he's obsessed with beets!)? Any decorating sprees? What about half-finished projects? My bathroom is kind of embarrassing…