Good morning. It's rainy and cool this morning. It feels like the world is in transition, you know?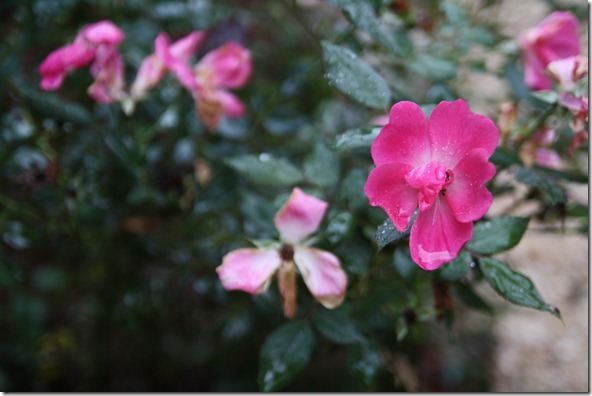 I've been thinking a lot about transitions lately. You see, we are going through several big transitions.  The first was that I finally got Henry to give up the bottles and switch entirely to cups.  I am so thrilled (bottles are a pain to wash and transport around all the time).  My doctor told me at our one year appointment that we should start to wean him away from bottles, and I gave it a half-hearted attempt, which failed miserably. So many readers suggested that I just wait… Once again, I'm so glad I listened to you.

I waited until 15 months, when Henry was down to just three bottles a day max.  And then, I simply stopped offering them.  There were a few 'Where's my baba?!' moments but overall, it went well.  Distraction was key – he probably did more cool and exciting things in that two-day window than he has, ever.
And it's weird because now (a few weeks later), he just seems like such a big boy. I study his face when we're playing and all signs of baby are gone. He really is a kid now. It makes me happy and sad all at once.  Again – transitions.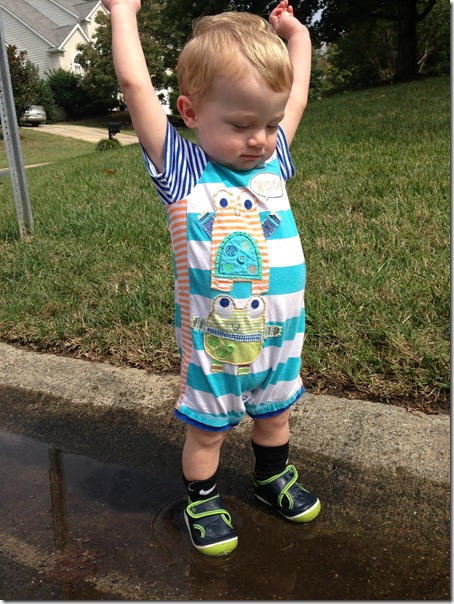 He just figured out how to jump in puddles. Official big kid.  Watch out.  He's also starting to string together two words (mostly "no" and then whatever he doesn't want to do!).
One type of transition that I'm not getting experience with so far this week is TRIATHLON TRANSITIONS.  Ugh.  I'm still stuck with this cough and have really dialed it back in an attempt to get well, so I've been sticking to one sport a day at a reduced intensity and volume.  Its become such a weird balance between "take tons of time totally off to heal up" and "every day you take off, you're losing really important fitness." If this was any other race… any other point in my training plan…. But it's not. It's CRUNCH TIME.  I feel normal minus this nagging cough, so it's very frustrating not to be able to go all out SO close to my race.  Coach Marni says that I'm doing the best thing possible by tapering off but not quitting completely – I just wish I was 100%.  No, 105%!
Another transition… Went to IKEA yesterday and bought Henry's future big boy mattress. He won't be out of his crib for a long time, but we have overnight guests coming next month and need another bed. Might as well buy the mattress now instead of wasting money on an air mattress.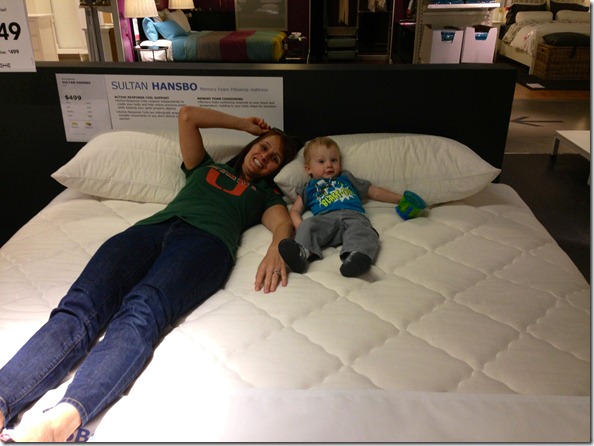 IKEA on a Wednesday night is where it's at.  There was no one else there! I left without feeling overwhelmed and angry at the world.  A miracle.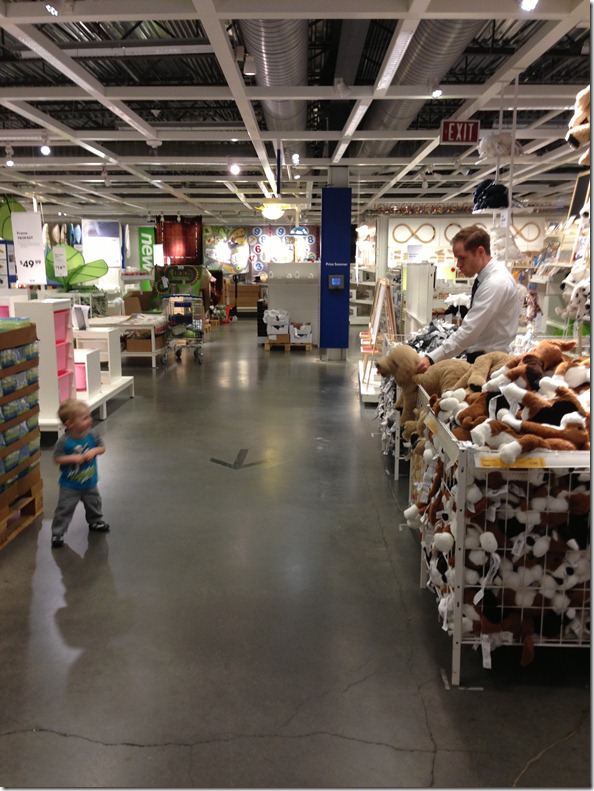 And last, but certainly not least, with this breakfast, my fridge has transitioned from "kind of empty" to "totally out of food."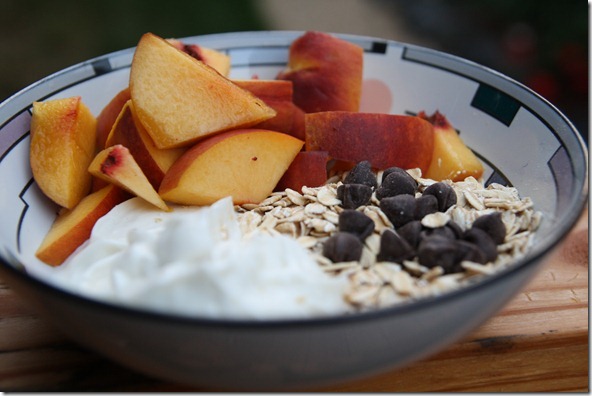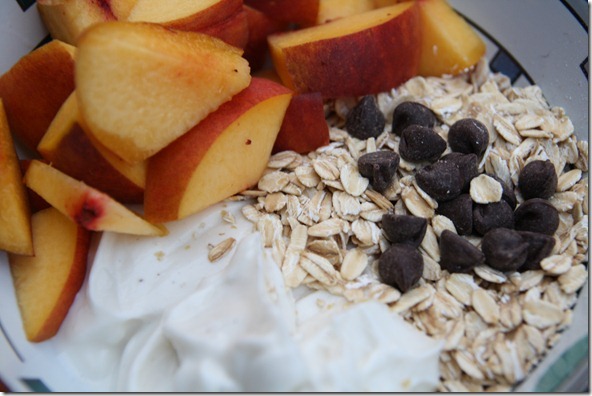 It's time to go to the grocery store! All I've got left is ketchup and frozen fruit.
Thought of the Day:
"You can't connect the dots looking forward; you can only connect them looking backwards. So you have to trust that the dots will somehow connect in your future. You have to trust in something – your gut, destiny, life, karma, whatever. This approach has never let me down, and it has made all the difference in my life." – Steve Jobs