So on Monday, I fell down our stairs. Ever since we bought the house, falling down the stairs has been a big concern.  They are so steep.  And, of course, I fell down the stairs with Henry in my arms.  I slipped off the top step and slid halfway down before catching us with my left arm.  Henry was perfectly fine – he started to laugh! – but I jerked my arm up and behind me in the process.  Ouch.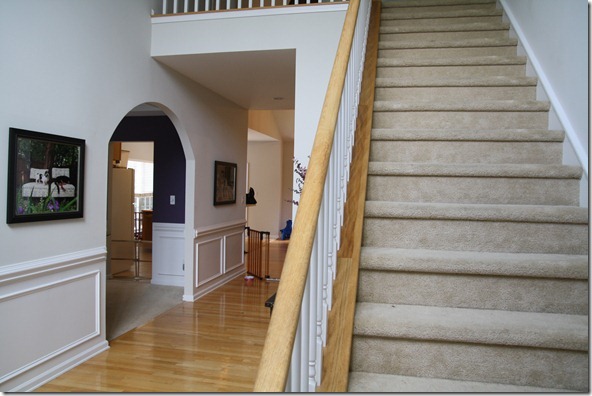 Then I had the bright idea to go swimming and running that afternoon. My arm didn't hurt before but… man, it sure it afterwards.  It's just now starting to feel somewhat normal again, but the injury definitely put a kink in my workout goals for the week.
My house looks like a Ramblin Rose triathlon bomb exploded in it. I've been organizing a lot of gear for giveaways and whatnot.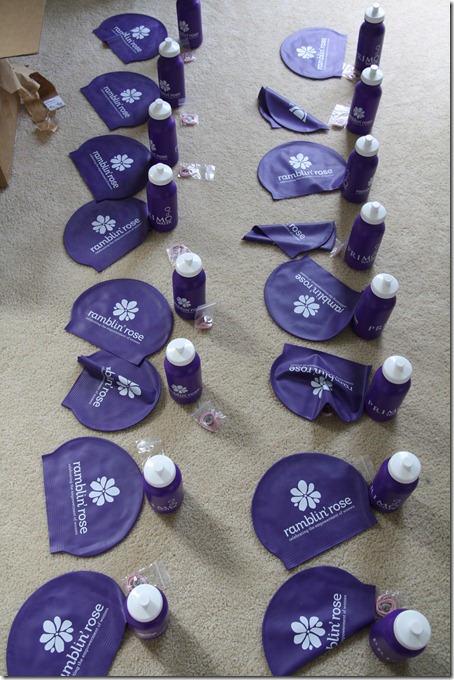 On a brighter note, I have a million leftover swim caps.  You can never own too many swim caps.
In fact, there are so many leftovers that we're giving away some of the goodies on the Ramblin' Rose Facebook page.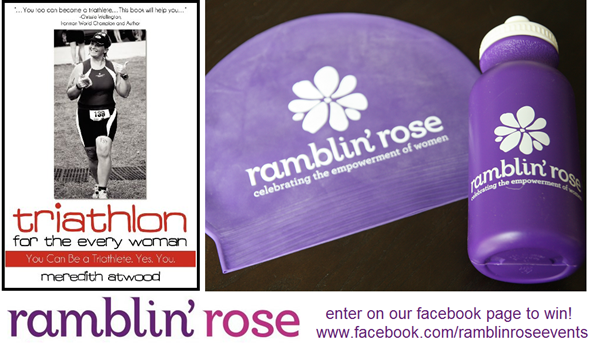 Our races are in North and South Carolina, but feel free to enter no matter where you are!  We're also giving away a copy of the Swim Bike Mom book.
Speaking of triathlons, did you hear that Ironman has instituted a new policy for the swim starts?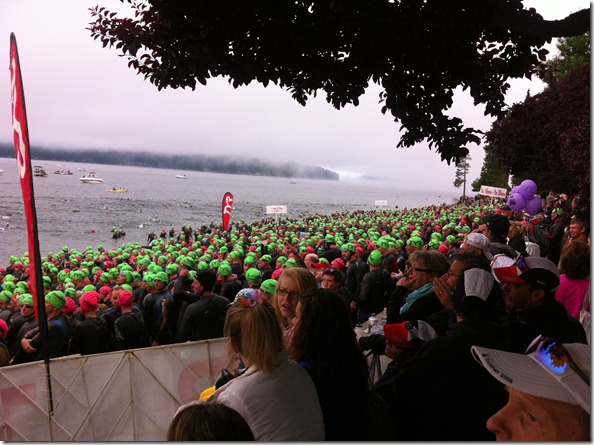 (Pic courtesy of the very awesome Swim Bike Mom!)
Many of the tris that I've done feature swim starts by gender/age group, but the Ironman normally has a mass start.  I've only done one mass start, and they are not fun.  But the company is trying out a new method called SwimSmart.  Just like in many running races, they ask athletes to 'self-seed' by anticipated finish time, and each athlete's timer doesn't start until they cross a timing mat.  The goal is to "improve athlete satisfaction and reduce athlete anxiety."  I was curious to see how the SwimSmart program would go at Ironman Couer d'Alene this weekend, and reports suggest it was a huge success.  A lot of the race recaps that I've read say that SwimSmart reduced everyone's nerves and prevented a bunch of jostling.  Neat, huh?
Guess who else is into swimming these days? Henry!  He completed his first set of swim lessons and 'passed' Toddler 1 with flying colors. He even got a little ribbon!  Now we're in Toddler 2 classes, which are even more fun.  We do a lot of 'safety drills' like lifting the babies off the ledge, dunking them into the water, turning them around underwater, and then encouraging them to grab the edge of the pool when they pop out of the water.  Henry is the only baby in class who jumps off the ledge by himself!  It's too funny.  I can't even get my "One, two, three" count out before he's jumping in with a big grin.
We've also been exploring Charlotte's numerous splash playgrounds, too.  Henry likes all forms of water, I guess.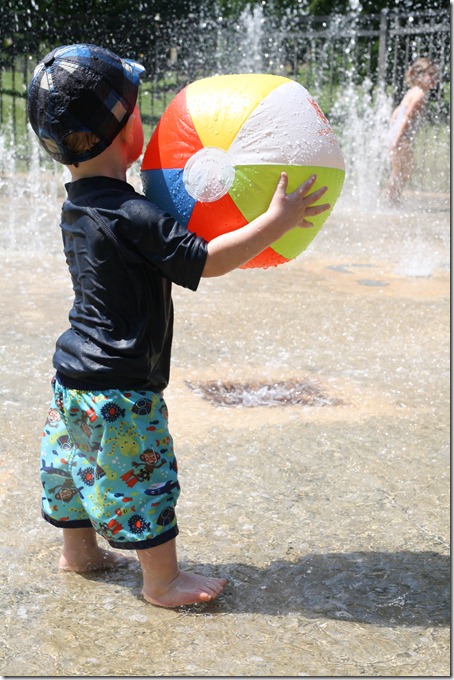 #FutureTriathlete (a mom can dream)
Oh, and the babas!  Remember my post a few days ago, begging for advice on how to wean him from the bottle?  Your advice was so helpful.  So many of you suggested that I keep at it and just wean him cold turkey, but several of the comments made me really re-think my timing.  After a lot of thought, I decided that Henry just isn't ready yet to stop drinking from bottles.  A few of you said that his readiness is more important than the calendar, and I completely agree.  We're going to try again in a few weeks or months, but for now, I'll keep offering sippy cups and not sweat it if he's choosing the bottle more often than not.
A few people told me to get him a 'lovey' so that he has another object to comfort him.  I picked the softest baby blanket in his closet and have been gently rubbing his face and arms with it while I rock him.  Then I lay him down with it for naps and bedtime.  A few days ago, I went into his room and he was holding it and nuzzling on it as he waited for me to come get him!  He officially loves blankie. I hope this makes it easier to stop the bottles… one day.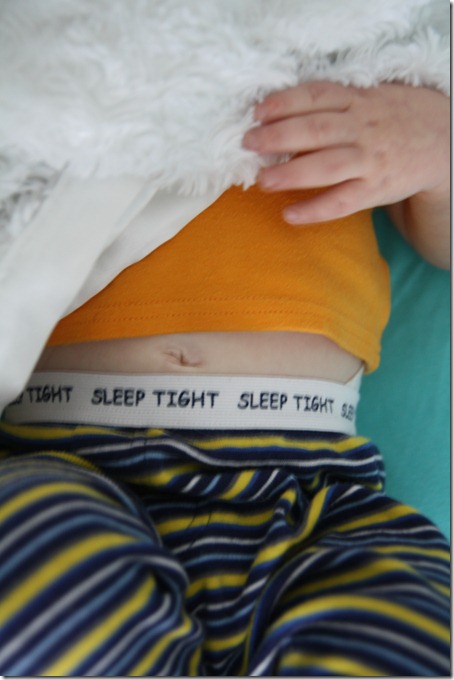 And last, but certainly not least, can we talk about Shellac nails?  BFF Nicole took me to get my nails done on Monday, and the polish is still perfect.  I have scrubbed numerous pots, cleaned the house, opened a can of paint, swam, ran, biked, and… no chips.  I am never getting normal polish again.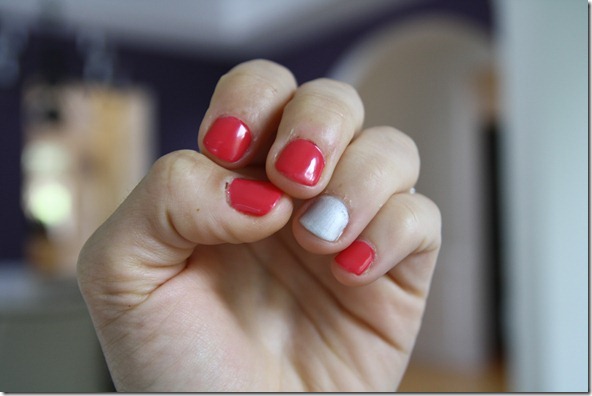 Ahhhhh. It's the little things, right?
So, what's up with you?