This has not been a good week.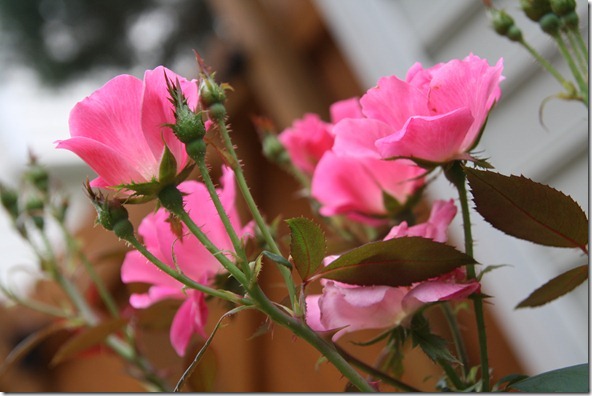 My week included, but was not limited to, falling down my stairs and injuring myself, getting into a car accident and re-injuring myself, Henry getting sick, Henry vomiting all over himself and me in a parking lot, looming deadlines, and many fires at work.  Nothing all that bad, but enough to make me feel like, "Oh my God, will this week ever, ever end?"
To be honest, I just haven't been feeling like myself lately.  Not positive and happy – and I'm a very positive and happy person. I've been moody, annoyed, and easily frustrated.  And, of course, when you're in a bad mood and bad thing happen, they feel 100% worse than if you had a bright outlook.
So – I'm over it.  Seriously.  OVER IT.  I'm tired of waiting for my luck to turn around, and I'm going to turn around my attitude instead.  Horse before the cart and all that jazz.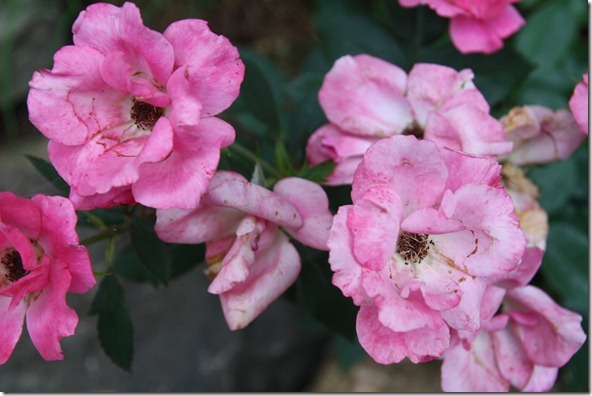 Step 1: A delicious, healthy breakfast.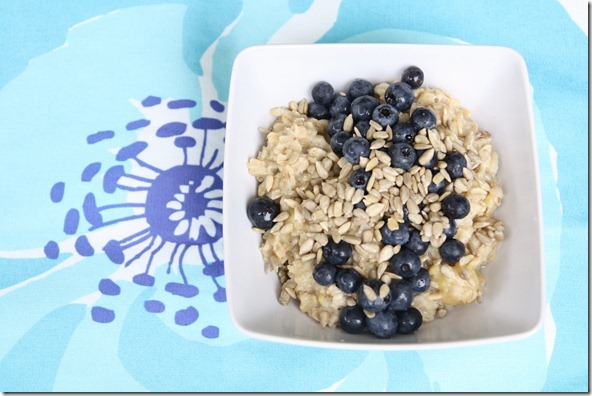 1/2 cup oatmeal
1/2 cup water
1/2 cup soy milk
1 banana
Toppings: sunflower seeds and blueberries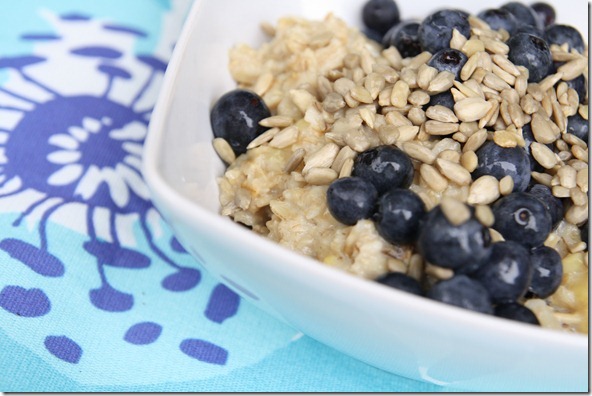 Step 2: Blog about the way I feel.  HTP always makes me feel better – It was definitely time that I checked in with you guys and let you know what was up!
Step 3: Time with the munchkin and the Husband.
Step 4: Those deadlines!  Gotta make them.
I hope you have an excellent Sunday, and if you had a rough week, too – REJOICE!  A new week is here – let's celebrate a fresh start.  I, for one, am thrilled to put the last week behind me.