Henry and I have a new game to play!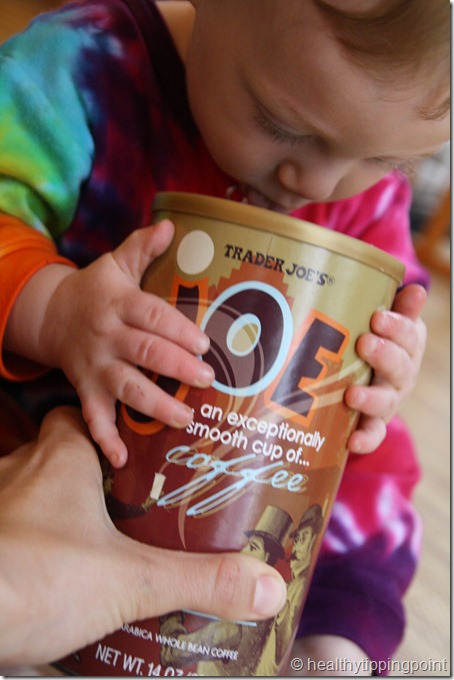 It's called "Drink all the coffee that you can and watch your mind turn on."

Haha. Just kidding…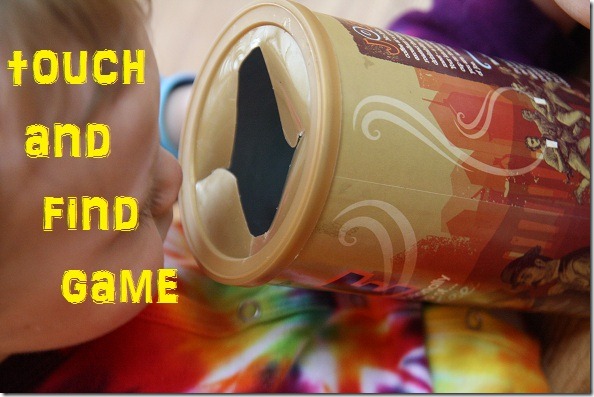 I read about this concept somewhere on the Interwebs – basically, you take an empty, clean coffee container (a formula can would work, too) and cut a wide slit out the top.  Be careful because any non-curved edges will be pretty sharp, so try to cut a rounded slit. 
Hide a bunch of little trinkets in the can (small blocks, bath toys, keys) and help baby figure out how to stick his or her arm in the can to pull out a goodie.
Ta-da!  A paci!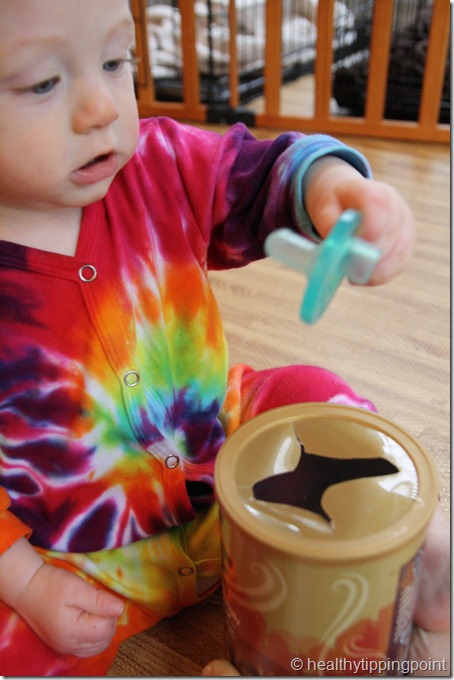 This game has been very amusing and fun!  Such a simple concept, too.
I feel pretty well-rested this morning.  Unexpectedly!  I drove to Furman University in South Carolina last night (DadHTP came, too – thanks, Dad!) and gave an Operation Beautiful presentation.  The crowd was great, and I got home an hour before I expected to (10:30 as opposed to 11:30).
Woke up this morning determined to have a healthy day!  Bring on the fruits and veggies, please.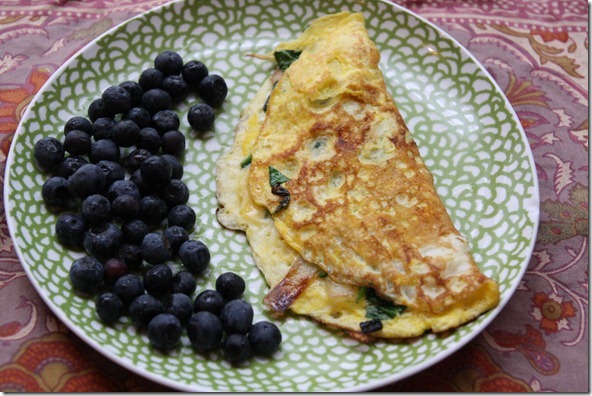 An omelet with spinach and onions, plus blueberries on the side.  And a ton of water.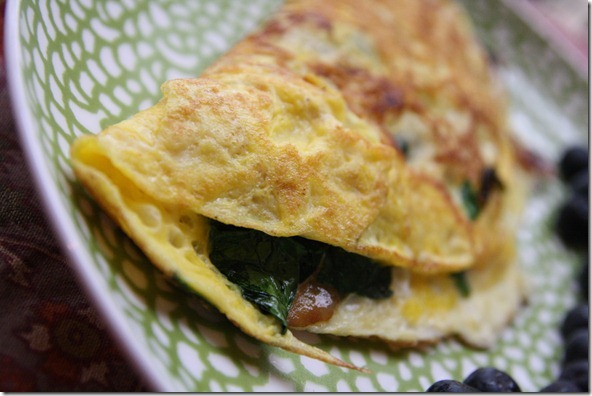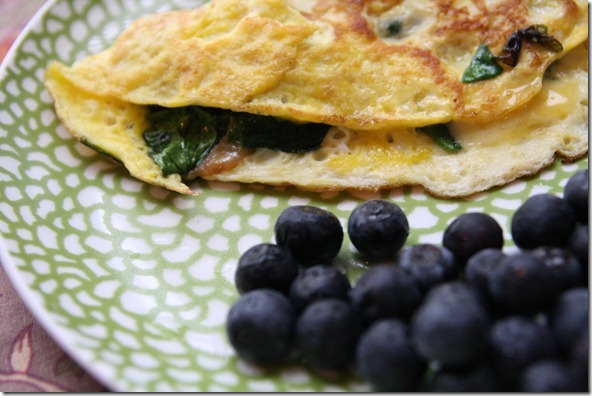 Have a great day!  Stay tuned for our big deck renovation reveal!