It's that time of the year again – sunscreen time!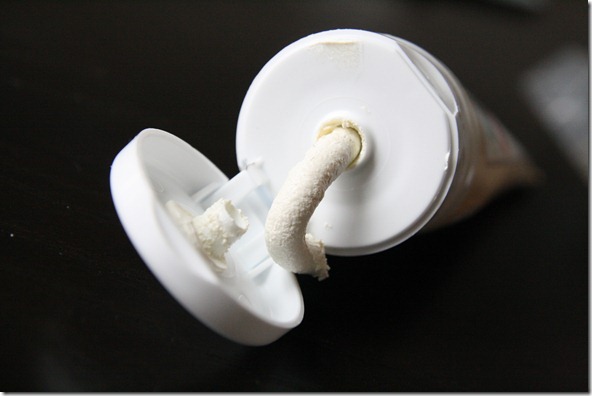 Well, I guess we should all wear sunscreen year-round, but… you know what I mean.  Spring and summer definitely call for gobs and gobs of sunscreen. 
I wanted to call your attention to a post that I wrote last year – Skin Deep – Selecting a Better Sunscreen.   Did you know…
The Environmental Working Group recommends avoiding sprayable or powdered sunscreens, as you inhale the chemicals during application.

Sunscreens that contain Benzophenone-3 (oxybenzone), Octyl methoxycinnamate (OMC), Padimate O, or Vitamin A (retinyl palamitate), which are potential allergens, hormone-disruptors, and/or carcinogens, should also be avoided (more on this

here

).

You'll

definitely

want to skip the sunscreens containing Vitamin A: one study (by the FDA itself!) indicated that lab rats developed sunlight-related tumors and lesions 21% faster when treated with a 0.5% Vitamin A-laced cream (

Source

).
In addition to the resources that I mentioned in the Skin Deep – Selecting a Better Sunscreen post, I wanted to call out the EWG's Baby Sunscreen recommendations.  The Mayo Clinic recommends keeping babies under 6 months in the shade and using clothes and a hat to protect their delicate skin.  You should "liberally apply sunscreen" if your baby is older than 6 months.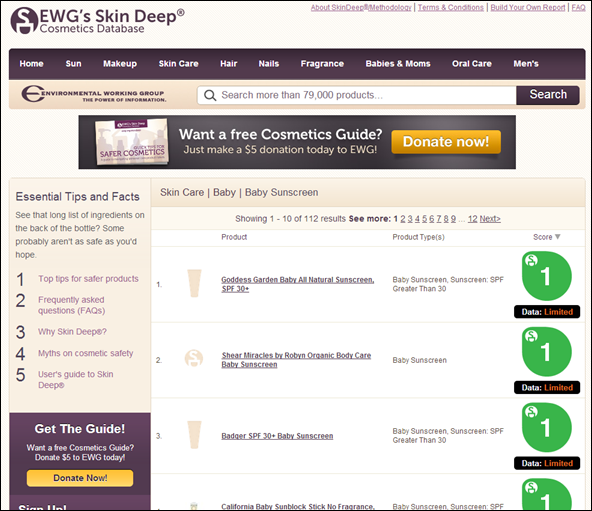 I used their list to select Henry's sunscreen, Badger SPF 30+.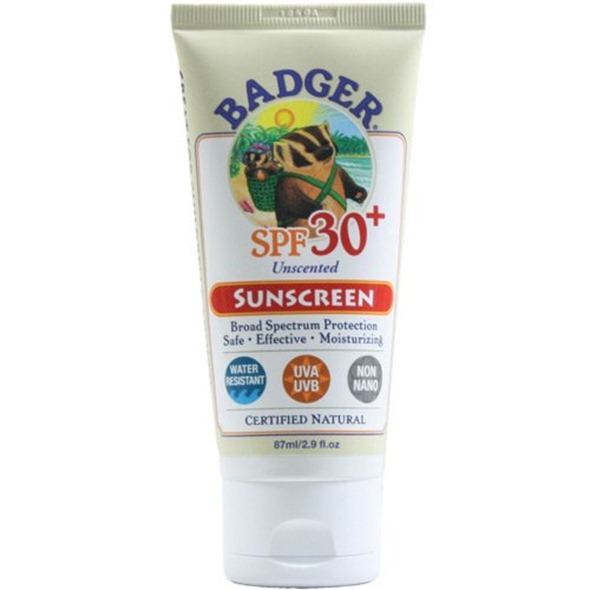 I like this product a lot.  It goes on easily, doesn't run into Henry's eyes, and provides excellent coverage.  I love that it's unscented and water resistant.  At $16 a tube, it certainly isn't cheap, but I appreciate that it's mineral-based with zinc oxide.  EWG says that these mineral-based sunscreens are "the right choice for children, people with sensitive skin and others who want the best UVA protection without potentially hormone-disrupting chemicals like oxybenzone or vitamin A, which may be carcinogenic on sun-exposed skin."  Many of the ingredients are organic, which is a nice added bonus.
Three cheers for outdoors time!