My first triathlon of the season is a pool tri.  I used to shy away from pool tris because I thought they weren't as 'hardcore' as lake tris, but then I did one and realized that POOL TRIS ARE AMAZING!  They are just as challenging and fun, and you don't smell like lake water during the bike and run.  Win, win.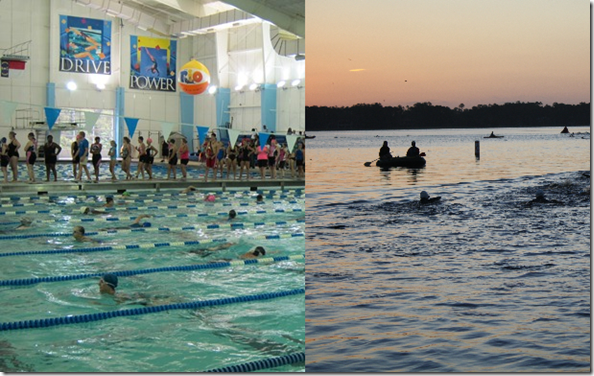 I did an entire post about this topic when I wrote the So You Wanna Do a Triathlon series:  Pool or Lake Swim?
When I did my first pool tri, I was shocked at how hard it was to coordinate swimming the entire pool.  The way a pool tri works is that everyone jumps in at the last lane of the pool (staggered with a few seconds between each swimmer).  Then, you swim down to the end, go under the lane buoys, and then swim up the second lane.  And repeat until the very end.  Going under the lane buoys is VERY challenging if you aren't prepared for it.  You have to regulate turning, breathing, and pushing off, all while trying to sprint as fast as possible.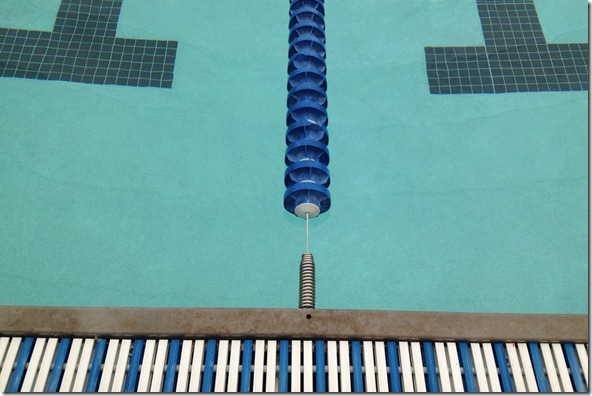 I learned my lesson from that first pool tri!  Going under the buoys is something you should definitely practice.
I had the pool all to myself this afternoon, so I did 1,000 yards and swam 500 of them up and down different lanes.  When I approached the end of the lane, I would angle myself to the edge of the lane, put my hands on the edge, breathe, and push down.  I'd twist underwater so I was facing the right way, putting my palm on the side of the pool to do so, and then push off with my feet.  It took a few tries to get it right – no wonder I was so flustered during that triathlon!  But once I figured it out, it was pretty simple.  Doing the move, however, was super exhausting.
I guess you could do an 'official' somersault turn at the end of each lane, but I can't even do that under normal circumstances, let alone during a pool tri!  Does anyone do this during a race?
After the swim, I banged out 2.5 miles.  With arm warmers on!  'Tis the season for arm warmers.  Too warm and too cold, all wrapped up in one afternoon.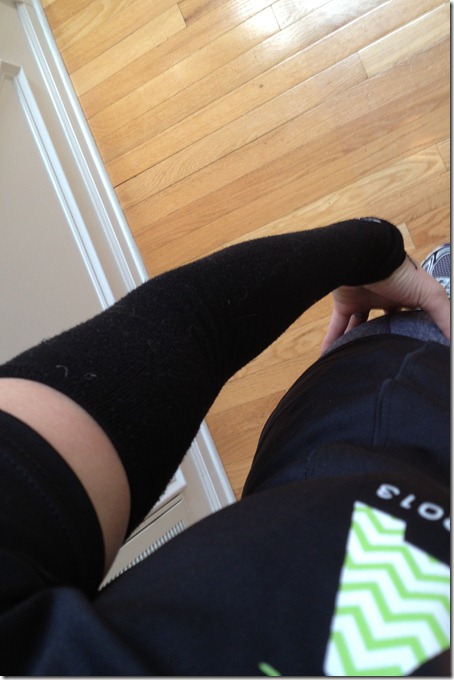 How did Add, Not Subtract go for everyone?  I had a great day.  I love a fresh start on Monday!