Here's an awesome job:  Working for a big-brand running company like Brooks and being in charge of designing shoes and apparel – selecting colors and styles, determining where those pockets go, and even deciding the length of cute running tops.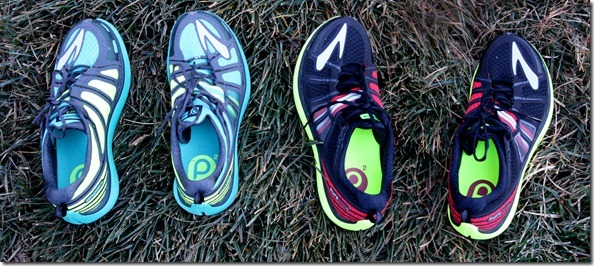 I recently had an opportunity to test out the new Brooks PureGrits and, in the process, got to video conference with Lauren Hallworth and Kira Harrison, Brooks' Associate Product Line Manager for Apparel and Footwear Merchandising Associate, respectively.  Coolest jobs ever!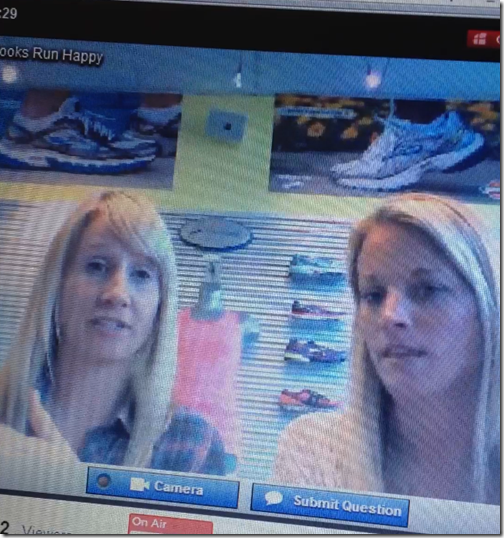 Here's a blurb about the PureGrits:  "When you want nothing to come between you and the trail, the ultra-light PureGrit won't get in your way. Brooks constructed a new outsole with a more aggressive, multi-directional lug pattern for better grip on the ever-changing surfaces of the adventure."
As part of the Brooks Run Happy ambassador program, I received a pair of the Women's PureGrit 2 to review. The original PureGrits are very popular, so I was pumped to try out these shoes.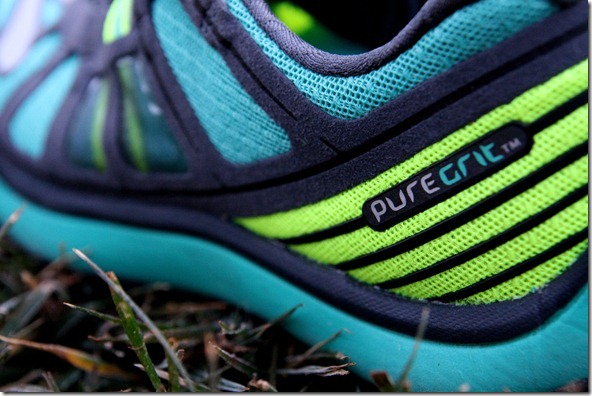 The PureGrits are much lighter than my beloved Ghost 5s.  They are, of course, designed to be a completely different type of running shoe – while the Ghosts are structured and cushioning, the PureGrits are ultra-light and feel more minimalist.
Prior to running in the PureGrits, I pulled them on and went for a walk with the stroller and the dogs.  The first thing I noticed that, while the shoe was comfortable, it was also pretty narrow and the arch was high.  Now, for some people, this would be perfect!  But I have a wider foot (in fact, I wear Ws in a lot of shoes).  I was also a bit confused about whether you're supposed to wear socks with a 'transitional minimalist' shoe like the PureGrits (answer: if you want to).  I e-mailed my friends at Brooks to report that my wider feet didn't quite work in the PureGrits, and they suggested that I try the men's version.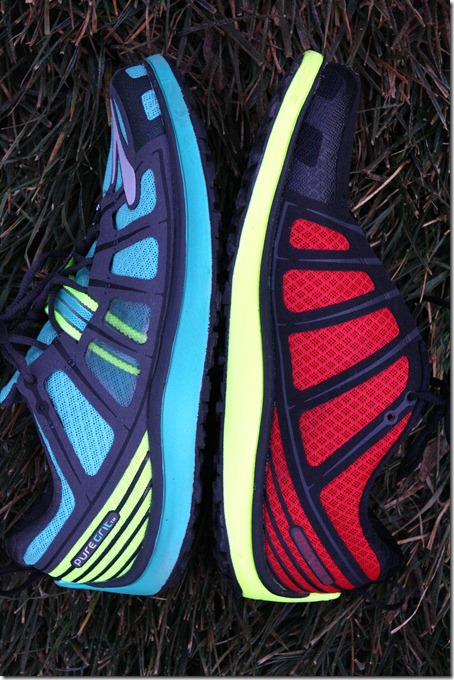 During my video conference call with the Kira Harrison and Lauren Hallworth, Kira explained that there are very few differences between men's and women's shoes.  The only notable distinctions is that men's shoes are slightly wider and the sole is slightly firmer.  The sole is firmer because, on average, men are heavier than women and thus need more cushioning to support their weight.
Kira said that the size difference between men's and women's running shoes is as follows:

I am an 8 in women's; this means that I am a size 6.5 in men's.  Unfortunately, the PureGrits don't come that small, so I tried out a size 7 in the men's version of the PureGrit 2's.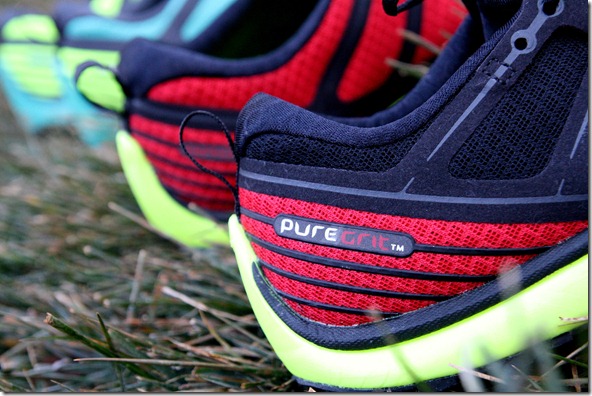 Verdict: MUCH better during my run!  I really like the lacing design, which doesn't squeeze the top of my foot as much as other running shoes, and the breathable fabric was nice.  The PureGrits are designed to align your stride and footstrike in a more natural way.  Features like the "toe flex" (which I refer to as "toe cleavage") improve flexibility in the front of your foot, and the elastic band on the top of the foot helps achieve a more secure fit.  I can definitely see why the Pure line is so popular, especially with trail and track runners. However, I think I will stick with my Ghost 5s, which I really do love.  I prefer my running shoes to have more structure and cushioning.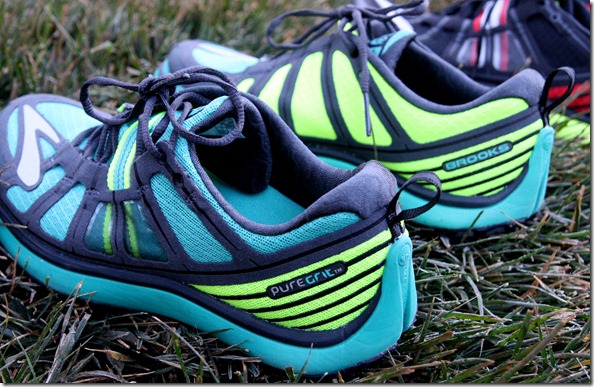 So, here are some more details about Lauren and Kira's jobs:
Lauren Hallowrth is, as I mentioned, Brooks' Associate Product Line Manager for Apparel.  Her job duties include creating solution-based apparel by analyzing consumer insights and feedback, educating the public about Brooks apparel, and completing market research to see what competitors are doing.  She showed off some of Brooks new items, such as running shorts with built-in silicon-thigh-gripping boy shorts instead of the traditional 'underwear' you see in most running shorts.
Kira Harrison is Brooks' Footwear Merchandising Associate.  She works to keep the Brooks shoe line relevant to consumers by analyzing consumer insights, assessing trends about styles and colors, and 'prelining' future footwear lines with retail accounts.  One of the neat things that Kira showed off was how many of the Brooks shoes are now colored in an 'ombre' syle (basically, a super cool fade).
If you could design either running shoes or apparel, which would you select?  What tweaks to design would you make?  It would be pretty awesome to select shoe colors and styles, but I would love to design the clothes.  I would make every shirt and pant have a million hidden pockets, all large enough for an iPhone.