I made this dish this afternoon while Henry was eating his lunch.  It was cooling on the stovetop when my dad stopped by, and he immediately said, "I wish I didn't eat lunch already – what is that?! It looks great."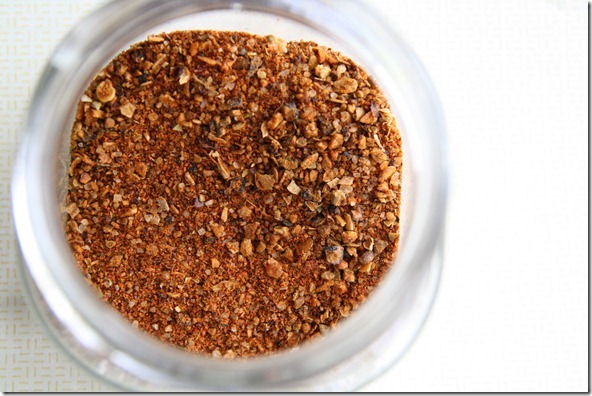 Oh, and it was!
Another variation on my beloved Quiche Cornbread – this one is packed with tempeh and Mexican spices.  Quiche Cornbreads are kind of like mullets.  Party on the top, business on the bottom.  Or something.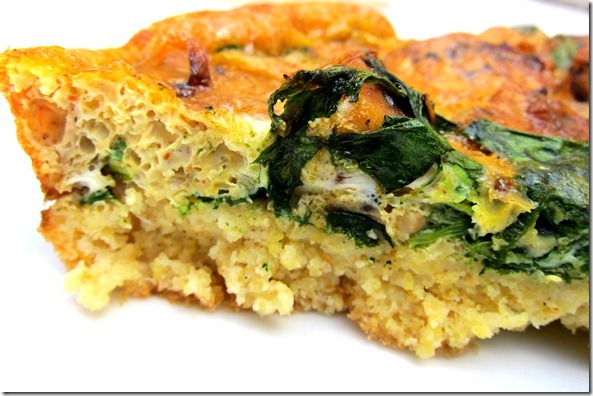 Other versions: Zucchini Quiche Cornbread, Spinach and Goat Cheese Quiche Cornbread, Basic Broccoli Quiche Cornbread,and Refried Beans Quiche Cornbread.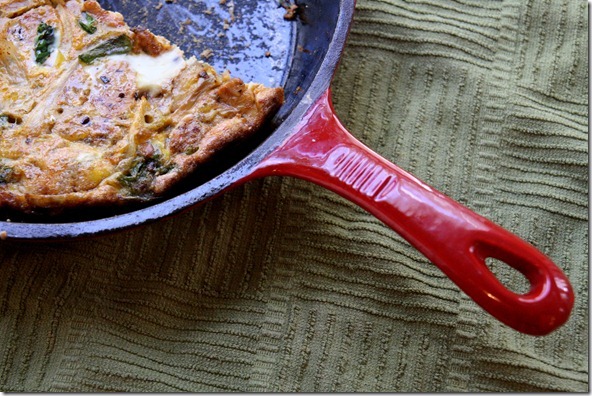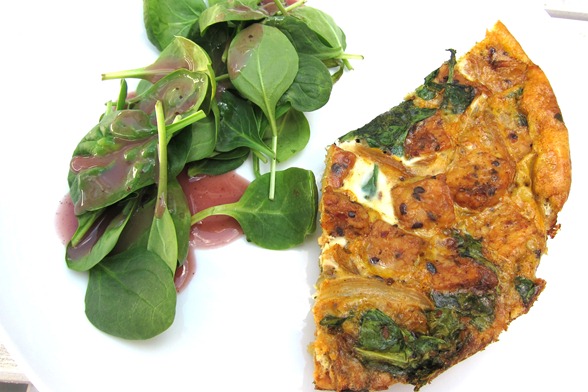 Mexican Quiche Cornbread
Ingredients (for 3 servings):
1/2 package of tempeh (I used a flax kind)

1 and 1/4 cup dry cornbread mix, which should then be prepared according to package directions (i.e. with all the egg, water, milk, oil, etc.)

5 eggs

1 handful raw spinach, shredded

2 tablespoons pre-made Mexican spices

1/2 cup white onion

1/4 cup water

Salt and Pepper to taste
Directions:
Preheat oven to 350 degrees.

Prepare the cornbread mix according to package directions.  Make enough mix for 1 1/4 cup dry mix.  I used Bob's Red Mill mix.

Pour into a greased cast iron dish and bake for 15 minutes at 350.

Slice tempeh into small bites.  In a hot woke with a little oil, combine tempeh, spices, and onion.  Cook over medium-low until onion begins to wilt.  At this point, put the shredded spinach on top and turn off heat.  Let everything continue to simmer on the stovetop so the spinach wilts.

In a small bowl, beat the eggs.

Combine the tempeh mix with the eggs.  Pour egg mix on top of cornbread.

Put back in the oven and bake for 15 minutes at 350.  Increase temp to 400 degrees and bake for an additional 5 minutes.

Remove from oven and let stand for 5 minutes before slicing into thirds.

Enjoy!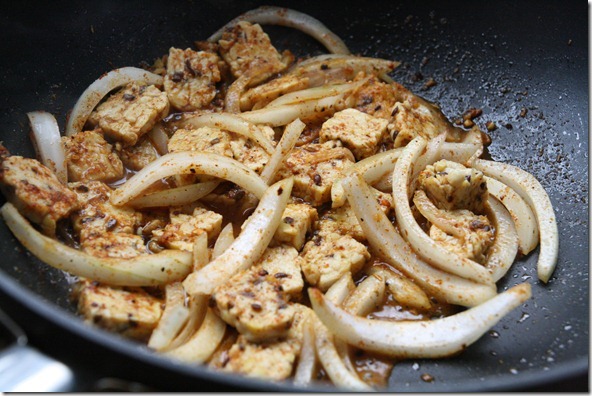 Munch. Munch. Munch.