Other Baby Gear Posts:  Newborn Baby Gear and 4.5 Month Old Baby Gear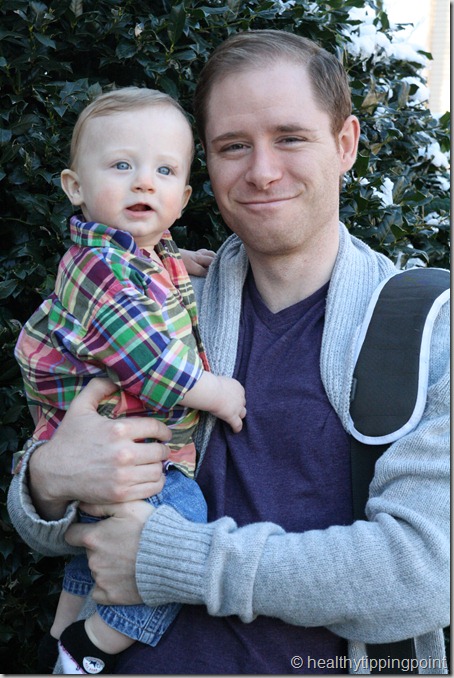 Toys and Books –  Henry loves to play, so I'm always looking for fresh ways to keep his mind engaged. We do a lot of games like peek-a-boo and "I'm gonna get you." We make forts out of pillows, and I set up what I call 'food obstacle courses.' I spread the chairs and ottoman across the living room and put HappyPuffs on top of each piece; he crawls or walks in between the furniture for his treats.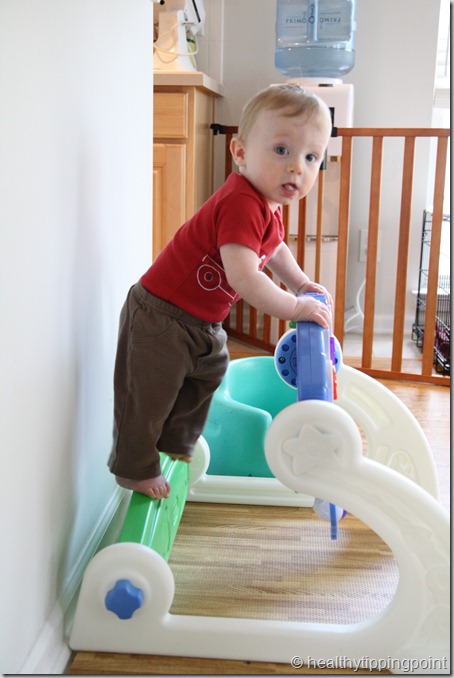 Some of his favorite toys include blocks (I bought a tub of jumbo Legos at a consignment shop for $6), the V-Tech walker, toy cars, and balls. MomHTP recently taught him how to throw a tennis ball, which he enjoys doing  a lot. We also make non-toys into toys – think pots, pans, spatulas, tightly closed water bottles, salad tongs, and more.  His favorite toy of all is this new tunnel, which DadHTP bought him from IKEA for $15.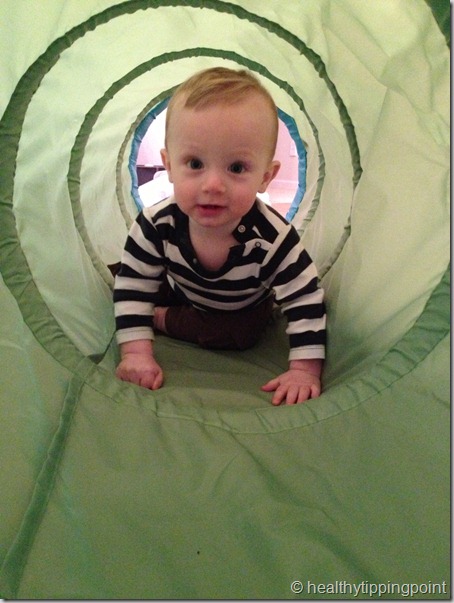 I wrote a post about Henry's favorite books here.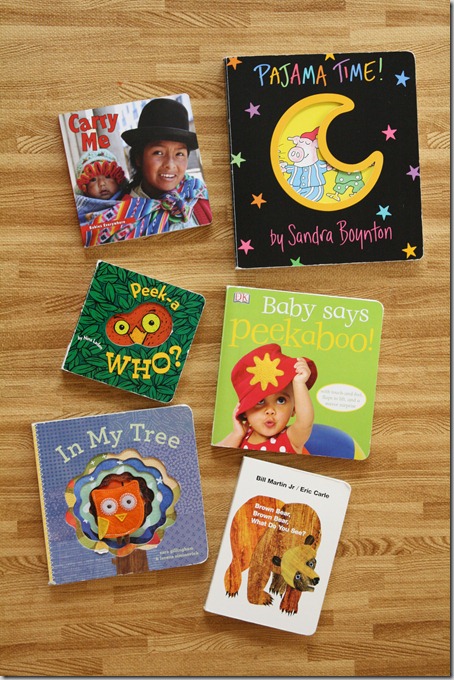 Activities – I am so glad that we invested in an annual pass to Charlotte's wonderful Discovery Place. Money well spent! We go all the time, and Henry especially loves the aquarium.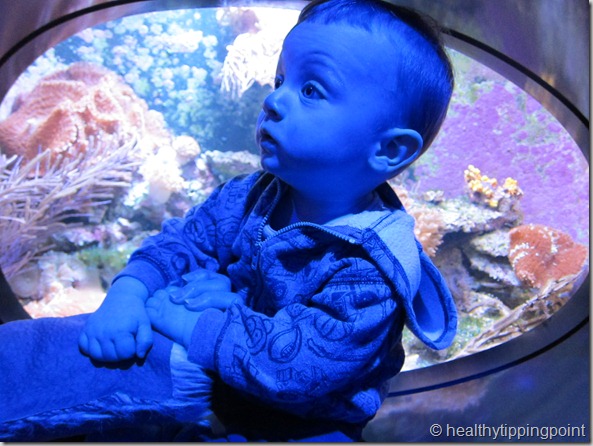 Formula Gadgets – With only a few packets of frozen breastmilk left, we're mostly using formula all the time. He drinks from the same bottles that he did when I pumped, but there are two formula gadgets that make life a lot easier:  this mixing pitcher and this travel formula dispenser. I highly recommend both!
Baby Gates –  I can't say enough great things about this baby gate. It's super sturdy and looks nice with the rest of our décor. Our kitchen and living room are entirely baby proofed and blocked off from the rest of the house; Henry likes having so many places he can crawl to and check out.
Strollers –  I LOVE MY JOGGING STROLLER.  Let me scream it from the rooftops!  I love the Bob Ironman (<— my complete review). I also still like my City Mini, although I usually just carry Henry in my arms or my Baby Bjorn when I'm at a store.
Sleep Stuff – Henry sleeps in a variety of sleep sacks and footed pajamas, which are both so cute. I'm a big believer in mixing up what they sleep in so they never get too reliant on one type of pajamas (because you know there will be a night that the laundry is still soaking wet…). I love the breathable mesh bumper around this crib; I put it in there after he got his arm trapped in the slates and screamed and screamed.  Our blackout curtains are superb. Although I like our video monitor, it hasn't worn very well (the charging connection is tricky and has to be just-so to work).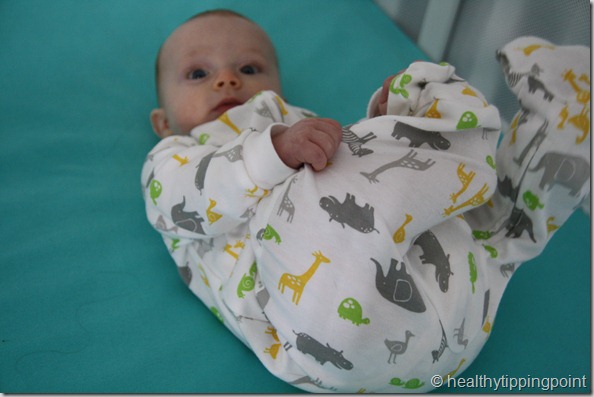 Highchair – DadHTP restored my old highchair for Henry. I love it and can't wait to use it with him when he's a bit older, but for everyday feeding, it is just not safe for an eight month old (no safety straps and easy to slip out the bottom). Henry is serious squirmer so I purchased this Chicco highchair. Everyone loves it! The seat is comfy and the fabric is easy to clean; the tray is large and includes a removable 'plate' to make clean-up simple. You can make the highchair higher (for eating at a table) or lower (for if you're sitting on the couch feeding the baby, for example). It took me a LONG time to decide on a high chair, and I wasn't willing to spend much more than $100. Thanks to a Babies R Us coupon code, I got this charge for about $110. Worth every penny!
Solids – We're doing a little bit of Baby Led Weaning, which means Henry eats safe finger foods like soft potatoes, tofu, lentils, roasted broccoli, and eggs. Most of his fruits and veggies come from pureed food pouches (which I just think are the BEST inventions). He really likes pears and carrots, although he'll eat a few other flavors, too. We also like HappyPuffs and Baby Mum Mums for 'snacks.'
Clothes – All of Henry's clothes are from consignment shops or Old Navy super sales.  I really love hunting thrift stores for his clothes – so cute and SOOOO cheap. And Old Navy has very funny baby onesies.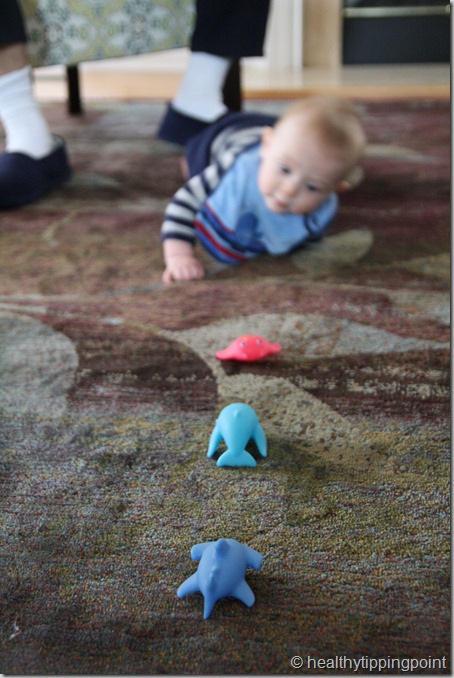 What baby gear does your little one love?