And just like that, in a flash, the holidays are over.  Back to normal.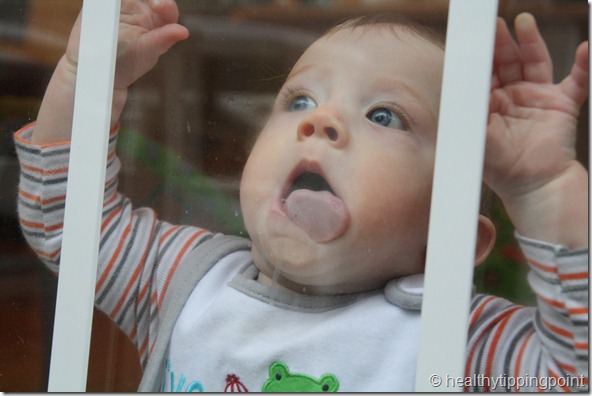 And by 'normal,' I mean… well, you know.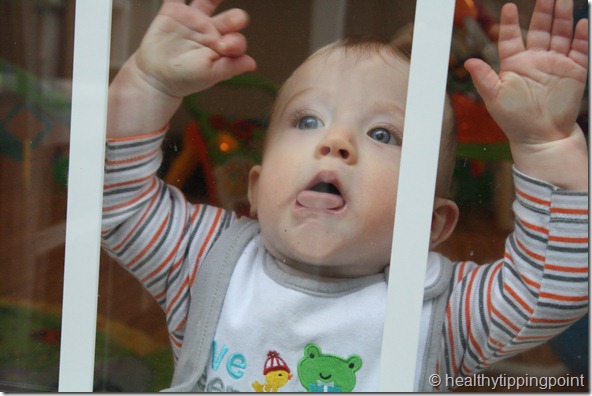 Do you have an established morning routine?  I was thinking this morning how much I love our current little routine.  Of course, it seems to change every other month as Henry grows, but we have a really nice little pattern in the mornings.
I hear Henry moving around on the monitor (or sometimes, I wake up immediately before he does – I swear we are psychically connected like that), and I quickly change into sweat pants and head into the kitchen to heat up a bottle and get my coffee.  I troop upstairs just as he's starting to really want out of his crib, we say hello ("Did you have a nice sleepy?"), and I change his diaper and outfit.  We sit in his beautiful little nursery, and he has his bottle.  Then, he plays with his toys and eats his books while I pump and either check e-mails on my phone, listen to NPR, or brainstorm future nursery ideas (this is my new hobby even though I am so not ready for #2 anytime soon).  We come downstairs and feed the dogs and cat.  It's so nice and simple!   Now that Henry is sleeping through the night, I don't even mind being the one to deal with the morning stuff.  And that's saying something!

Eventually, I get to eat, too!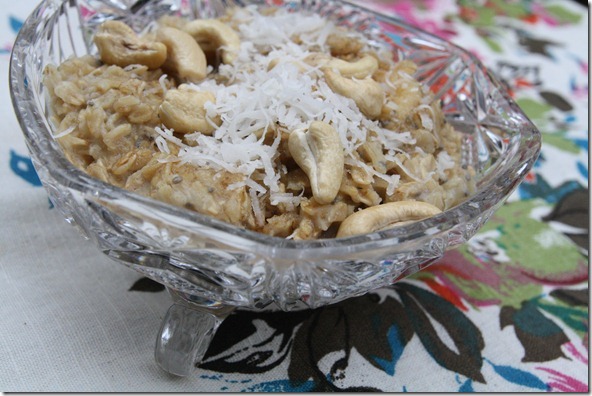 Stovetop banana oatmeal:
1/2 cup oats
1/2 cup soy milk
1/2 cup water
1/2 banana
Toppings: chia seeds, coconut, brown sugar, cashews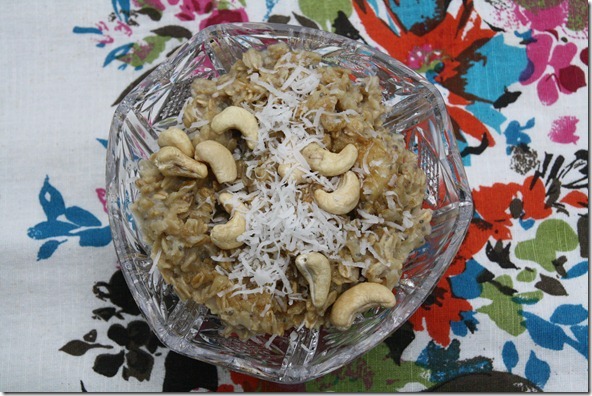 It sure is gross outside today.  Here's to hoping there is a little sun later.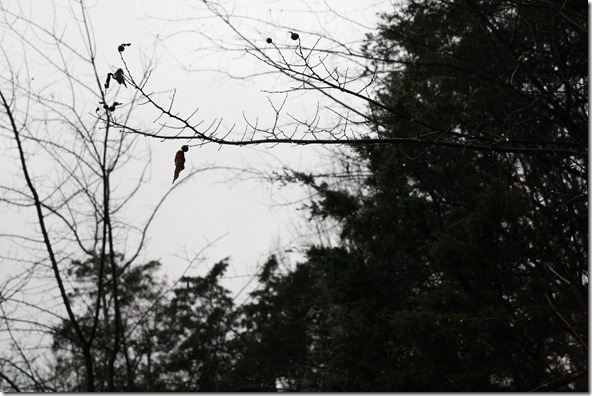 Thought of the Day:
"Celebrate what you want to see more of." – Tom Peters