Making a list and checking it twice?  Here are a few of my favorite things (plus some wonderful discount codes) for the holidays!
Operation Beautiful:  One Note at a Time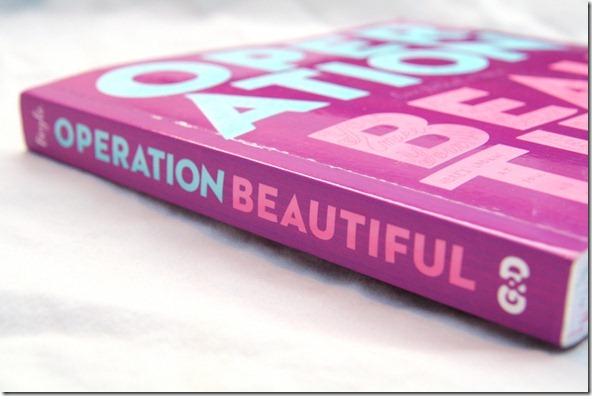 Shameless plug.  Please consider giving a young girl (8 – 14 years old) my new Operation Beautiful book, One Note at a Time.  You can take a complete tour of the book here!  It's available on Amazon and Indie Bound.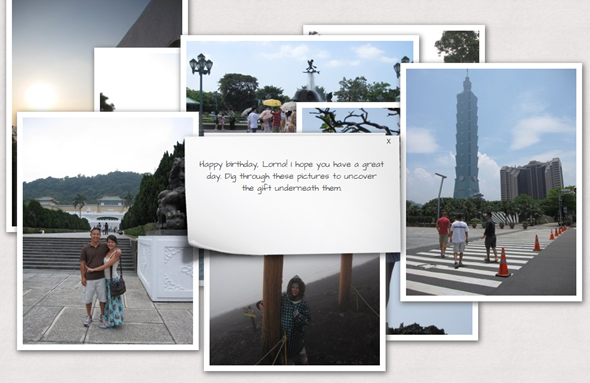 An HTP reader works for this MIT start-up company.  When I checked out the Delightfully example, I was pretty impressed.  The website "enables givers to package gifts in interactive webpages made from photographs.    People are already delivering their loved ones gifts ranging from poems to customizable chocolate through our service.   Today's gifts — e-books, gift cards, computer games, subscriptions to movies, apps, etc — are increasingly digital.   Until now, the only way to send these gifts was via email; there was no way to show you cared. Leveraging mobile and web technologies, Delightfully lets givers use their own pictures to create an 'unwrapping experience' that elicits anticipation and demonstrates thought."
Gifts for Babies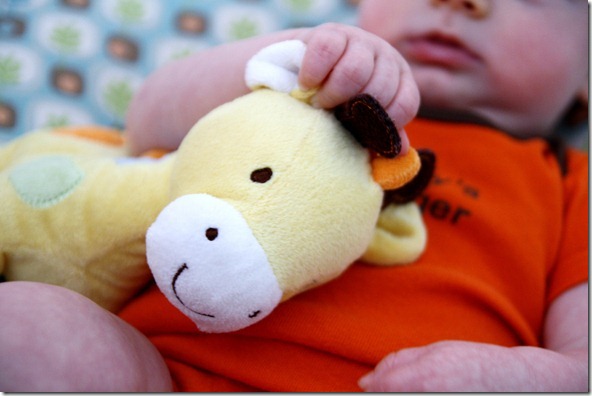 Henry loves Freddie the Firefly.  He had a brief but serious affair with his jumper but now that he's crawling, he's over it.  The Boppy Newborn Lounger was an essential in the early months.  And now that it's winter, we love the Zutano booties and matching shaggy hat.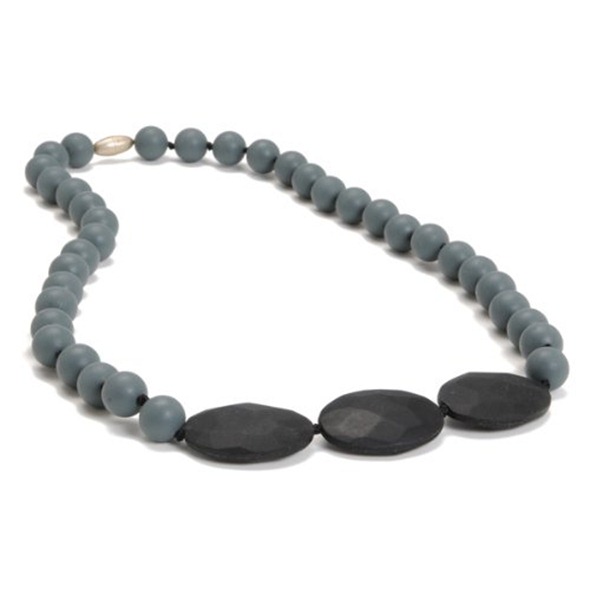 As far as mom gifts go, I can't say enough great things about the Chewbeads necklace.  Specifically, I have this one – it works with so many outfits and Henry loves to gnaw on it.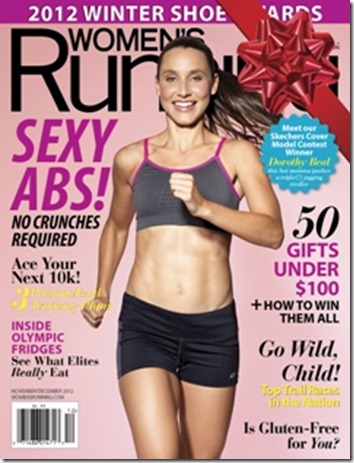 I recently received a few trial copies of Women's Running in the mail and I must say that it's an AMAZING magazine.  Just as good as Runner's World – maybe even better because it's tailored to women.  I like the focus on nutrition and wellness, as well as all the workout tips and training advice.  Use this link to save $5 off the yearly subscription rate.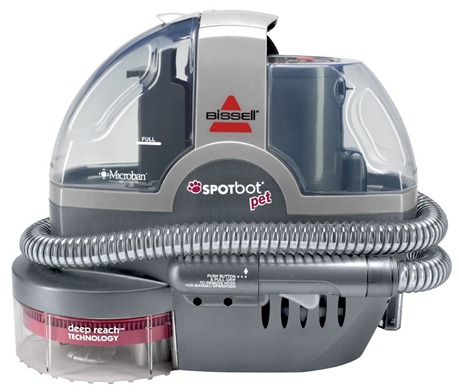 For the clean freak in your family.  I love, love, LOVE this little wet vac.  I was initially very wary of the price and size – shouldn't I just spring for a larger wet vac to clean the entire carpet?  But no.  This thing is perfect.  My favorite feature is the detachable hose.  It's so easy to use that I bust the SpotBot out all the time – to suck up spilled coffee, clean up pet messes, and wash away baby puke.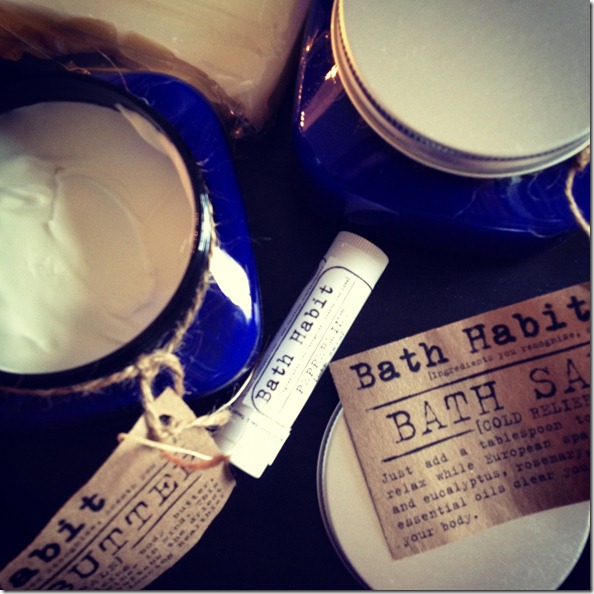 Bath Habit is an amazing small business that was started by an HTP reader.  Katy says, "I have sensitive skin and horrible contact allergies. It's so bad that contact with most commercial soaps, detergents or lotions cause me to break out in hives and make my skin itch and burn for days. Prior to figuring out what was bothering my skin, I was diagnosed by several doctors, including allergists and dermatologists as having eczema, psoriasis, perioral dermatitis and other similar afflictions. I was given pills, gels, creams, steroids–just about everything to fix these mystery ailments. Finally, I had enough of the medications, which didn't work, and took matters into my own hands. Through process of elimination and careful consideration of the ingredients in what I put on my body, I was able to deduce that my issues were derived from the harsh chemicals, dyes, fragrances and parabens found in so many skin products."  Katy and her fiancé Jason began to craft their own products, and Bath Habit was born.  All of their produces are free of fragrances, dyes, fillers, parabens, harsh chemicals, sulfates and other skin irritants.  They do not test on animals or use soy fillers and everything they create is handcrafted in small batches, allowing for high attention to detail and artisanal results. Katy was nice enough to send me some samples to test, and I love the Body Butter (only $12!) and Peppermint Oil Lip Balm (only $2.5!) the most.  You can search their entire line of products here.  If you buy a Bath Habit produce, use code HTPDONATE and not only will you get a 10% discount off the purchase, but all the money you saved will be donated by Katy to Dress for Success, an organization that helps women develop interview skills and provides them with classy clothes to wear as they look for work.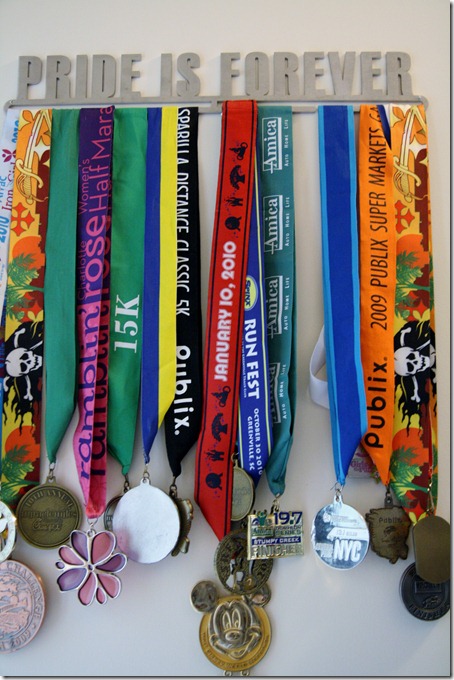 This is – BY FAR – my favorite gift for runners.  I list it every year because I love it so much.  Check out all the designs by Allied Steel here, and use coupon code HTP12 and get 10% off through January 2012.
Colin Fischer by Guy Rathbun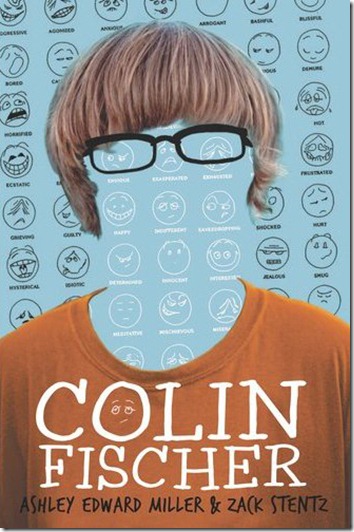 I haven't read this book yet, but one of the authors is the son of DadHTP's close friend.  Here's DadHTP's review:  "Colin Fischer is a ninth grader with Asperger's; although this means he gets harassed socially (like a lot of ninth graders) it also means he's extremely detail oriented and often acts without fear because he is extremely intent on his goal. When a gun is found in the cafeteria during a birthday celebration, he regards it as a mystery  to be solved since one of his friends from eighth grade is involved. By keeping detailed notes in his journal and staying totally focused, he solves the mystery, makes a friend, and slowly starts to become accepted by his classmates. Everyone in the story is a believable person, including his parents and gym teacher, who are more intent on helping him integrate into a world he doesn't quite understand than "handling" him. Often, he has to mentally go through a collection  of facial images – sad, happy, frustrated – to understand how people are reacting to him. The authors, Ashley Edward Miller and Zack Stentz, create a believable world – especially amazing since they are also the screenwriters for the movies "Thor" and "X Men – First Class," which hardly have a normal person between them. A good mystery and a fun read."  You can also listen to an interview with the author here.
Runner's Discovery Journal by Sara Grace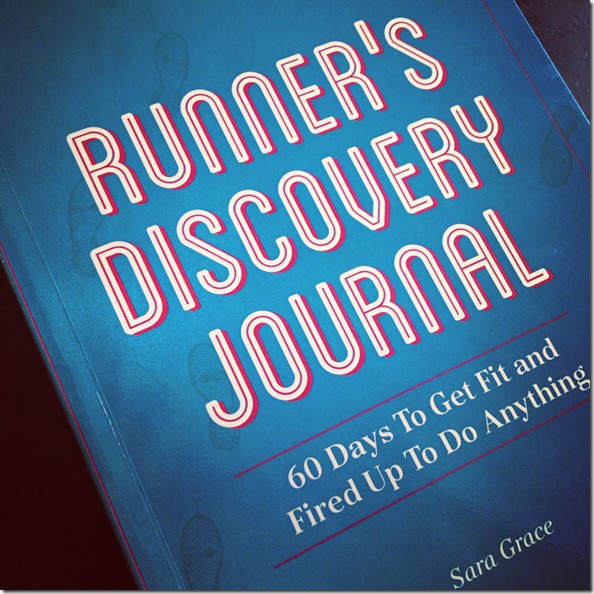 I love this little guide!  Part book, part journal, this book chronicles Sara's attempt to run 1,000 miles in a year as a 'creative and transformative challenge.'  There are 60 spots in the book for you to log your workouts, reading along as Sara strives for (and reaches) her goal.  Available on Amazon and Createspace.  At Createspace you can use code DSY27V2R for $4 off list price.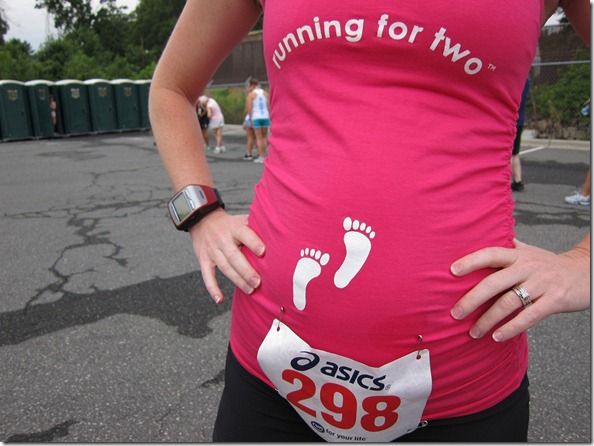 Finally!  Stylish and comfortable maternity workout wear.  I LOVED my For Two Fitness shirt while pregnant.  This is a great gift for the pregnant runner, yogi, cyclist, dancer, or weight-lifter in your life.  Use coupon code HTPGIFT for 20% off.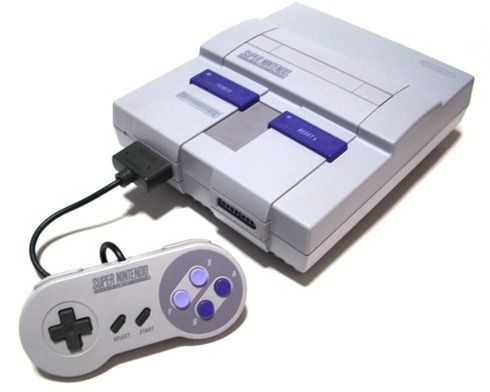 Seriously.  This is what I want for Christmas.  The Super Nintendo, circa 1990-something-of-awesome.  I can find a few consoles on eBay… I hope someone gets it for me (hint hint husband).  I also want Donkey Kong, Super Mario Kart, and Super Mario World.  Random, I know.
Other Books by CaitlinHTP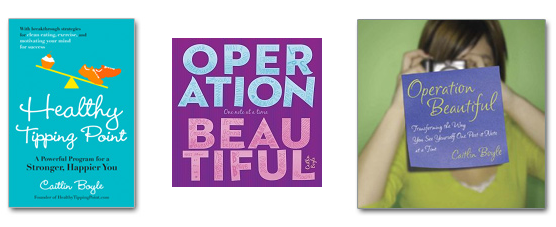 Will you allow me another shameless plug?  Check out the original Operation Beautiful book, as well as the Healthy Tipping Point book, right here!
What are you gifting this holiday season?  And what are you hoping to receive?