Exxxxcuse me while I dust my shoulders off.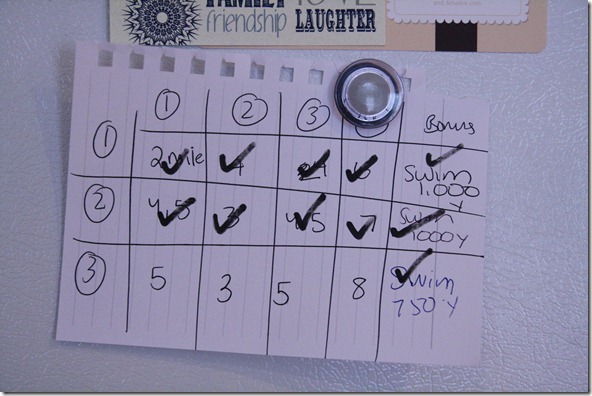 I have had two really awesome weeks of training (I only put three weeks on my fridge at a time so I don't psych myself out – it seems to work).  I've done all my 'minimum' workouts and even squeezed in two bonus swims.  However, my current pattern seems to be "kick ass for two weeks, blow off the third" so this week is the real test.  I'm definitely determined to have another good week, but I'm a little nervous – 21 miles in a week is a LOT. 
I started the week off with a bang with a swim workout.  I'm pretty sore from yesterday's long run so I stopped at 750 yards instead of my normal 1000.  I absolutely love doing a swim after my long run day – it really seems to loosen everything up.
Lunch: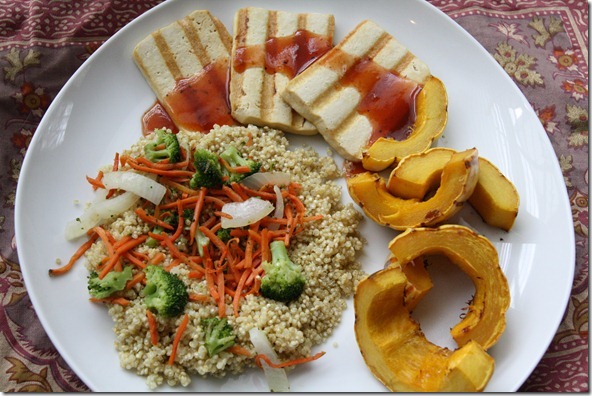 We are oh-so-low on groceries.   We normally shop on Sundays but went on Friday instead.  And somehow, we've already wiped out our entire haul (how?!?!).  This was the end of all the good stuff.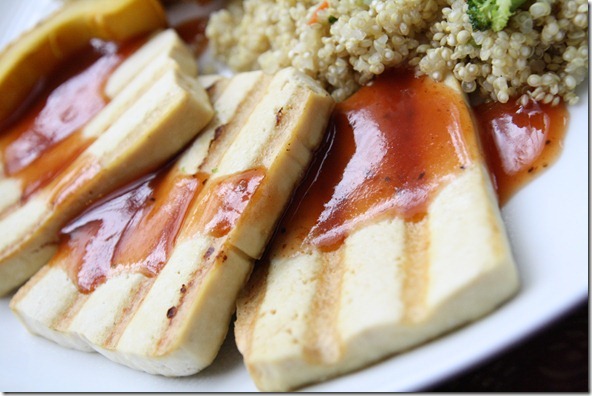 Grilled tofu – on the George Foreman – with quinoa, veggies, and squash.
Off to go work.  I wish it was my day to watch Henry.  I'd rather be playing.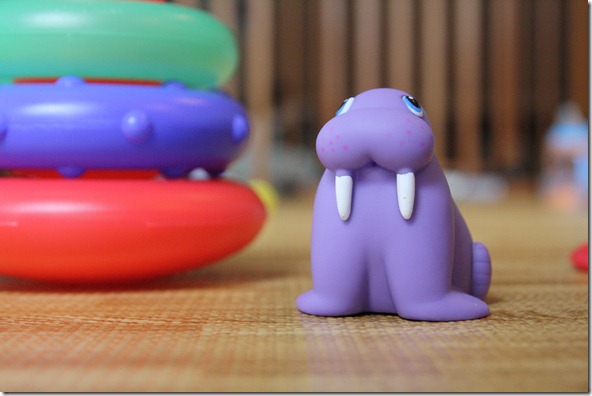 At least we got to have lunch together.  <3  Tables are yummy.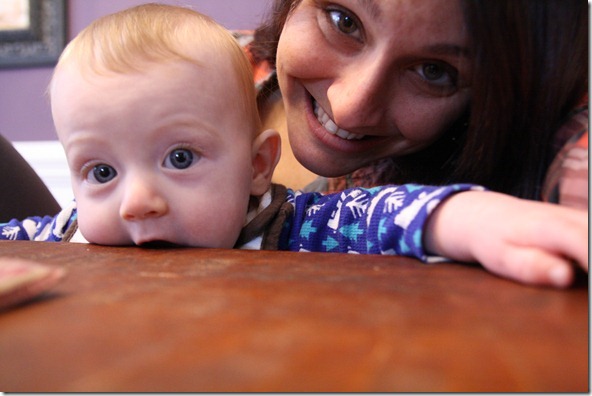 Anyone else go through workout patterns – a few weeks of awesomeness and a week of meh?  What's the key for breaking the cycle?  I'm hoping that since this week is free of holidays and work trips, I'll stay on track!
* Karate Kid reference, obviously.