I asked a very serious question on Twitter this morning.

And I got some amazing responses.  My favorite thing was how many people simply replied, "Yes."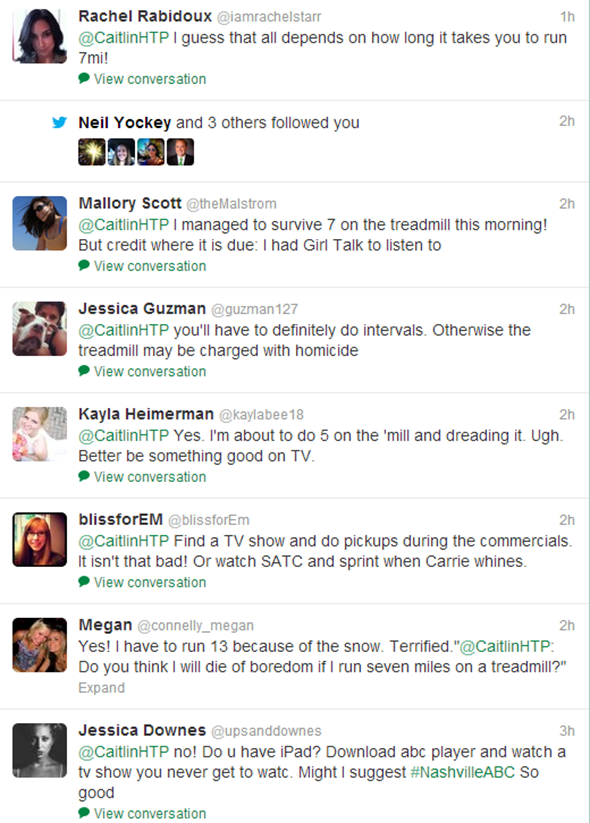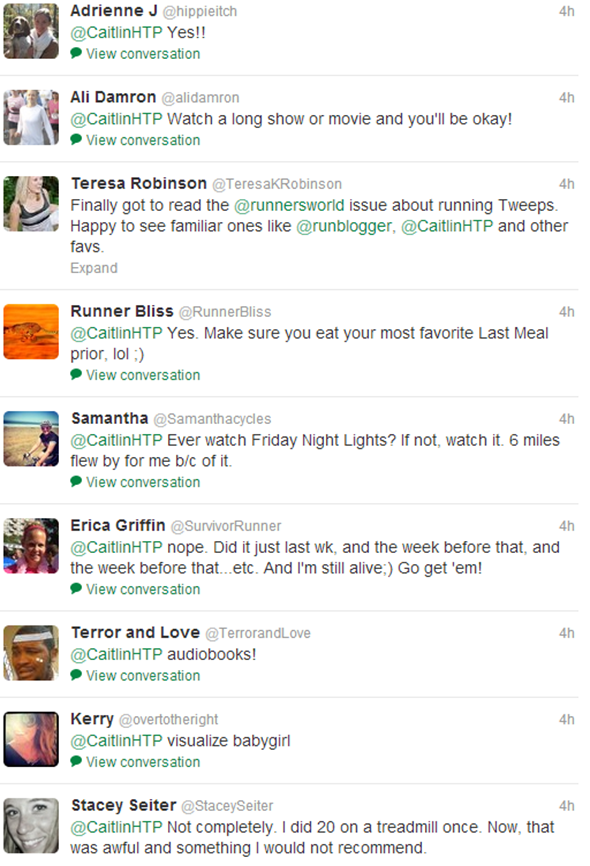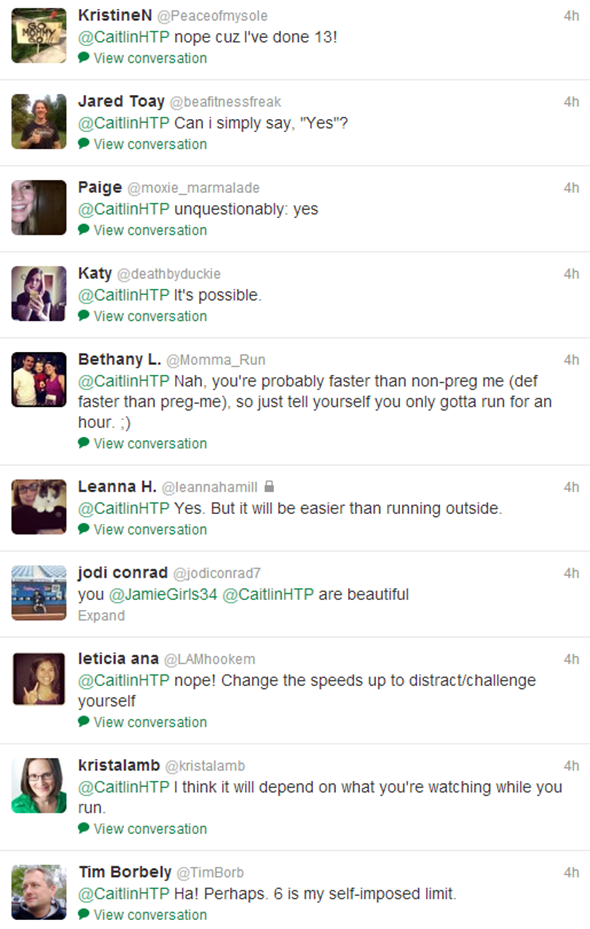 Craziest response? Stacey – she ran TWENTY MILES on a treadmill once.  I thought to myself, "If Stacey can do 20, I can totally do 7."
Why was I intent on running 7 indoors?  Well, Henry seemed full of energy this morning, and I thought letting him work out his madness at my gym's daycare seemed like a good idea.  This was his second daycare experience, and he likes it so much that I bought a package.  I'm not sure how this compares to other gyms (I bet a lot offer free childcare), but ours is $3 per hour if you buy the biggest package and $4 if you pay by the hour.  Not bad at all.
Luckily, my treadmill had a TV and a Christmas movie was just starting as I got on (12 Dates of Christmas on ABC Family… which was as awesome as you would expect it to be <—read: terrible).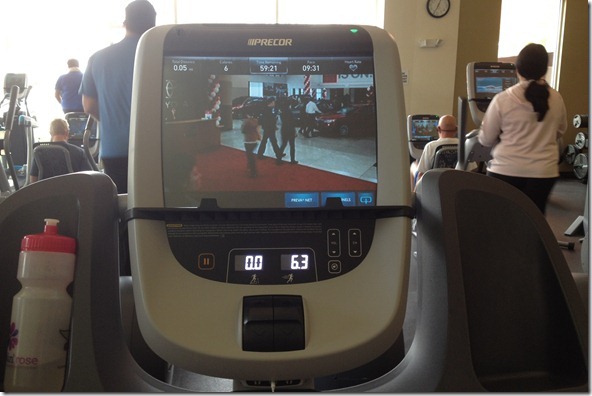 My goals for this run – which was my long run of the week – was to run it as fast as possible and survive.  I average 9.20-mile overall, and at the halfway mark, I got off the treadmill and went to check on Henry.
Creepin' through the window…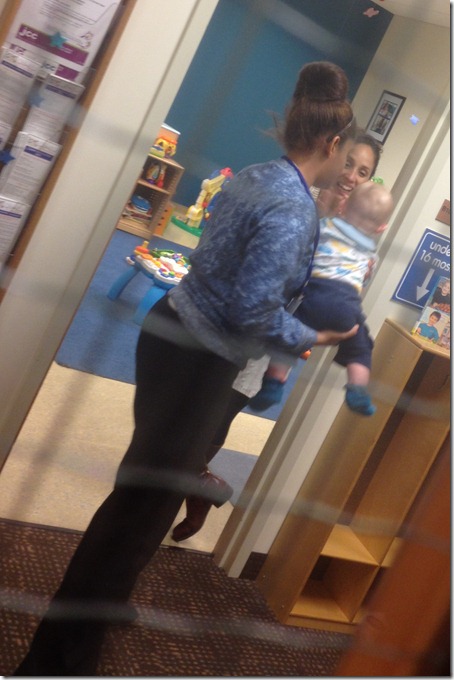 He seemed pretty happy so I returned to the dreadmill and banged out another 3.5 miles.  I think the combination of going fast + having a movie to watch + breaking the run up at the halfway mark was key.  The 7 miles flew by, and I was pretty surprised that I only experienced one moment of OMG I HAVE TO GET OFF THIS DAMN MACHINE.  I don't normally do over 3 on the treadmill, so that's saying something!
Questions for you:  1) What's the longest you've run on a treadmill? and 2) If you're a momma, do you use your gym's childcare?  How much does it cost?