Our one and only tailgate of the season!  We dropped the ball (ooooh, football pun!) on the pre-game food spread.  Normally, we are pretty creative and nosh on grilled peaches, veggie kebobs, and other fun fixings, but we made do with some veggie burgers and baked beans.  Tailgate games = played.  Karaoke in a parking lot = sung.  Adult beverages = consumed.  And heck, our team even won.  So it was a good day all around.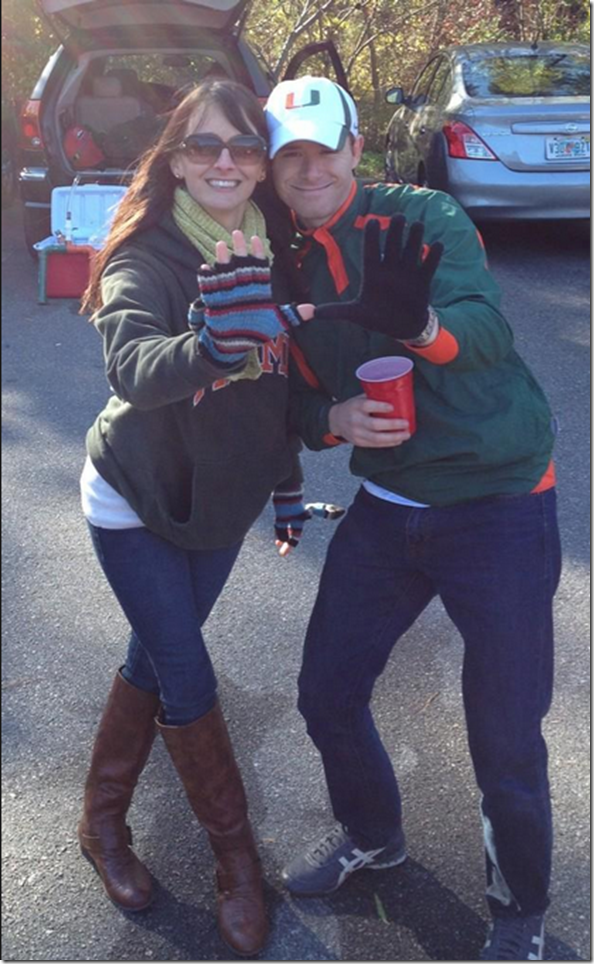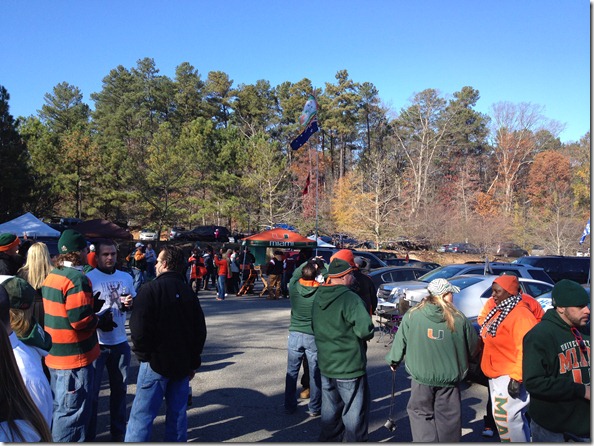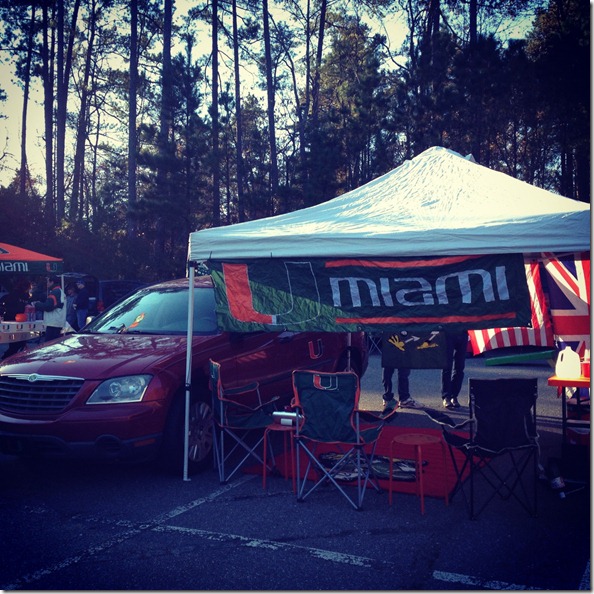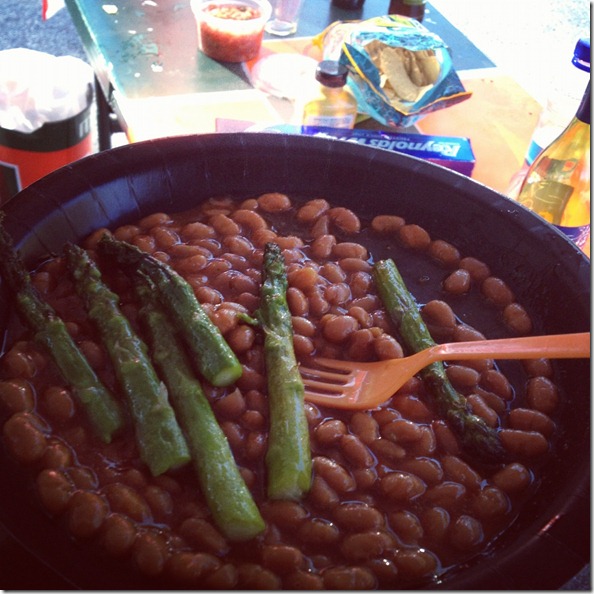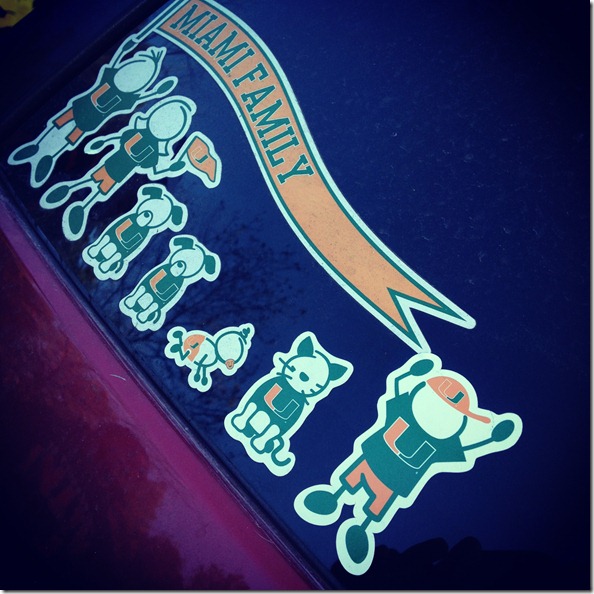 (Husband, me, James, Maggie, Henry, Pippa, and my brother-in-law Nick)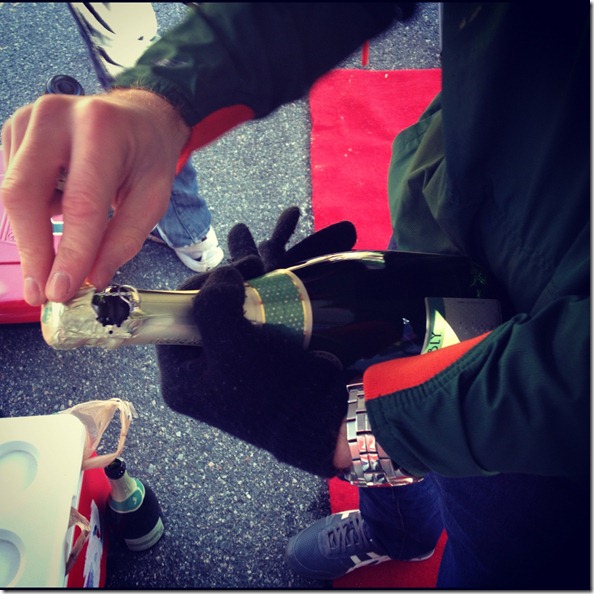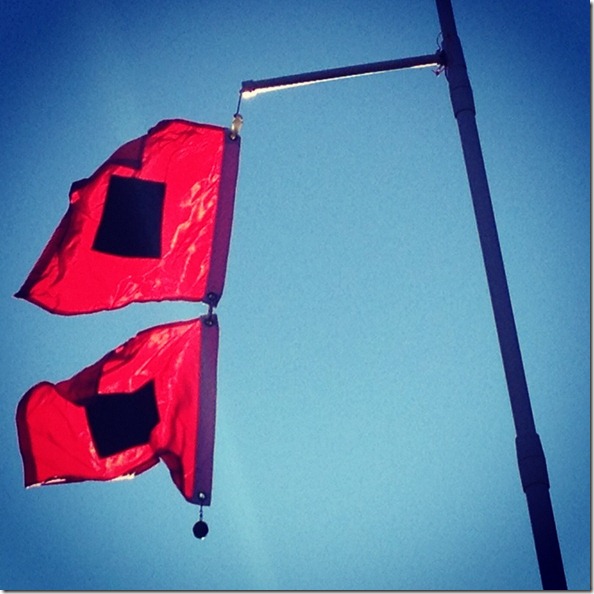 One tailgate is better than none!