Anyone else ready to go back to normal after the holiday weekend?  Meeeeee.  It's so fun to stay up late and celebrate with pie and potatoes and wine and treats, but man, oh man – so ready to go back to normal.  Normal is good.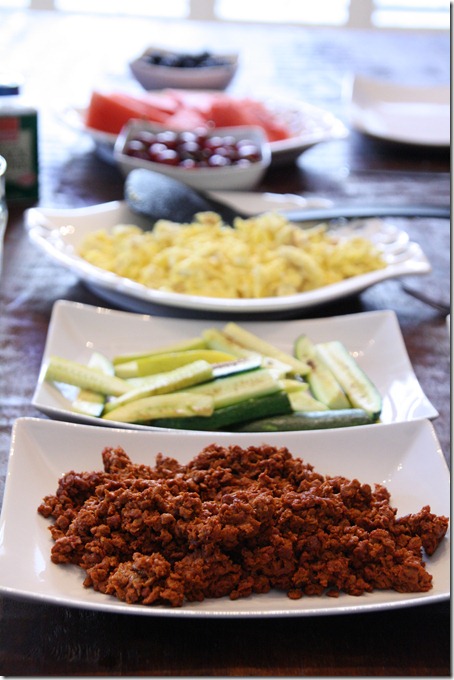 My mom and I played with Henry in the nursery this morning while the Husband made us this delicious breakfast spread. 
Fruit, eggs, zucchini and squash, and spicy soy chorizo.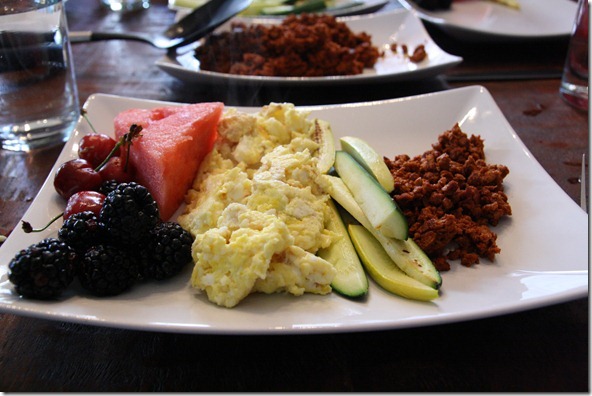 And then we played some more.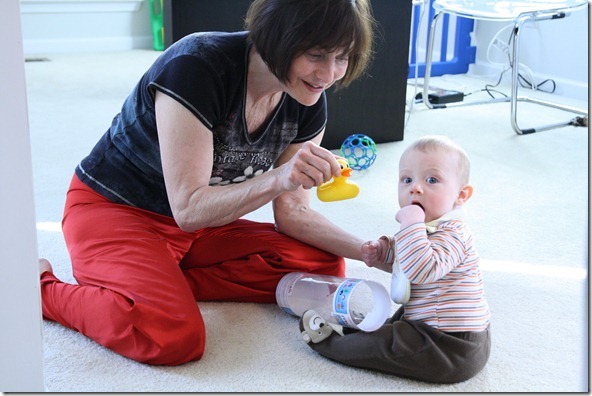 Back on the theme of getting back to normal, my plans for the rest of the day include soaking up my last bit of mom time, picking up the house, and going for a run.  I fell off track with my training plan this week – I seem to have two great weeks followed by one lackluster week over and over again – and want to finish strong with a nice long run. 
Hope you have a great one, too!