So, last night I commented that my attempt at Do-It-Yourself wall art was no better than an elephant painting.  And several people pointed out that some elephants are, actually, really good artists.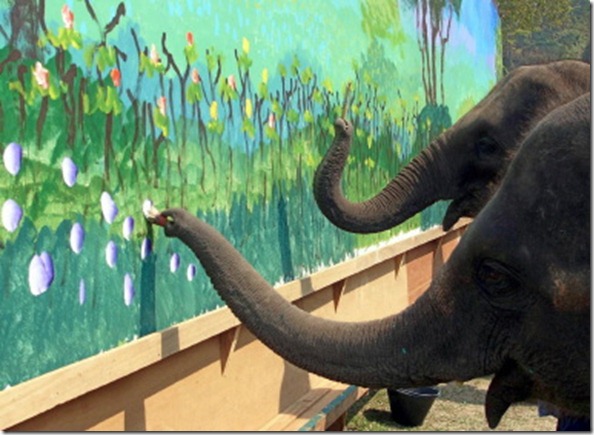 (Source)
Hah.
My DIY art is a fail (here's proof), but the rest of the house is coming along quite nicely!  We really buckled down and decided to finish off some key areas of the house before the Husband's grandparents come to visit.  We've both always loved design, but – truthfully – we have always decorated the 'wrong' way.  Meaning we made spur-of-the-moment purchases that we ended up regretting, didn't think about whether certain pieces or fabrics were truly livable, and/or decorated entire rooms with one trip to one store (although that is fun…). 
But when we moved into this house, we promised each other not to rush into fixing up the house just to get it done.   To us, the right way to decorate involves living in the space before buying for it, seriously contemplating large purchases (not just whipping out the credit card), and finding really special items instead of 'ehhh, this will do.' 
The result?  An office that I actually want to work in!
This is the view from the front door of the house.  You can see down the hallway to the living room and kitchen.  To the left is the office and dining room.  To the right is a staircase that leads to Henry's bedroom and the TV room.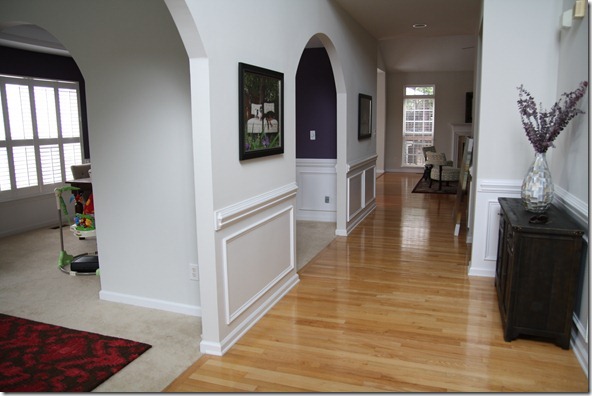 Before this weekend, our office looked like this… AKA a mess.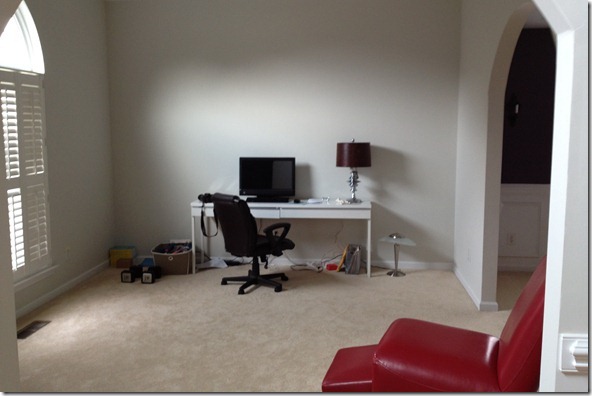 Now, it looks like this!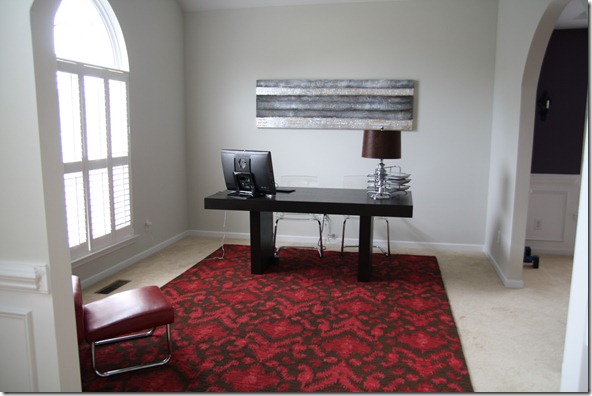 We really wanted a big, chunky desk that two people could simultaneously work at, so we ended up buying a dining room table.  The only problem, of course, is that there are no drawers, but I can't remember the last time I actually opened our desk drawers anyway.  And the cords show in the back – any creative solutions for this problem?
We opted for the Terra table from West Elm.  A big purchase for sure, but one that we've been thinking about since March.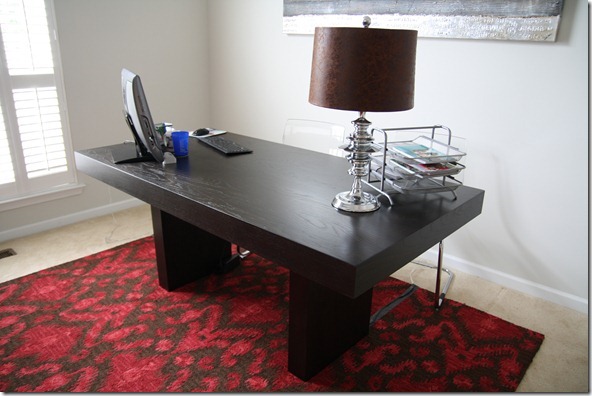 The ghost chairs are from IKEA.  I don't know about you, but I LOVE CLEAR CHAIRS.  I was so thrilled to find these at IKEA two years ago (they are still available!) because acrylic chairs are usually so pricey. 
The rug, lamp, and painting are from Home Goods (also known as The. Most. Incredible. Store. EVER!).  I snagged the red recliner at a thrift store back in April… I like how the chrome legs echo the legs on the ghost chairs.  A happy design accident.
My favorite part of the room?  The chalkboard wall.   It's ridiculously fun to draw on.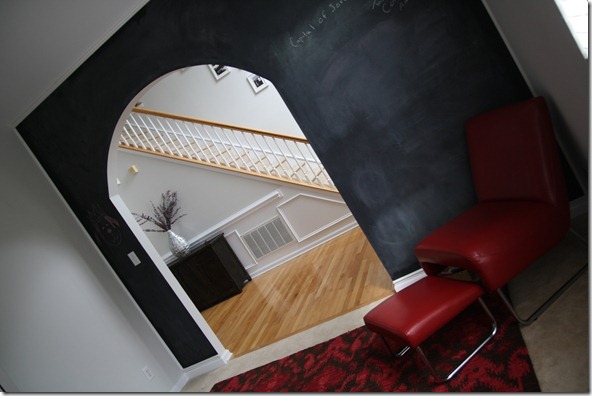 We used this type of chalkboard paint and put trim around the edges to make the wall look neat.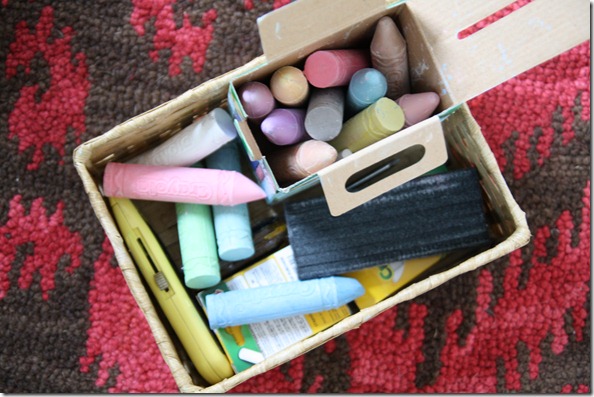 The other recent design accomplishment was FINALLY arranging family pictures up the staircase.  This was so intimidating.  I suck at putting things level on the wall (but there's an app for that!).  It turned out pretty nice… I may add a few more frames down the road.
So… my hope is to retry DIY wall art for both the bathroom and the living room.  I've seen so many great tutorials online but have trouble executing the designs in real life.  Luckily, you can simply paint over canvas. 

What was your biggest design success and fail?  I am SO proud of Henry's nursery…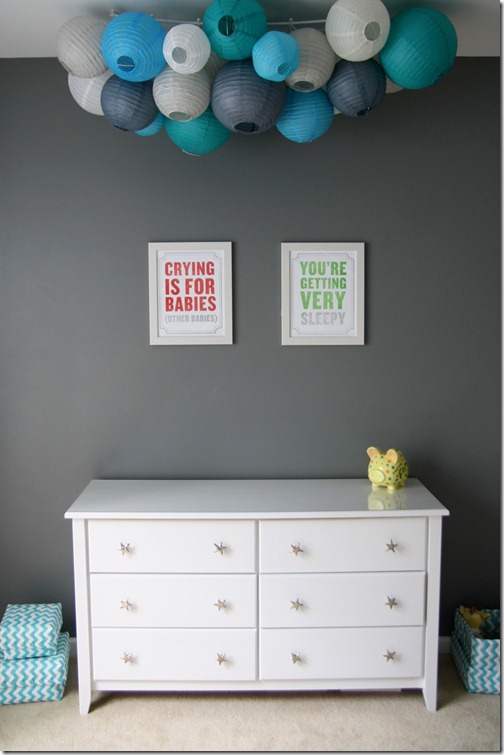 But my biggest fail was definitely purchasing a white couch… what was I thinking?!  Two dogs on a white couch?  No way.