I may have blown off my run last night, but I was determined not to wuss out today.  Come sunshine or rain!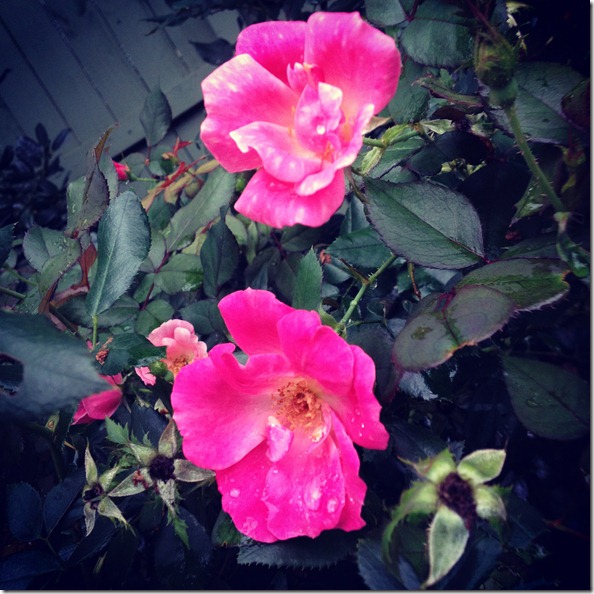 In the mornings, the Husband and I often tag team our runs.  It's the only way to make it work with such a little bebe.  I usually set out first, do 3 – 4 miles, and return home.  The moment I get back, Kristien hands over a happy Henry, and he leaves.  It actually works out quite well, but I'm looking forward to the day that H is big enough for a jogging stroller.  Then we can all go together.
So, I kissed everyone goodbye and set out on my run.  I did 4.0 miles – nice and easy.  And yes, it was in the rain.  But a light drizzle is my ideal running weather!  It was nice.
Off topic, but… has anyone else begun to plan their Halloween costume?  I'm not sure what I'll be this year.  Kristien really likes to do themed / partner costumes.  Last year, we were… ummm… Bavarian? (I know, all the German readers are laughing right now.)  These costumes were the pretty much the last costumes in the store – I thought they were pretty sweet!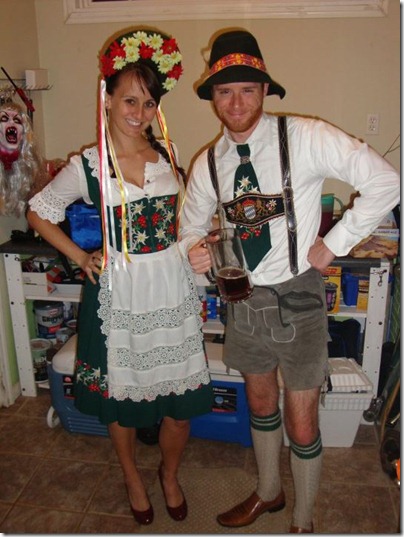 The year before, we were Katy Perry and Russell Brand.  They were still married at the time, of course.  And we actually ran into another Katy and Russell at a party.  Oh, and I ran a marathon that morning, so high heels sucked.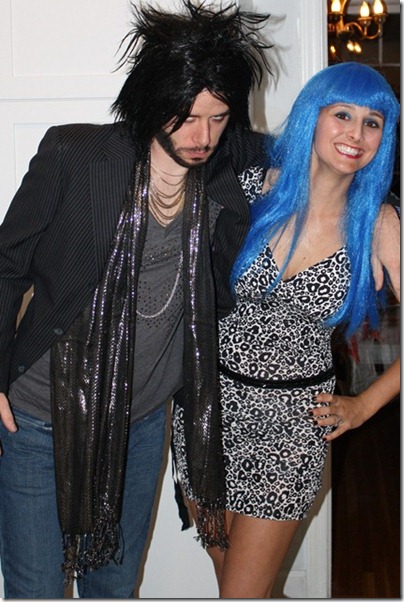 This year… I'm not sure what we'll be.  Kara sent me her baby's old Halloween costume; Henry is going to be a cow.  I am unaware if Kristien's love of partner costumes will extend to Henry, too.  Finding a group costume for all three of us may be challenging.  I guess we could be farmers?  Or other farm animals?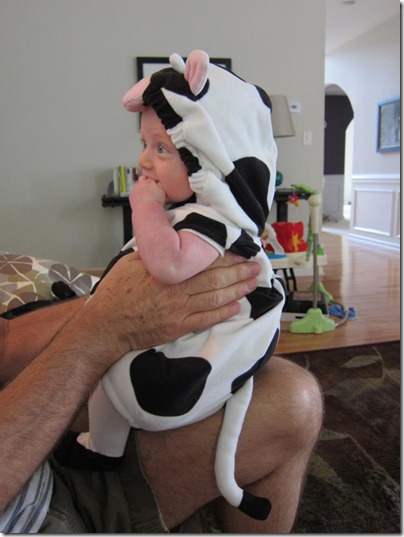 The tail kills me.
PS – If you're running a Halloween race and need a costume that you can run in, check out these old posts –-> Halloween Costumes for Runners Part I and Part II.