Leftovers for breakfast.  A beautiful thing.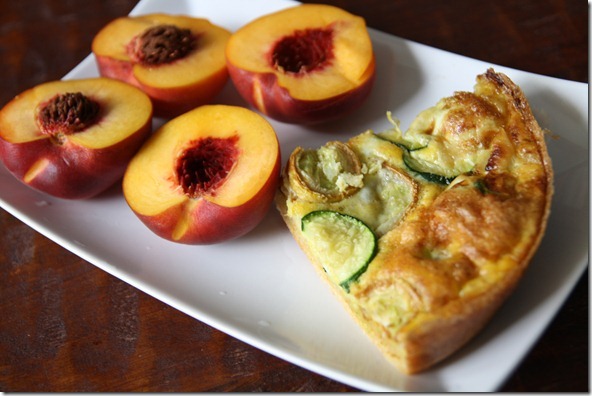 Zucchini Quiche Cornbread tastes even better after a night in the fridge.
With plenty of peaches.  I'm trying to tear through an entire box before they go – I think I'm the only one in the house who really likes peaches. I'll accept responsibility for saving all the peaches.  Someone's gotta do it!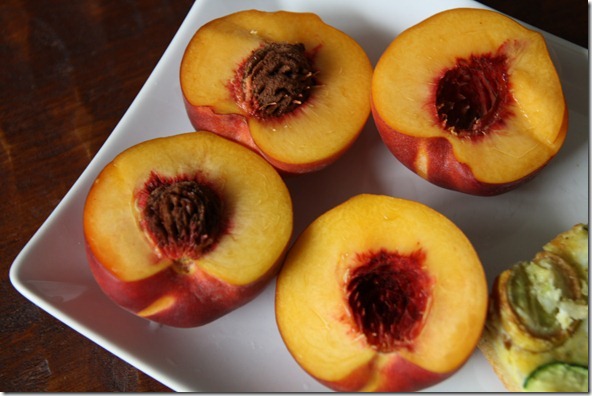 Meals by the Book
I saw this easy 'recipe' – really a formula – on Runners World this morning and wanted to share.  I'm always a fan of formula meals because they are so flexible, and if you don't have all the 'right' ingredients, that's more than okay.  This dish is simply a combo of protein, beans, tomatoes, spices, and greens.  The idea is you make a big batch once and have lunch all week long.  Score!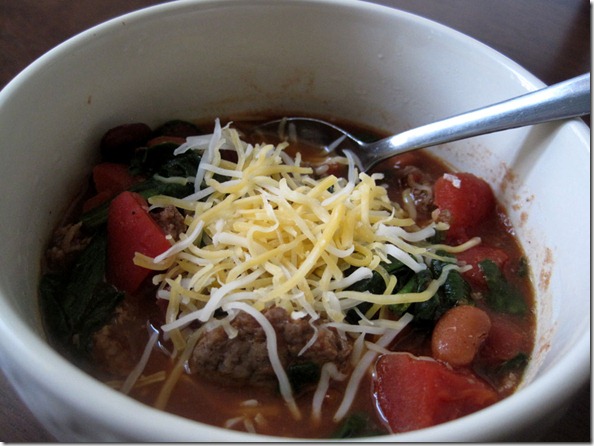 The style of the recipe reminded me of this great page on No Meat Athlete – a general formula for an excellent smoothie, no matter what your ingredients.  He also has a formula for the perfect energy bar.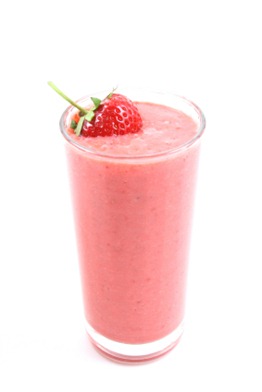 Most of my dinners are formula meals – stir-fries!  All you need is a base (rice, quinoa, etc.), a protein (cast iron tofu, lentils, beans, or meat if that's your thing), veggies, and a sauce.  Easy, easy.  There's a chart of veggie bowl combinations in the Healthy Tipping Point book, too.  Clearly, I love formula meals.  Do you?