If you recall, immediately after we moved into our new house, the air conditioning system blew.  Suffice it to say that replacing an AC is extremely expensive.  Three cheers for homeownership, right?  Fixing the AC ate away our fun 'decorate the house' money we had diligently been saving for months.  Some rooms of our house are still pretty empty.  But we're slowly working on it.
Today, I hung family pictures that I had finally gotten framed.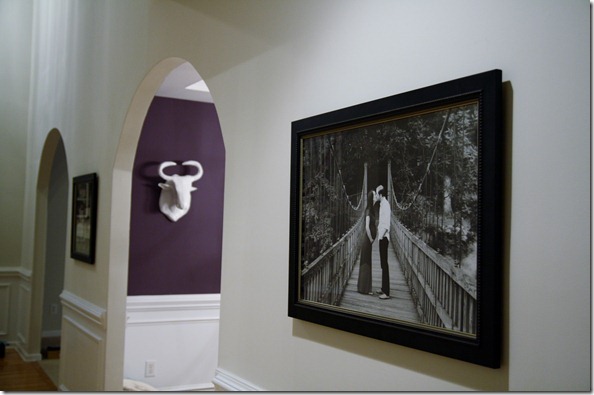 These were from our maternity shoot with New Shoe Photography (here are the rest of the pictures!).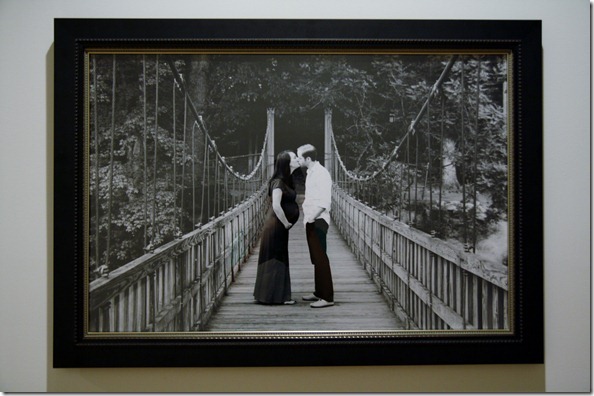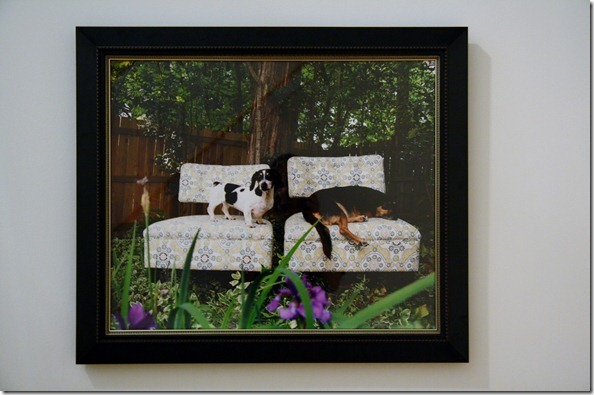 Choosing the frame was really hard – I went to a local place called Frame Warehouse, and I was glad that I did because I went in thinking I wanted one type of frame (big and white) and that was so wrong.  The clerk taught me that…
For one, the two frames didn't have to match because the frame is really about the picture itself – and that's more important than matching all the frames in one hallway. 

White frames usually look horrible with the black and white photographs because the whites clash. 

Texture and sheen in the frame can be used to pick up colors and shading in the photograph.

Your eye will be automatically drawn to whatever element in the picture matches the color of the frame itself. 
After getting the 411 on picture framing, I stood with Henry in my arms, talking to the clerk about my final selection.  And then… Henry proceeded to (loudly) go potty, which resulted in a major, messy diaper leak.  All over Henry.  All over me.  Clerk couldn't keep a straight face.  This is a true story, my friends.
One costume change later, I ended up layering a textured brownish black frame with a silver inner frame (in lieu of a mat).  Pretty!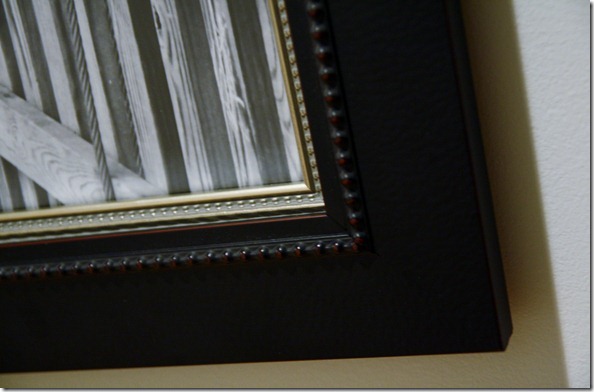 Our house looks more like a home now.
Up next:  printing a few of Henry's newborn photographs.  I'm torn between these three: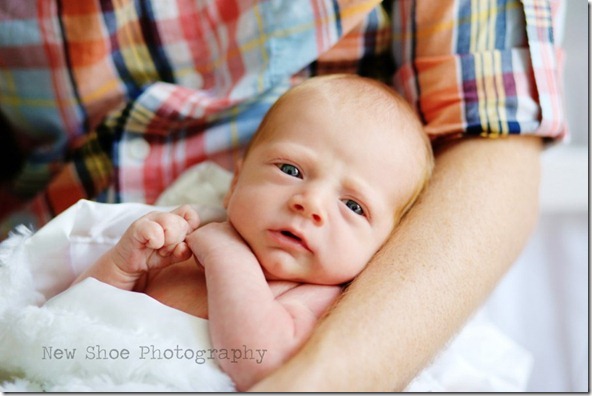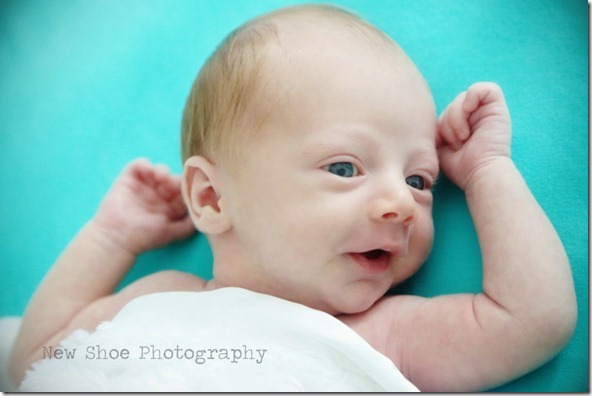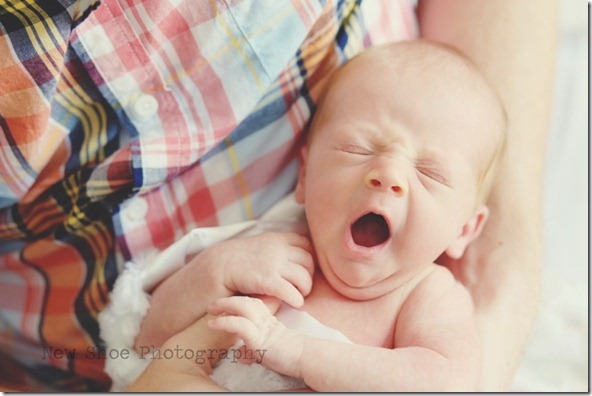 Thoughts on which one I should get printed?
Oh and for dinner, I made more of the Zucchini Quiche Cornbread.  I added sweet white onion to the egg mix and it was even better than the original recipe.  Yum.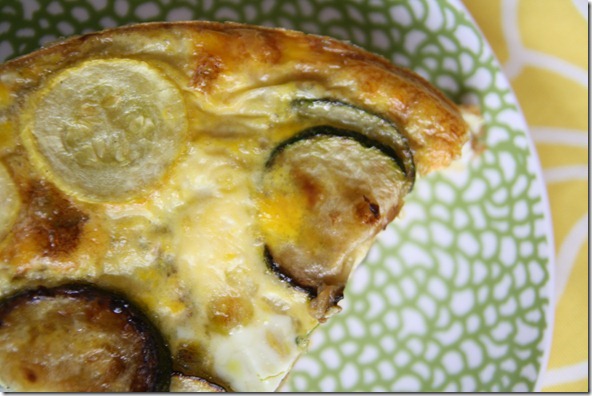 Good night!