Problem with eating meals on the kitchen floor – thieves try to steal your carrots!  Gasp!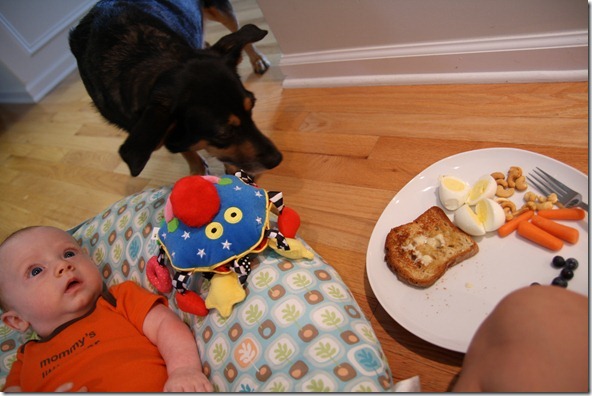 I had a not-so-fun doctor's appointment really early this morning (to do this; will blog more about it down the road), ran some errands, and came home to crash.  Henry and I napped for a good three hours.  It was glorious.  I think he's inherited his mom and dad's love of sleep.
Lunch was a mish mash.  I couldn't be bothered to do something complicated.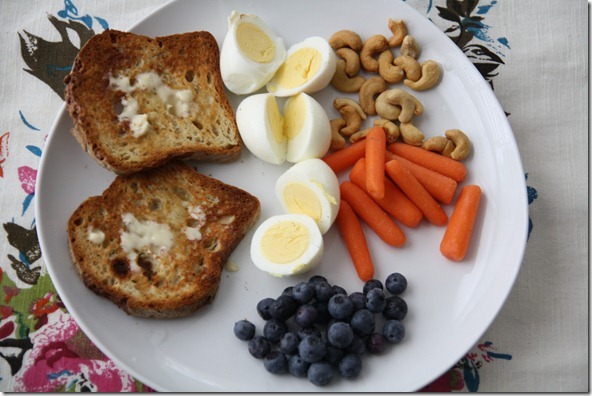 Toast
Eggs
Blueberries
Carrots
Cashews
COFFEE
A colorful plate, indeed.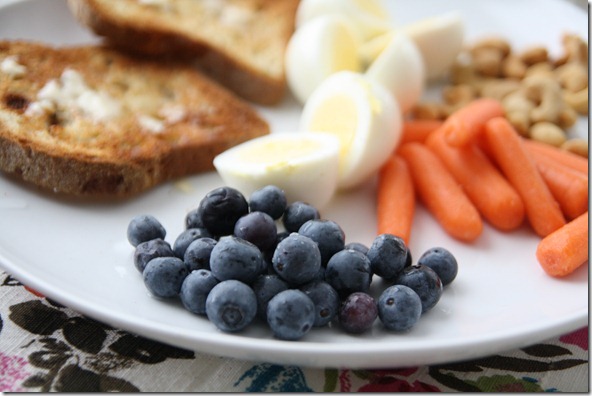 Train like a Mother
While at the doctor's, I paged through my review copy of Train Like a Mother from Another Runner Mother.  I briefly mentioned the book in another post, but I LOVE IT.  It is so funny (isn't that rare? For a book to make you literally LOL?) an full of great information that I've never seen elsewhere.  There's a section on how to run if you have young children, even if you are a single mom, and the suggestions are positively genius.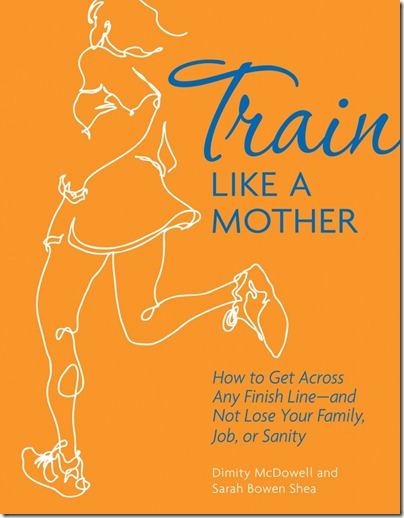 Since I dropped my iPhone into the washing machine yesterday and have to pay a hefty chunk of change to get a replacement (I have insurance but there's a deductible), I'm probably going to pull out of the other triathlon that I was planning to do.  Tris are expense!  It's sad that I've got to skip it, but that's the financial reality of being a doofus.  Instead, I'm going to focus on an upcoming 5 miler race and a Half Marathon that I'm already registered for. 
I really like the looks of the TLAM 10K plan.  There's two options – a "Finish It" and an "Own It" version.  I'm doing the Finish It version.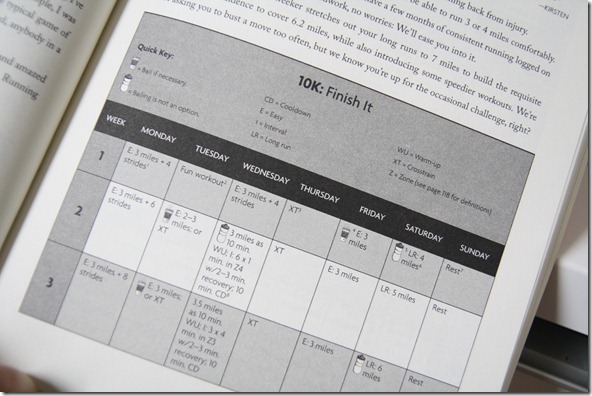 One thing I really like about the training plan is they have little water bottle and coffee cup symbols next to some of the runs.  The water bottle means "Bailing is not an option!" and the coffee cup means "Bail if necessary."  A truly flexible training approach which, of course, works perfectly for mommas.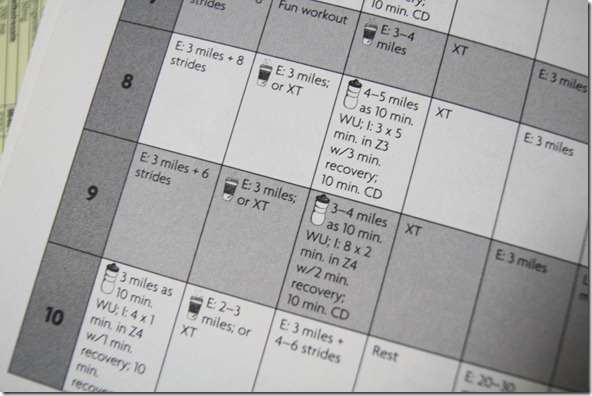 I'm excited to get started and follow a plan again, but I probably won't start for a few days – still recovering from my cold.