I'm thinking about restarting my GymPact membership – I turned it off the last week of my pregnancy but, since I'm hitting up the gym regularly again, it's time to 'pact again.  After all, when I was checking in with GymPact every week, I earned about $40 over a few months.  Sweeeeet.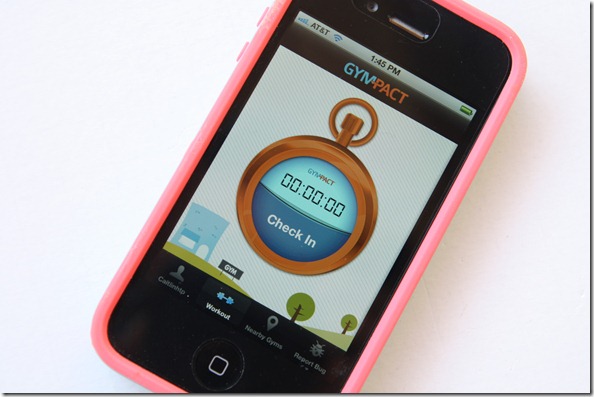 As I wrote in my original review of the GymPact app:
GymPact is an incentive-based program to motivate you to go to the gym.  Each week, you pledge to hit the gym a certain number of days a week (one to seven) and you 'stake' a cash amount (starting at $5 for every workout you miss).   If you meet your goal, you get paid via PayPal by the other GymPacters who didn't meet their goal.
Since I first wrote about GymPact, over 45,000 people have joined the program, and they've given out over $150,000 in rewards.  They've incentivized people to complete more than 300,000 workouts since January.
Some exciting updates:  GymPact has launched the beta version of the Android app.  The waiting list for the Android app is over 2,000 people long, but GymPact is giving away 10 early access spots to HTP readers.  GymPact really is a fun way to motivate yourself to exercise (and to earn money!).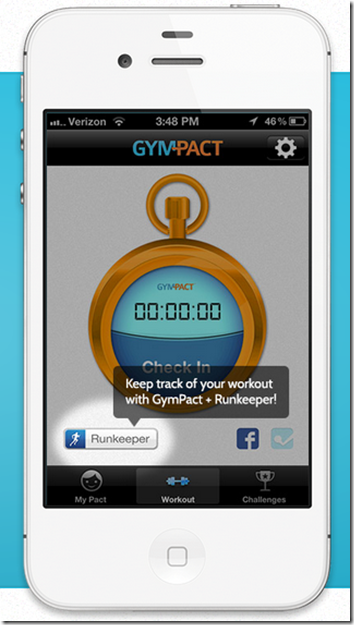 And for the iPhone users – GymPact has now integrated with the app RunKeeper.  Pretty nifty!
If you'd like a chance to win a spot to do Android beta testing for the GymPact Android app, simply leave a comment describing your favorite gym workout.  I'll randomly pick ten winners tomorrow.   My favorite gym workout?  Swimming laps, but of course.