"How fast did you finish?"
"Did you beat your personal record?"
"Man, my mile splits were so much slower than normal!"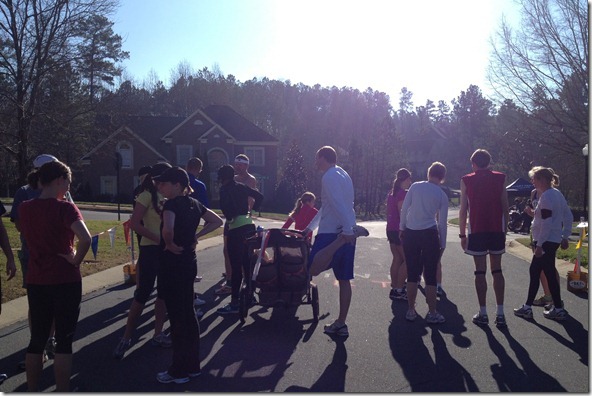 Look, it's pretty easy to get wrapped up in time-based race goals.  Time is quantifiable and simple to compare. And it's really, really fun when your times go down!  I'll never forget how great it felt to take a half hour (yes, a full thirty minutes!) off my marathon record.  It was evidence that I had worked hard and kicked butt. 
The title of this post is "Creating Positive Race Goals," but it's not that time-based goals are inherently negative.  I just think it's far too easy to feel like a failure if you don't reach your time goal.  And there are MANY factors that can influence your time – weather, crowd, course layout.  You could just have an off day.  The worst feeling is to walk away from a race and be disappointed.  I don't know about you, but I never want to feel like a loser after a race; after all, I just did something great for my body and mind.
(Source)
While reading my triathlon recap, you may have noticed that I had lots of race goals, and not all were about time:
"My personal goal for the swim was to swim in a straight line."
"My game plan for the bike leg was … take it easy and don't crash.  Hah.  No, really.  I've always been weak at the bike but after only riding three times in the past year (I do NOT recommend this training 'technique'), I just wanted to get through the 17 miles."
"My technique for transitions was to take it really, really easy.  I knew that I would place in the back of the pack in my age group regardless and didn't want to rush through transitions when I could use them to recover a bit."
A lot of people think racing is just about endurance and speed.  Go balls to the wall and run (or swim or bike) hard.  But there are so many other important elements to racing.  Strategy, technique, skill, form, mental toughness.  You can work on many different areas of fitness beyond finishing time during a race, and the more varied your race goals, the higher the odds that you'll walk away feeling proud and happy.  So consider this my plea to set a bunch of different race goals.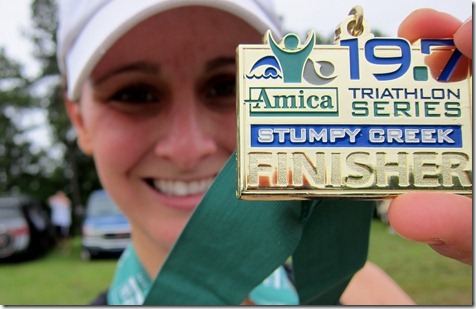 Here are some ideas for positive race goals beyond your finishing time:
Have enough gas left in your tank so you can sprint the last 500 yards.
Smile at and thank every volunteer you pass.
Pace yourself at the start so you don't burn out.
Keep your thoughts positive the entire race.
Be smart about hydrating and fueling.
During a triathlon, sight during the swim so you don't go off course and swim longer than necessary.
During a triathlon or bike race, be smart about shifting gears to make climbing hills as easy as possible.
Find another racer who looks really down and encourage them before going on your merry way.
Maintain good running form the entire time.
Have enough energy to run up a big hill.
And when I do set time goals, I usually set A, B, and C goals – my "A" goal is my dream goal.  It's achievable, but all the stars would have to perfectly align for me to hit that goal.  My "B" goal is more realistic but still requires me to work very hard.  And my "C" goal is usually just to finish, which is an accomplishment in itself (I talk a lot about smart goal setting in the Healthy Tipping Point book, if you're interested in learning more).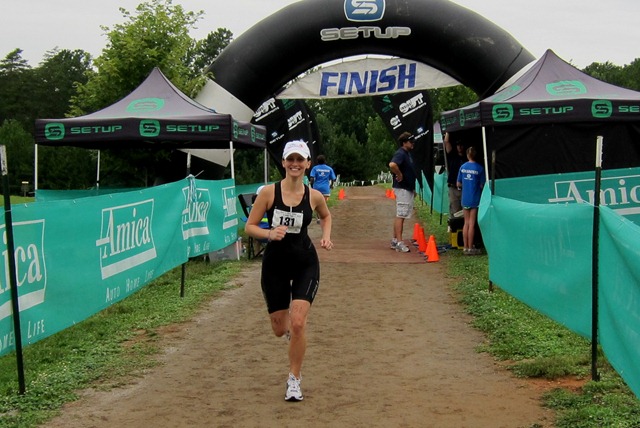 I'd love to hear your non-time race goals, too!