My Tsunami suit has arrived!
I bought this suit from Splish and was so pumped when it arrived in the mail.  It's a nice quality (thick lining and the stitching is sturdy).  I wasn't sure what size to get based on their size chart so I ordered two suits – one in a 34 and another in a 36 – with plans to send one back.  The 36 ended up fitting perfectly.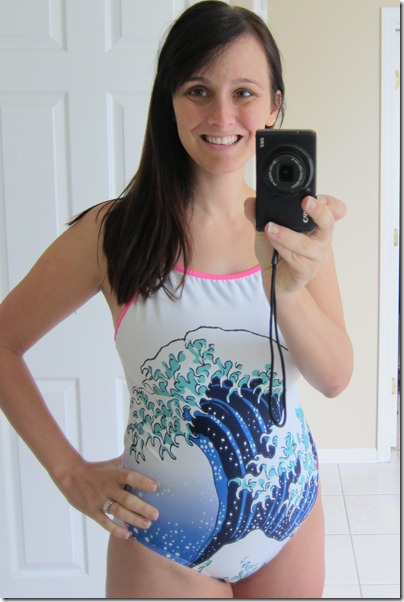 I have to admit.  My favorite part is the mini wave on the rear. 

Thankfully, DadHTP (who now wants to be referred to as GDadHTP) came to my rescue today.  I came down with an intense case stay-at-home-mom crazies.  It doesn't help that we're a single-car family, and the Hus drove off with the stroller this morning, which means I am actually trapped at home.  GDadHTP came by, played with Henry for a bit, and drove us both to the gym so I could swim laps.  I swear, if I didn't burn off some energy, I would've lost it.  Or scrubbed a hole in the baseboards.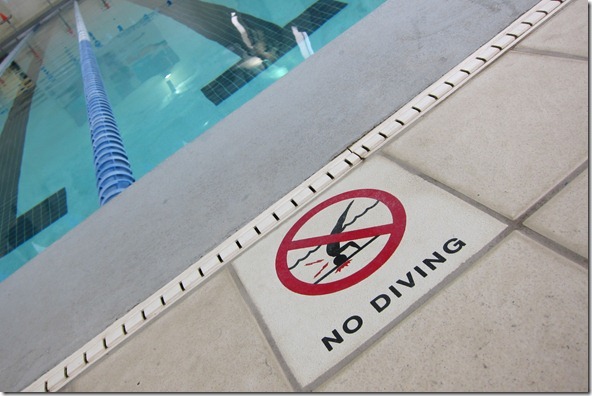 I did 1000 glorious yards.
Dad hung out with Henry in the rec room.  Three cheers for the best paps in the entire world.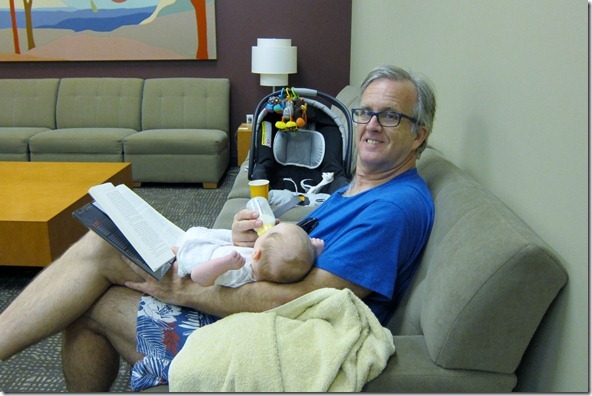 Aren't his new glasses stylin'?
Look what I spotted:  a healthy vending machine.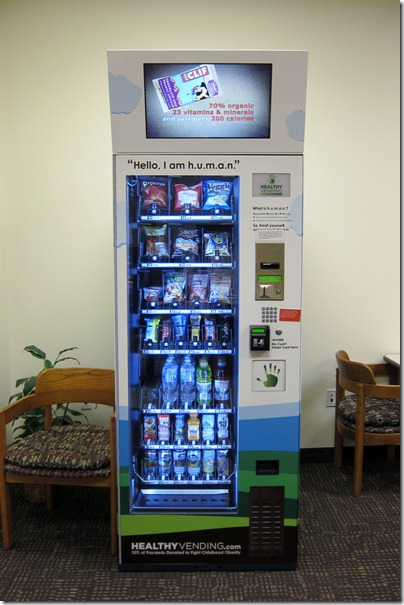 H.U.M.A.N stands for Helping United Mankind and Nutrition.  10% of the proceeds benefit organizations committed to fighting childhood obesity.  Pretty nifty to see a vending machine packed with Greek yogurt and Larabars.
Speaking of which… I should pull together something to eat!