SOOOOO thankful I just backed up my iPhone.  Because I found it in the bottom of the dryer.  Whoops.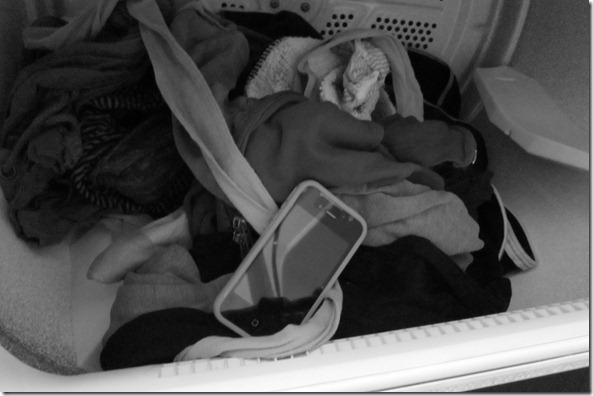 At least it's really, really clean now.  And smells really, really good.
On a brighter note, I was browsing blogs this morning (on my iPhone… when it still worked) and found this delicious recipe from Fitnessista.  Don't you love it when you read a tasty recipe and realize you've already got all the ingredients in your kitchen?!   Booyah.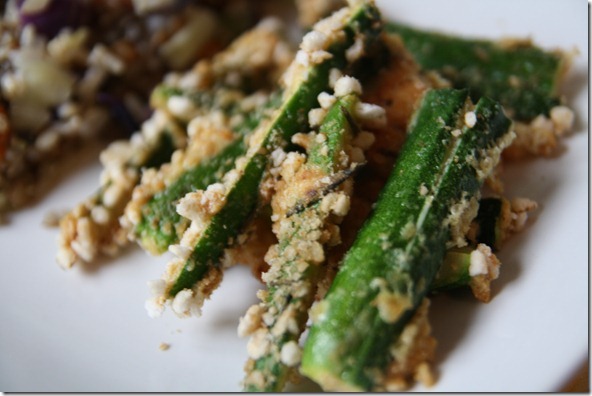 A very tasty creation, indeed.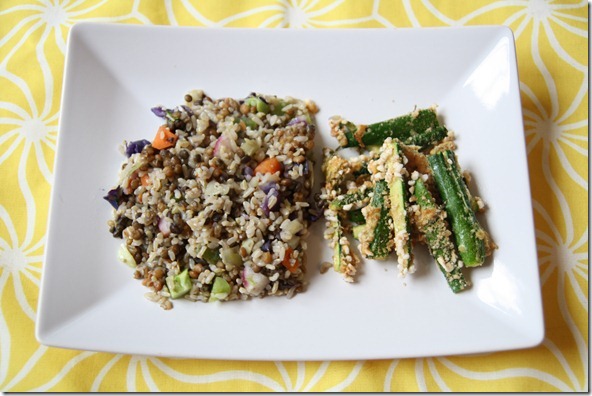 I added a spring of fresh rosemary (from my giant bush in the backyard) to the breading, which was made from brown rice krispies.  Yum.
Time for TV – we're re-watching The Office from the beginning.  Henry is sleeping (unswaddled!) in his big boy crib for now – let's see how long it lasts…  Real crib + unswaddled is a pretty big step up from the little bebe days.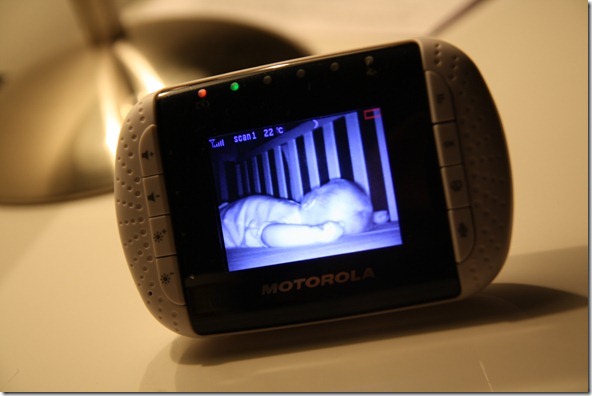 Sweet dreams.