This is your friendly Friday reminder to back up your phone's photos.  I was thinking last night that I would be devastated if I broke or lost my iPhone and never had access to all 1,073 (!!) photos and videos again (I don't regularly plug it into my computer).  Henry's first 10 weeks of life have been documented mainly on my phone – not my nice DSLR camera!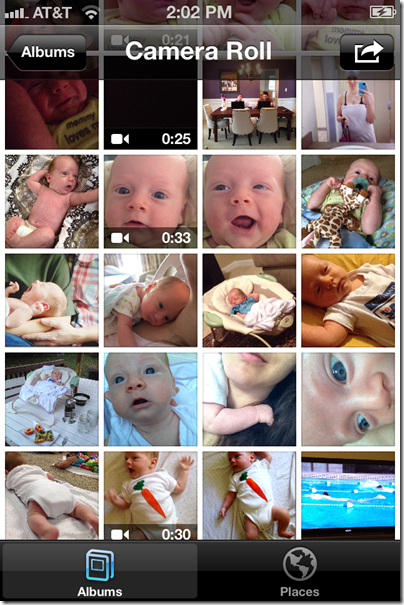 Speaking of which, I'm always impressed with the iPhone 4's camera.  It actually has the same specs as the pricey point-and-shoot that I bought a few years back.  I rely on it for so much of my photography – and you can film HD videos, too.  What can I say – I'm an iPhone woman.  I'll never switch.
Lunch: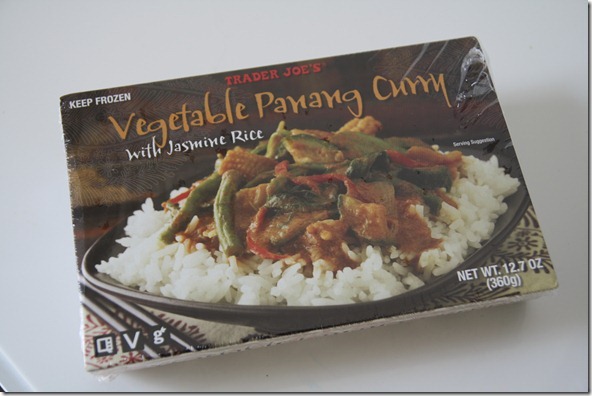 The Husband and I have become obsessed with these freezer meals from Trader Joe's – it tastes like decent panang curry from the nicest Thai restaurant in Charlotte.  The nutritionals aren't great (full of sodium, predictability), but it's a decent enough option for a fast dish.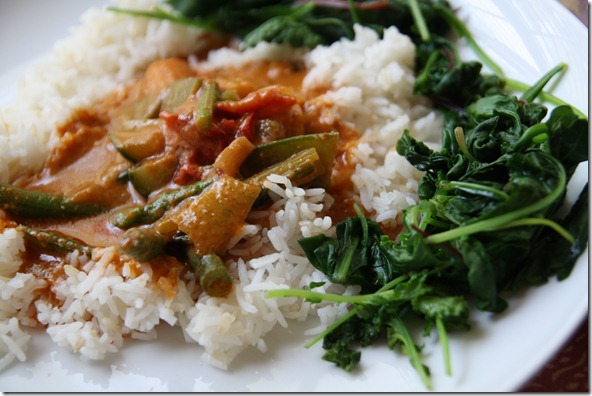 Pumped up with some steamed greens.
Operation Beautiful Updates
Operation Beautiful is finally (finally!) on Pinterest.  Check it out.

You can also follow us on Twitter @BeautifulNotes and on Facebook, too!  Lots and lots of ways to get your daily dose of positivity. 

Thought of the Day:
"Do what you fear and fear disappears." – David Joseph Schwartz <— I'll be thinking this tomorrow at the starting line of the triathlon!