Just a minute to chat before H wakes up from his nap and wants to play.

  Lunch!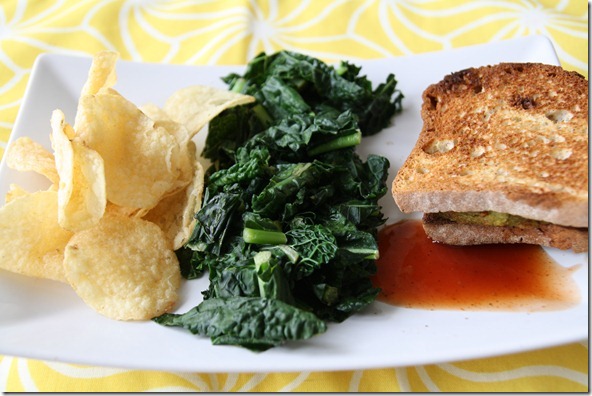 I'm lovin' the combo of Dr. Praeger's veggie burger and BBQ sauce.
Balance – chips 'n kale.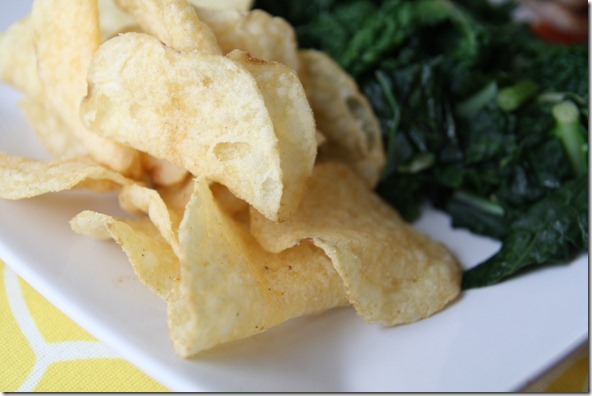 So, for some reason, I end up eating many of my meals on my kitchen floor.  Too lazy to walk to the dining room table?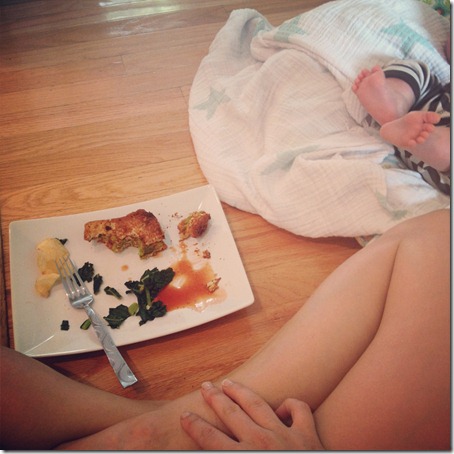 Anyway, while eating lunch on said floor, I noticed that the floors are tremendously dirty.  We're talking grime-on-the-baseboards dirty (why do they have baseboards, anyway? All the do is collect dust…).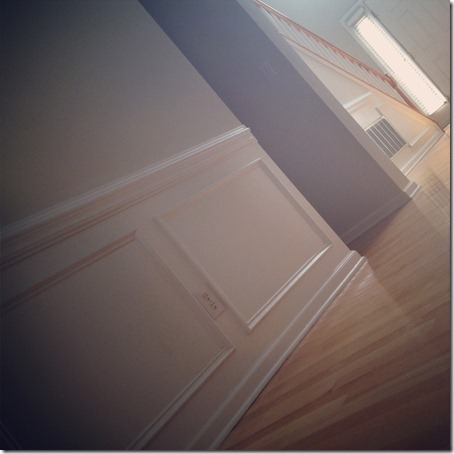 Y'all know how I feel about dirty floors so I'm planning to spend the next few hours cleaning.  I'm trying to figure out how to make cleaning the baseboards into a fun baby activity (one hand on the sponge, the other on a rattle?!).
This got me thinking:  What chores did you do as a kid, and were you paid an allowance to do chores?  My chores included:  walking the dogs twice a day, bathing the dogs every other week (damn, I don't even do that now), and cleaning the bathrooms once a week.  My mom always did my laundry – she loves laundry.  I was paid an allowance but it wasn't tied directly to chores.  I think my allowance was more about general good behavior, but I definitely didn't get an allowance if I skipped the chores. I did get a 'bonus' if I got straight A's on my report card!  I've read it's bad to tie money directly to school work or chores, but it was pretty motivating to me.
Chores that I can't wait for Henry to take over – unloading the dishwasher, walking the dogs, and cleaning the bathrooms.  When do you think he can handle doing my taxes?