I have always known that I wouldn't want to find out my baby's sex while pregnant.  Even when I was a teenager, I knew I wanted to be surprised.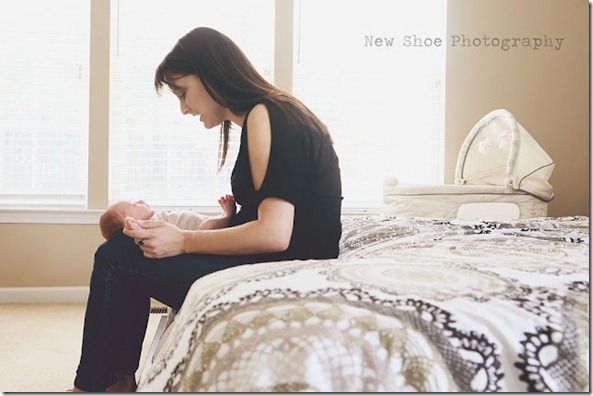 There were multiple reasons for waiting:  I liked the mystery of waiting; I thought waiting would be a good motivator during labor; and, to a lesser degree, I was interested in keeping my thoughts about the baby 'gender neutral.'  Side note:  gender concerns the social differences between men and women while sex is a biological distinction.  Anyway, I once read a study that described how moms who know their baby's sex tend to use gender generalizations to describe them in utero ("My girl kicks like a dainty ballerina!" v. "My boy is strong like football player!").  I liked the idea of not conferring personality characteristics on the baby simply because I knew their sex (not that you're psychologically harming a child by doing this, of course – it's just an interesting theory!).   
Additionally, regardless of whether we had a boy or a girl, I wasn't really into the idea of buying tons of 'girly' or 'boyish' things for the baby.  I happily purchased about one dozen neutral onesies, socks, and hats and called it a day.  I am 100% sure that not knowing the sex seriously reigned in our pre-birth spending.  It also motivated me to buy our baby gear – like the car seat – in neutral colors like black; hopefully, we'll get two kids' worth of use out of them.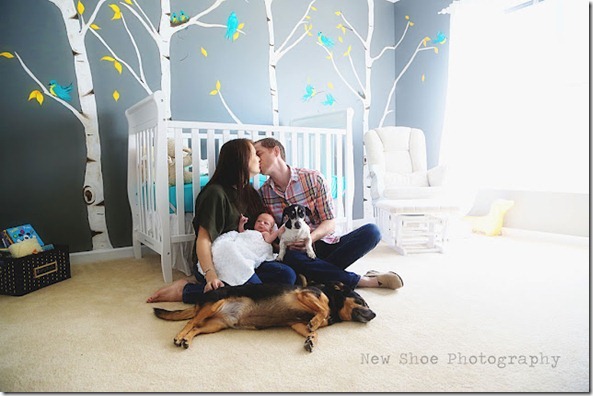 For many years, the Husband was well aware of my desire to wait, but he wasn't entirely convinced.  Then, one of his friends from high school had a baby and waited to find out the sex; he told Kristien that it was an amazing experience.  I think that conversation sealed the deal for Kristien.  When we found out that we were expecting in September, we instantly agreed to wait.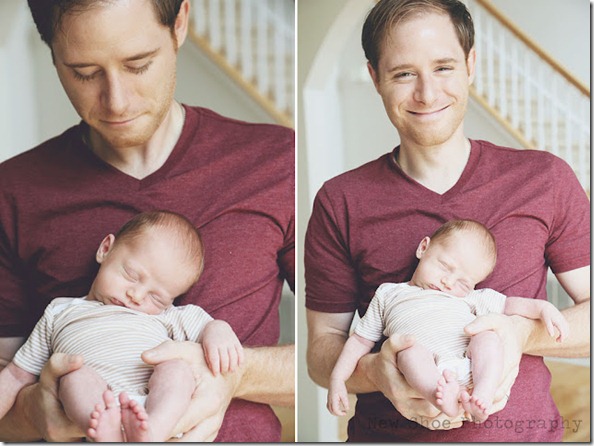 Our decision to wait drove some of our friends and family members crazy, but we were generally fine with it.  We both really enjoyed the mystery of it, the possibilities that came with not knowing if BabyHTP was a girl or a boy. 
The only drawback to not finding out the baby's sex was that it made our future seem a bit hazy.  I had trouble visualizing the baby and imagining what our new life would look like because I didn't know the most basic fact about our baby – boy or girl.  Obviously, I loved BabyHTP so deeply, but I do think knowing the sex ahead of time makes it a bit easier to emotionally connect.  The Husband reported that he felt the same way.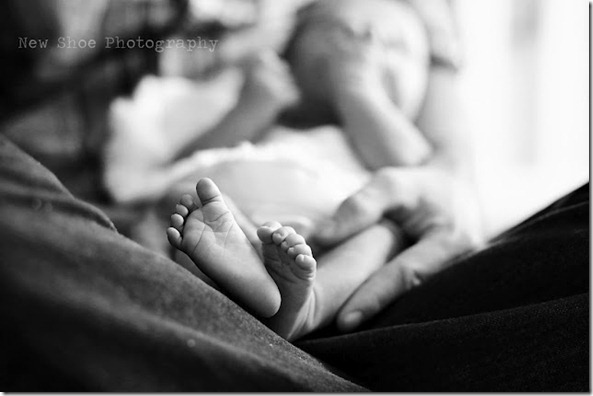 Despite our commitment to waiting, the 20 week ultrasound, which is when most people find out the sex, was really hard.  I was SO tempted to sneak a peek at the bits and find out.  Knowing that the answer was right there (and someone else – the ultrasound tech – KNEW!) was terrible!  But I kept my eyes closed, as did the Husband, and we asked the tech not to write down the sex in our chart so no one would accidentally spill the beans.
I never minded when other people would try to guess the baby's sex.  It was so funny – I'd be in the grocery store and the cashier would be proclaim that I obviously was carrying a girl; I'd walk out and a woman in the parking lot would say that I was clearly carrying a boy.  I was only irritated by strangers who had the nerve to ask whether I really wanted it to be a boy or a girl.  My favorite response to, "What do you hope it will be?" became:  "A human."
At the urging of some friends, I tried the old fashioned gender predictors just for fun:
How I carried (high) meant girl

Baby's heart rate (over 140 BPM) meant girl

I craved sweets, which indicated girl

My clear skin meant boy

My lack of morning sickness meant boy
Of course, everyone wanted to know: "Don't you have a mother's intuition of whether it's a boy or a girl?"  The short answer:  Ummmm… No.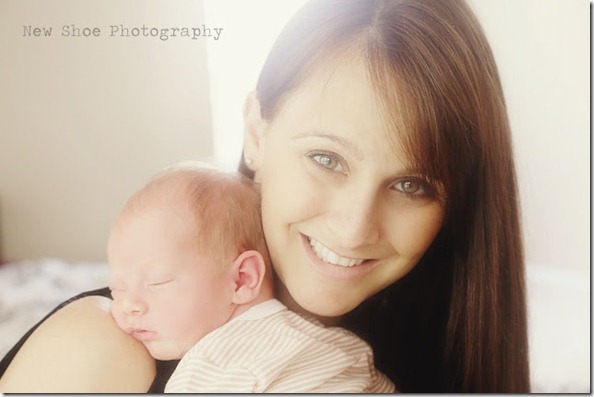 If pressed, I would guess that we were having a girl, mostly because I had two girl birth dreams.  It was also very hard for me to settle on a boy's name, which I chalked up to the fact that I was probably not having a boy.  However, I do so much charity work with girls and run the Operation Beautiful site, so a part of me thought my 'girl sense' was because I was so used to girls.  I think my work with girls definitely influenced my prediction. 
Similarly, although he hated to guess, the Husband thought the baby was a girl, too.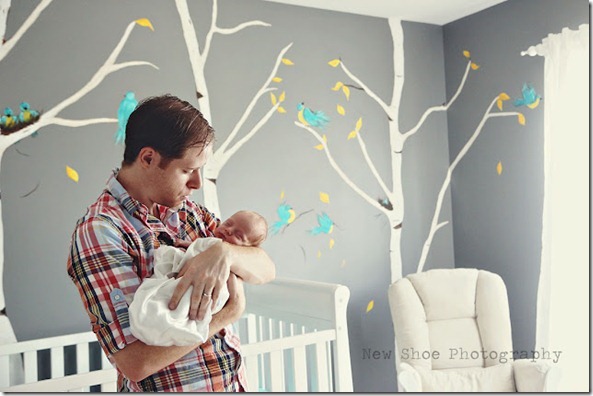 Obviously…. Henry is a boy.
Whoops.  Sorry, Henry.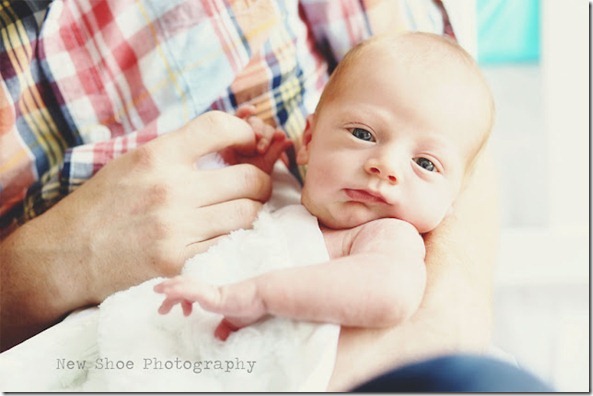 Not knowing the sex of the baby was a HUGE motivator during labor.  Whenever I wanted to break down and quit (not that I could've…), I thought to myself, "Just a few more hours and you get to find out if it's a boy or a girl!"  The excitement of not only meeting our baby but finding out something so basic about him or her was tremendously motivating.  And after three hours of pushing, I got to hear the sweetest, most amazing news ever:  the Husband shakily announced that it was a boy, and Henry began to wail.  I'm so glad we asked the midwife to let Kristien announce the sex because it made it even more special. 
My initial reaction was, "Oh, of course it is a boy!"  It just felt like the way it was supposed to be.   The Husband was more convinced we were having a girl, and he said that he was pretty shocked to see Henry was a boy.  But he was also instantaneously very excited.  It doesn't hurt that Henry is basically a miniature version of Kristien!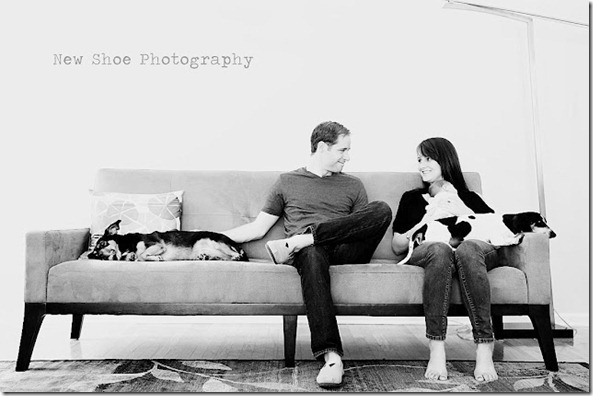 All in all – am I glad I waited?  Yes.  Do I think more couples should find out 'the old fashioned' way? Yes! It's so fun!  Will we wait to find out Baby #2's sex?  I think we will. 
It really all boiled down to that one magical moment that Kristien said, "It's a boy!"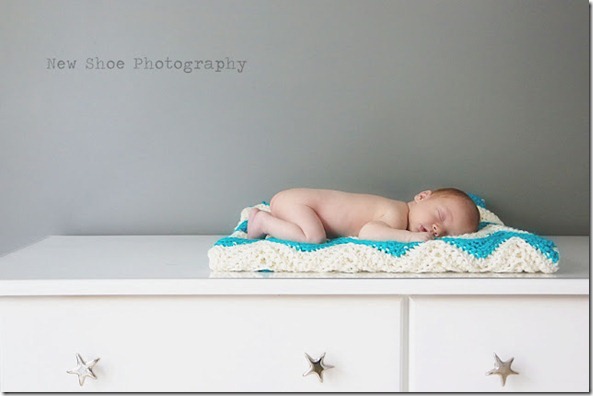 I'm sure that no matter when you find out your baby's sex, it is a special moment, but the rush of emotions that accompany delivery PLUS the joy of seeing your baby for the first time PLUS finding out the sex after 40 long weeks is overwhelming. 
In that instant after delivery, it stopped being about whether the baby was a boy or a girl.  It just became about meeting Henry.  The little boy that I was always destined to have.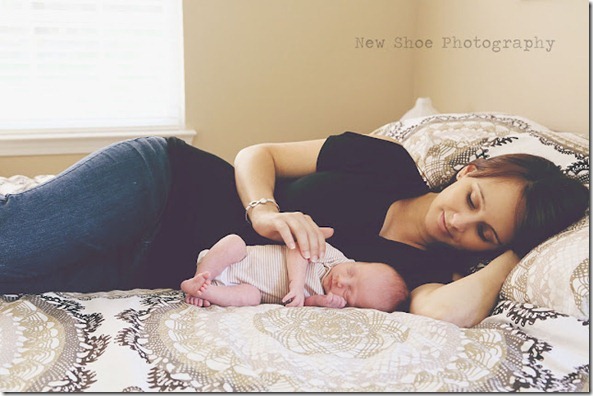 If you want to see more of Henry's newborn photos, head over to Jen's blog.  Our newborn photos were taken as part of a services swap by Jen at New Shoe Photography.  If you're in the Charlotte / Western North Carolina area and are interested of a shoot with Jen – she does all sorts of portrait work – she's offering HTP readers a 20% discount off the session.  You can check out New Shoe Photography for contact information. She also did our wonderful maternity pictures.
Did you wait to find out your baby's sex?  Would you?  If you didn't wait to find out, how did you reveal the sex to your family and friends?