In my quest to make more prep-ahead breakfasts, today I tried my hand at Baked Oatmeal.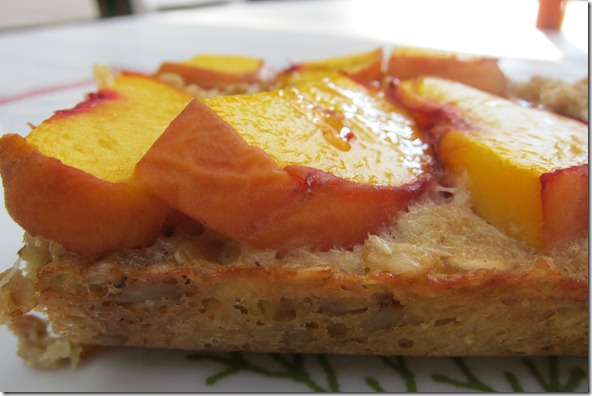 I could've baked this breakfast yesterday, and then all I would've had to do was reheat, but time got away from me last night.  So I pre-measured the dry and wet ingredients into separate bowls before going to bed.  This morning, I just mixed them together, added the egg, topped with peaches, and popped in the oven.
Simple, but not quite simple enough for my sleep deprived brain.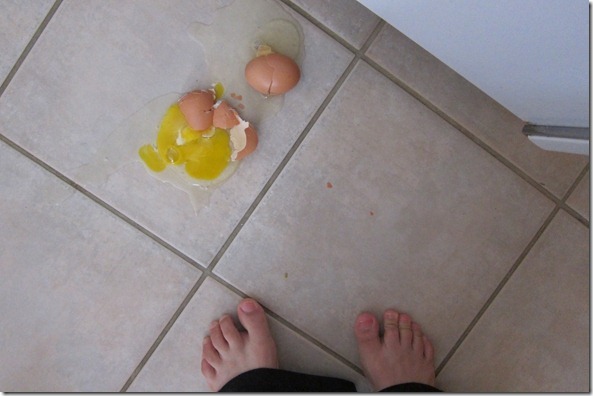 Ughhhh.
Peaches Baked Oatmeal (based on this recipe)
Ingredients (for four servings):
2 cups raw oatmeal

1/4 cup brown sugar

1/4 cup roasted and salted sunflower seeds

1/4 cup unsweetened coconut

1 teaspoon baking powder

1 and 1/2 cup soy milk

1 tablespoon coconut oil

2 tablespoons Earth Balance

1 large egg

2 large peaches, sliced
Directions:
Preheat oven to 375.

Combine all the ingredients except peaches.

Pour into 8 X 8 greased casserole dish.

Top with sliced peaches.

Bake for 30 minutes.

Let stand 5 minutes, slice, and serve.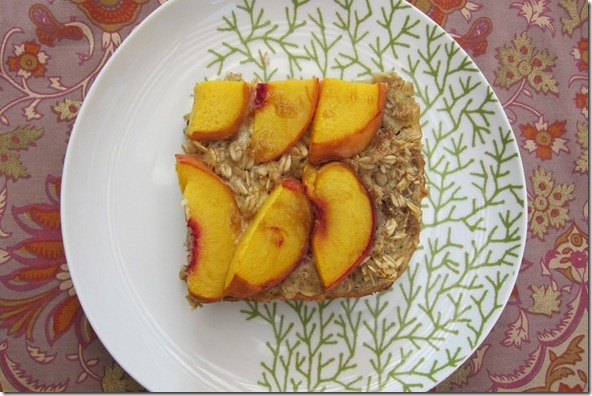 Yum.  And there's leftovers!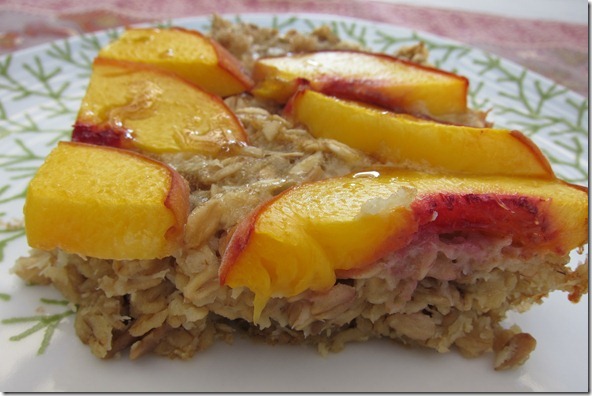 Now Hiring:  Operation Beautiful Social Media Volunteer
For the past two years, my other blog, Operation Beautiful, has been blessed with a wonderful volunteer named Maddie.  Maddie runs the Operation Beautiful Twitter handle; if you've ever tweeted us @BeautifulNotes, you've spoken with Maddie!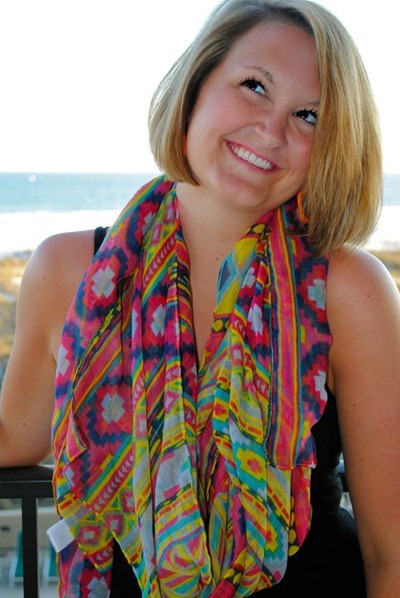 Our beautiful Maddie
Maddie is graduating from college and has been offered an amazing full-time job opportunity, so Operation Beautiful needs a new volunteer!
Now Hiring:  Operation Beautiful Social Media Volunteer
Responsibilities:
Tweet from

@BeautifulNotes

to promote the site, books, and movement in a way that encourages interaction from followers.

Respond to followers' comments and concerns in a timely manner.

Work with Caitlin (AKA me…), the Operation Beautiful editor, to promote special events.

Be creative and proactive in bringing suggestions for growth to Caitlin.
This position is open to current college students who are interested in public relations, psychology, social work, women's studies, or other fields that relate to the mission of Operation Beautiful.  This volunteer position requires that the volunteer update the Twitter feed at least once every day throughout the work week.  This volunteer position is unpaid; however, if the volunteer wants to coordinate receiving credits with their college, Caitlin would be happy to provide any necessary documentation.
Prior experience is not required; however, an understanding of the complexities social media is highly desired.  Prior participation in Operation Beautiful (as well as having read the book) is helpful.
This position will be from August 31 to December 14, 2012 with the potential to extend into the next semester and beyond.
To apply:
In addition to your resume, please review the current

@BeautifulNotes

Twitter stream and include five sample tweets in your e-mail to Caitlin.  Serious weight will be given to these sample tweets so be creative and engaging!
Last Day to Apply:  July 31, 2012.