Today was Week 3, Day 1 of Couch to 5K (I skipped forward a week).  This workout was challenging because it included 3 minute run intervals.  Whew.  I really love how the app has a countdown so I can look down and see how long I have left.  I would've never made it through the run interval without knowing how much more I had to do!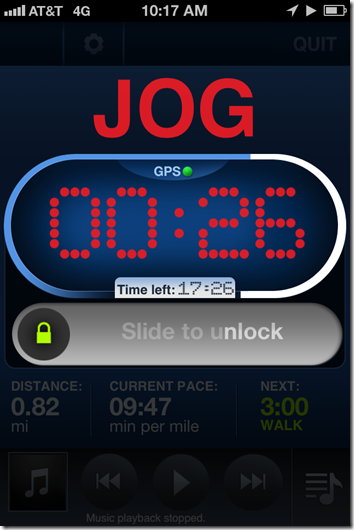 Other cardio of the day:  dancing and singing to the Celine Dion Pandora station.  It's really, really weird, but you dance and sing Celion Dion (or Whitney Houston) and Henry asses out. *  You can't just dance or just sing – you have to sing and dance, and it must be the Celine station.  She's like a baby sleeping pill.  Much to my chagrin, I have learned every word to Celine's greatest hits.  Too bad I can't hit the high notes.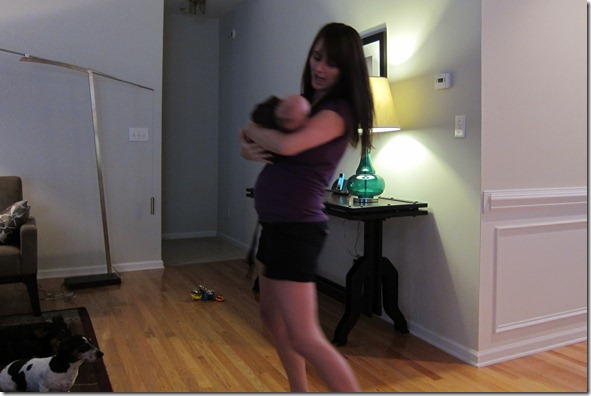 Predictibly, Maggie is confused.
My friend Brittany and her daughter Haley swung by for lunch.  She came bearing a jar of Mmmm Sauce! What a pal.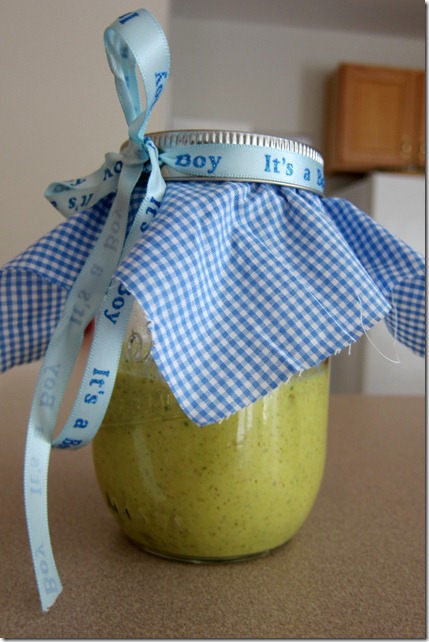 The Mmmm Sauce was put to tasty use immediately!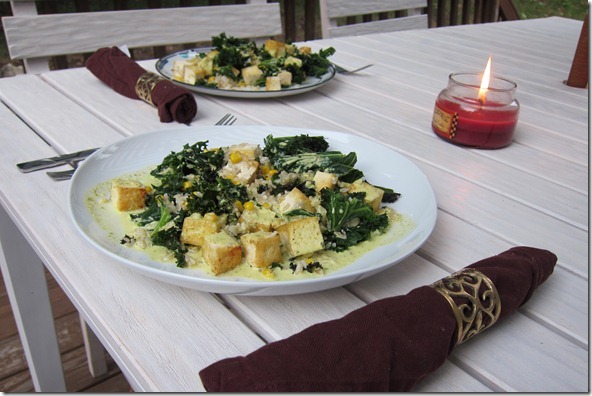 Brown rice
Corn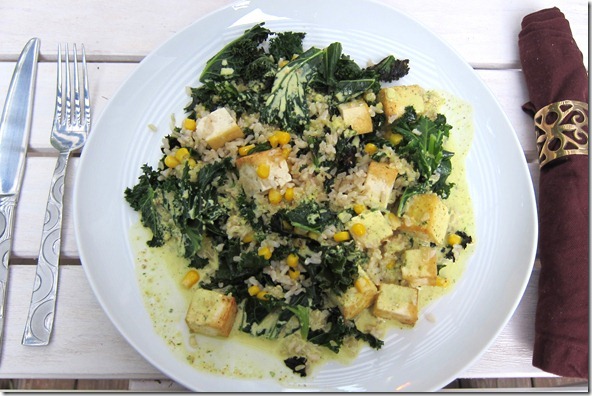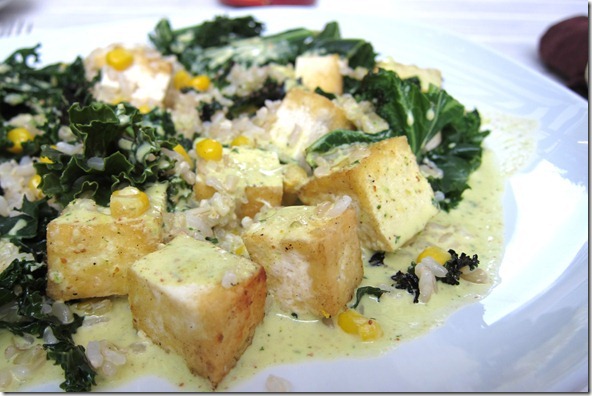 Off to relieve the Husband from singing duty.  There's only so much Celine one can take. 
* "Henry asses out" is not a typo.  Have you ever seen a baby ass out?  It is intense – very different than simply passin' out.