Happy Birthday to Operation Beautiful!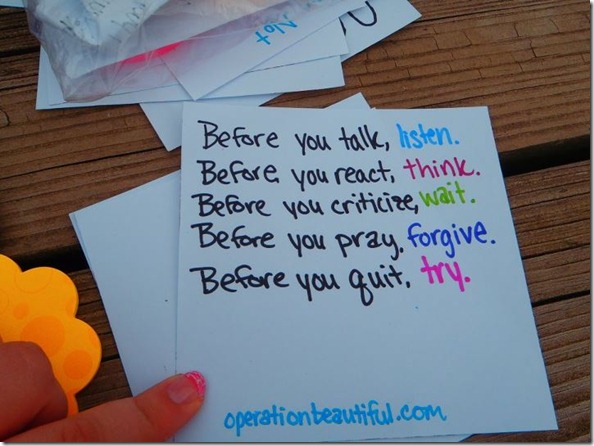 Operation Beautiful is my other blog; the concept is that people write positive messages on Post-Its and leave them in public places for others to find.  Many people take photos of their notes and email them to me (operationbeautiful@gmail.com), and each day, I update the site with new notes. 
It's a common misconception that I set out to 'create' Operation Beautiful, but that couldn't be further from the truth.  Operation Beautiful has always been – and continues to be – a purely organic movement focused on random acts of kindness.  I posted the first note in a public restroom.  I was taking classes at a local community college because I was considering a career change, and I was really struggling emotionally with the workload (I'm sure the fact that I was blogging and working forty hours a week and planning a wedding didn't help matters).  I remember standing in the bathroom, looking into the mirror, and thinking that was I was total failure, that I was stupid, that I was worthless, that I would never succeed.  And then, something came over me – I pulled out a sheet of paper and wrote, "You are beautiful" on it.  I taped it to a mirror, took a picture, and blogged about my experience.  I wrote that posting a positive message for a stranger to find reminded me that I wasn't a failure, that I was capable, that I was worthy, and that I could do it.  When I asked my readers to participate, I thought maybe a few people would join me.  I never could have anticipated that Operation Beautiful would become what it is today.
Since the site started THREE YEARS AGO this week, I've received 10,000 notes from all over the world, including a note from every continent – even Antarctica.  To me, one of the coolest parts of the experience has been watching the site trend younger and younger – it's huge in middle and high schools, which (as we all know!) really need the dose of positivity.
The site has been featured on The Today Show and the Oprah Winfrey Network and spawned two books, including an adult book and a tween book (which comes out this December).  People often ask me if I'm proud of Operation Beautiful, and I am, but I don't feel like it's really 'mine.'  The site wouldn't exist without the thousands of people who have participated in it and spread the word that each of us are worthy, good enough, and – yes – beautiful, on the inside and out.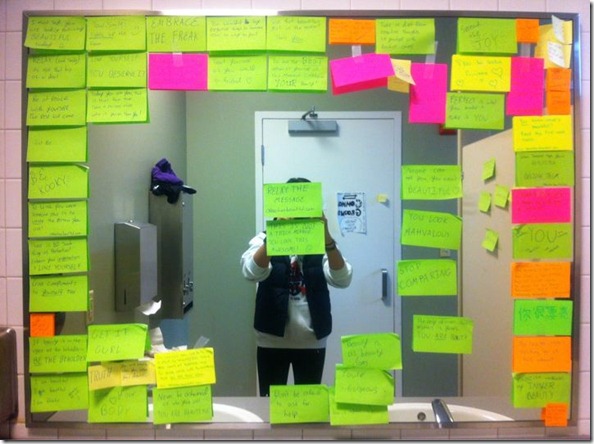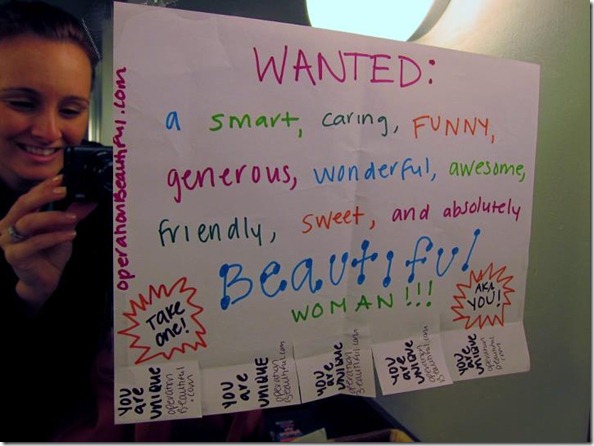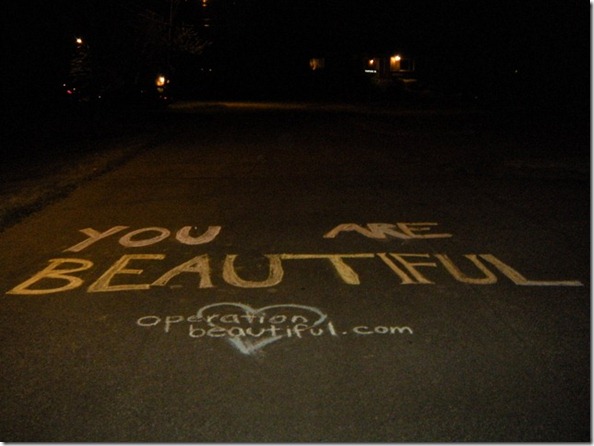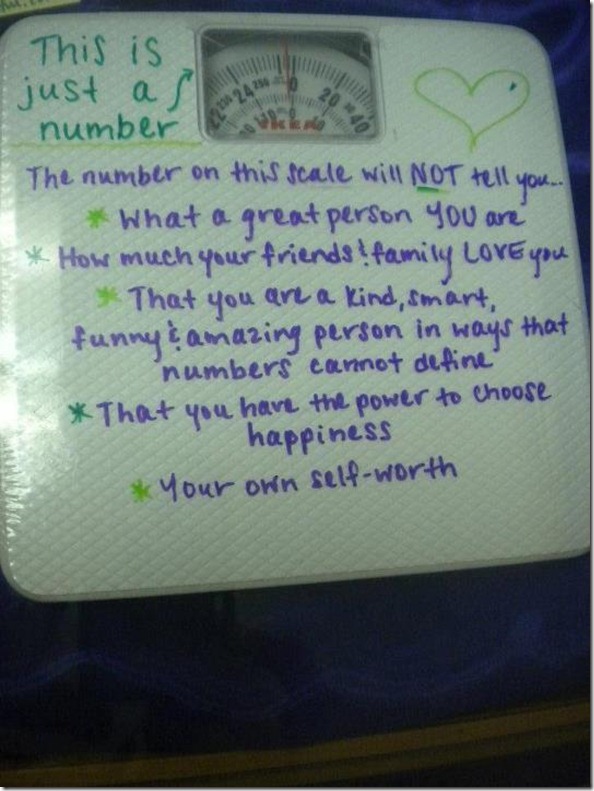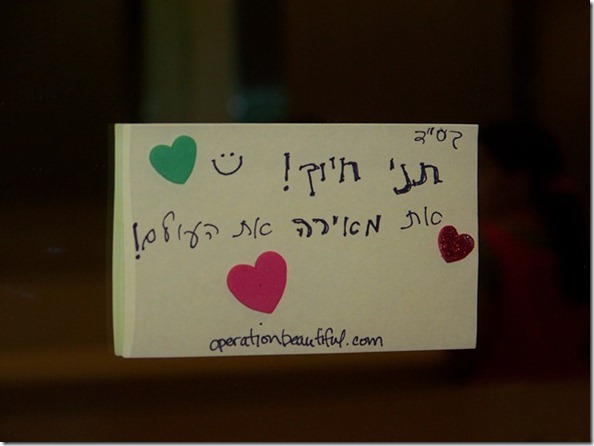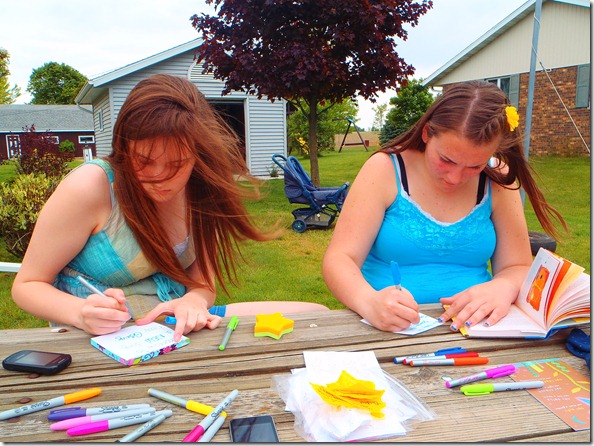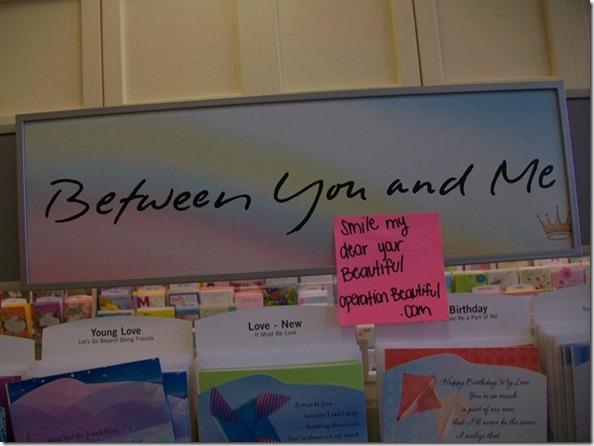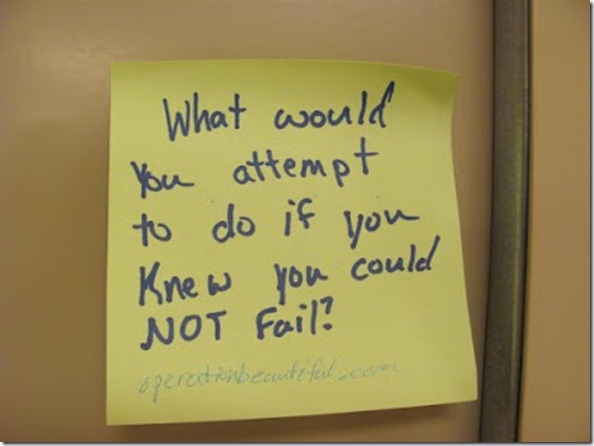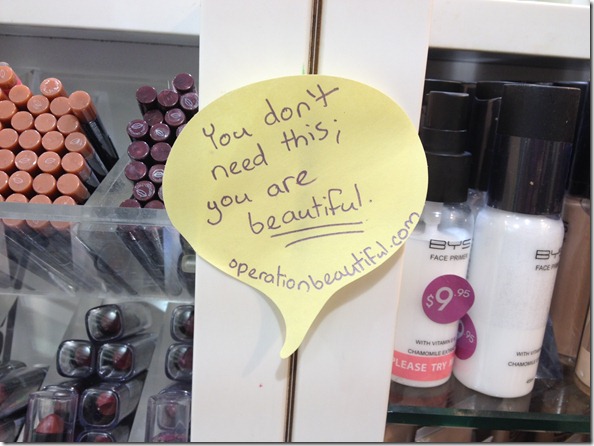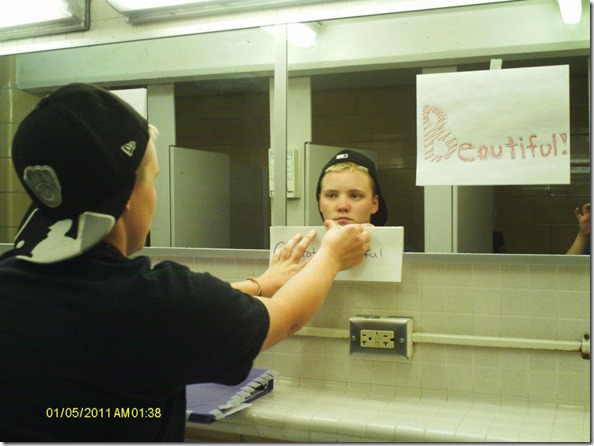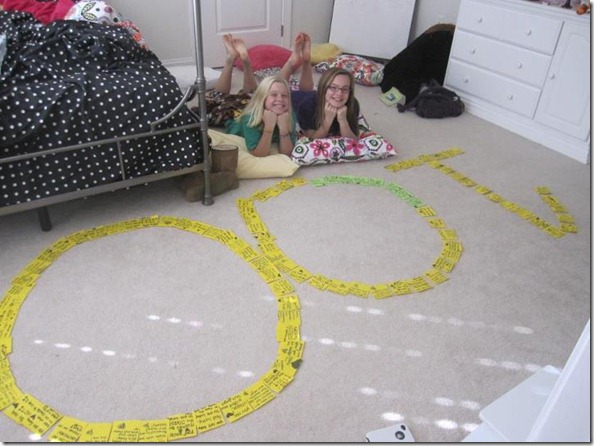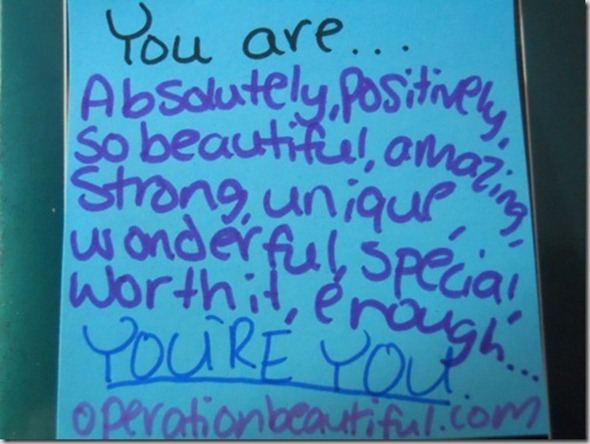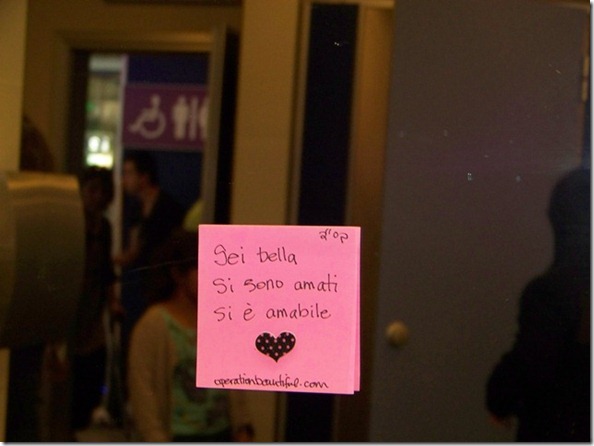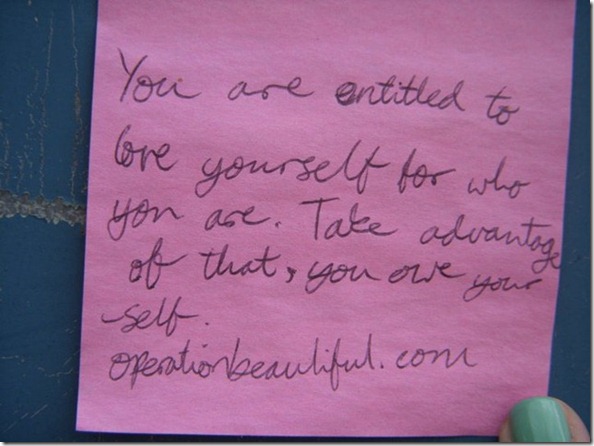 It's been three wonderful years of beautiful.  And to celebrate, I'm hosting a giveaway of three copies of the Operation Beautiful book – the winners can choose the original adult book or the upcoming tween/teen book.
To enter, simply leave a comment describing an amazing person that you have the pleasure of knowing.  And – YES! – it can be yourself!  I'll start things off with an ode to MomHTP, who is coming back to Charlotte today to help me with Henry.  She is awesome.
PS – Check out the Operation Beautiful site, follow us on Twitter and Facebook, and, if you post a note, be sure to snap a picture and email it to me at operationbeautiful@gmail.com.  All the notes go up on the site for others to enjoy!