Today was a big day.  We left the house with Henry for the first time ever.  Well, I took him to the lactation consultant's house on Sunday, but I don't count that because I didn't pack a diaper bag (although I should've) or put on something besides pajamas (although I should've…).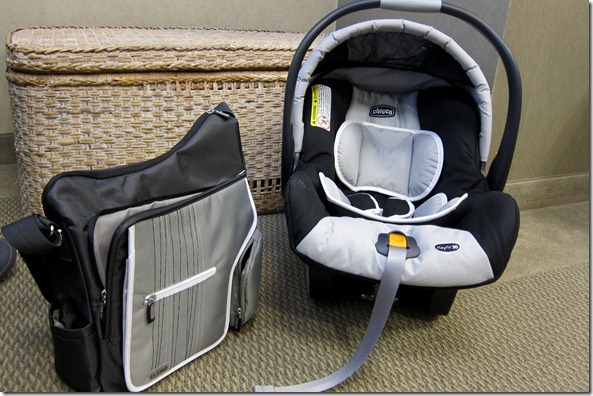 I am notoriously bad at getting out of the house on time, so I gave myself an hour and a half to pull my act together (showering, packing a diaper bag, feeding Henry) while the Husband did his thing and dealt with the dogs.  I was pretty proud when we showed up TEN MINUTES early!  That might be a CaitlinHTP record.

Our destination:  Henry's first doctor appointment.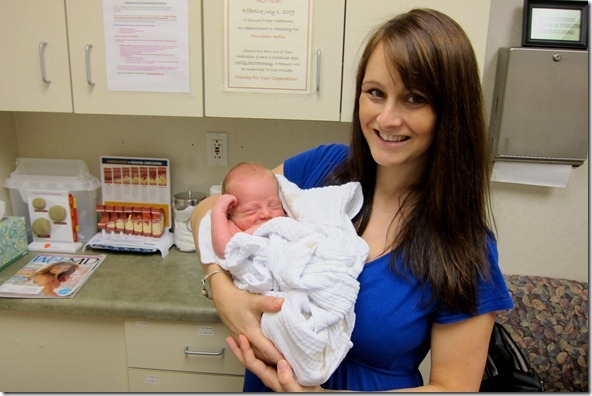 I'm really excited about our pediatrician; he's very into natural alternatives and holistic treatments.  (We found an 'alternative friendly' pediatrician through our Bradley Method instructor – she had a huge list of local doctors that she recommended.)  For example, we found out at the appointment that Henry has mild thrush (a yeast infection in his mouth; probably the result of the antibiotics that I received during delivery), and in addition to conventional medication, the doctor suggested that I take grape seed oil to naturally kill the yeast in my body.  To me, the best medicine is a blend of all types, so the practice seems to be a perfect fit. 
Originally, I poured myself a bowl of cereal but it ended up going soggy because I got distracted with H.  Whoops.  So… breakfast #2 was eggs, toast, and fruit.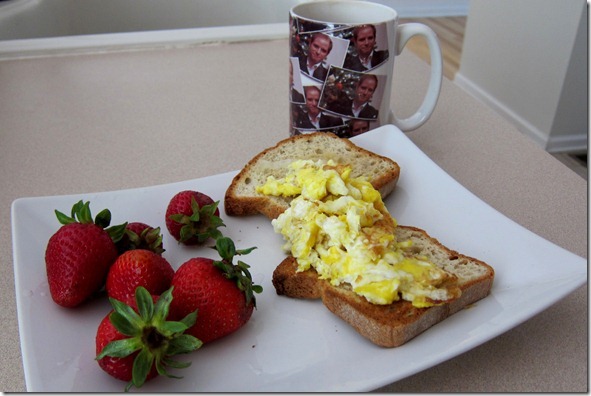 Lunch: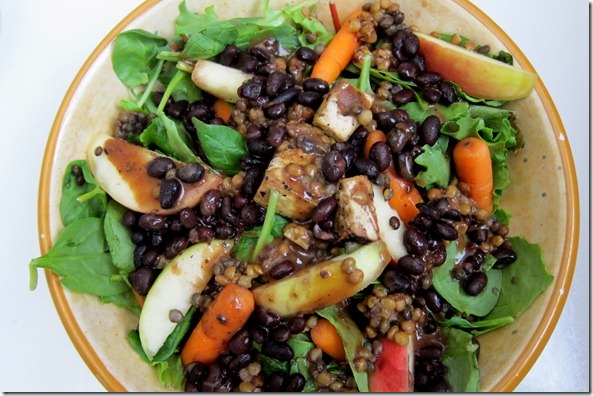 Salad with:
Apples
Carrots
Black beans
Lentils
Balsamic dressing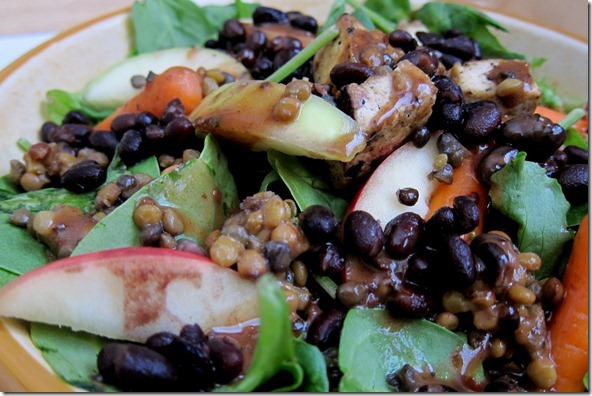 Well, we are a lucky pair because – once again – we happened to have the day off when England is playing in the European Cup.  Henry picked a good month to be born.

Off to watch the match.  Three cheers for England!