Look who is being friendly!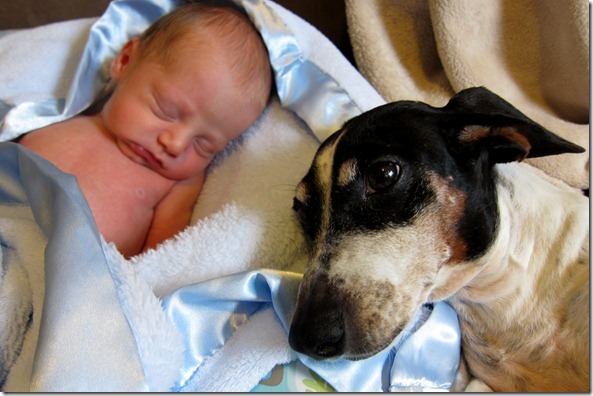 Alright.  That's a staged photo.  What you can't see outside of the crop is my hand on Maggie's tummy, holding her close to Henry.  Hah.  She is still really unsure of this invader. 
I can imagine her little pea-sized brain churning:  "Who is that? Why does he cry?  Why does he smell like pee?  Has mom still not figured out diapering?  Why does mom hold him all the time?!"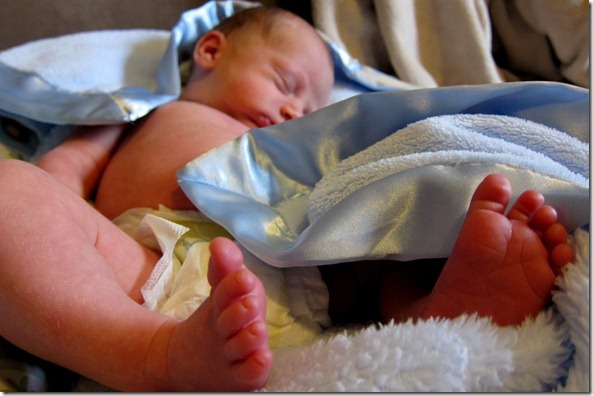 Fast friends, Henry and Maggie are not.  But maybe one day.
Last night was our first decent night. We've figured out how to put Henry down at night in the bassinet.  He can't just be fed and plopped down; he's got to be cradled and soothed back to sleep first.  Then, he'll sleep for nearly two hours, when I wake him up to eat again.  It sounds super exhausting, but it hasn't been so bad.  It's broken sleep, but it's sleep.
Then, I wake up early and entertain Henry, take out the dogs, and do some work and chores.  The Husband sleeps another two hours or so, and we swap – I go back to bed.  It's a really nice system.  I wish we could do it forever, but he's got to go back to work at the clinic on Wednesday.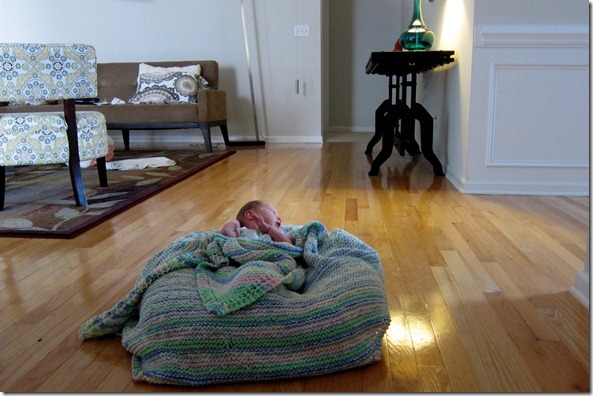 So, almost a week post-birth and I am finally regaining my appetite!  Here's a day's worth of eats.  Eaten mostly on the couch and in-between Henry feedings. 
Breakfast: banana oatmeal.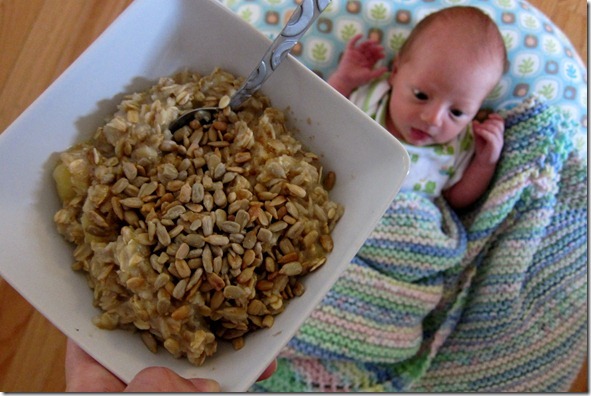 Lunch:  grilled cheese, cherries, apples, hummus and chips.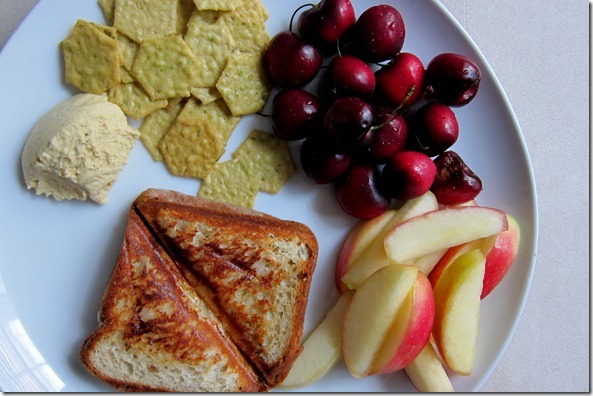 Snacks included snickerdoodles, pistachio toffee, and almonds.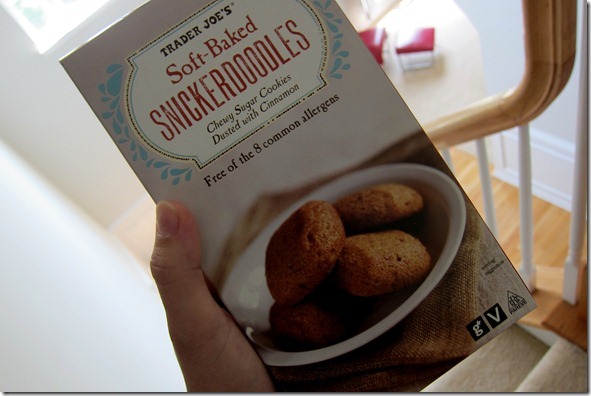 And dinner:  tofu stir fry, courtesy of Chef Husband.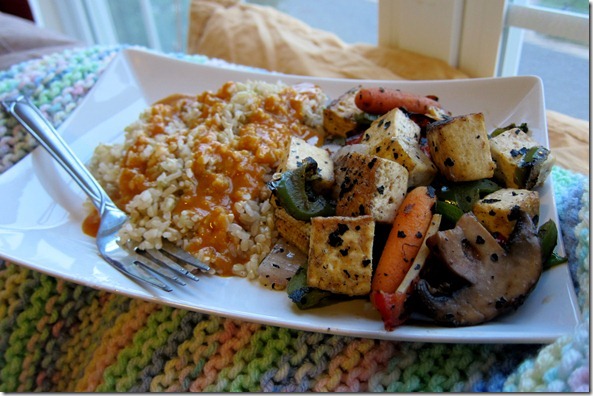 Of all those delicious eats, the best food of the day were definitely the snickerdoodle cookies.  Yum.  I wish we had another box…
Thought of the Day:
"We're so busy watching out for what's just ahead of us that we don't take time to enjoy where we are." – Bill Watterson