The post-dinner walk.  It's a glorious thing.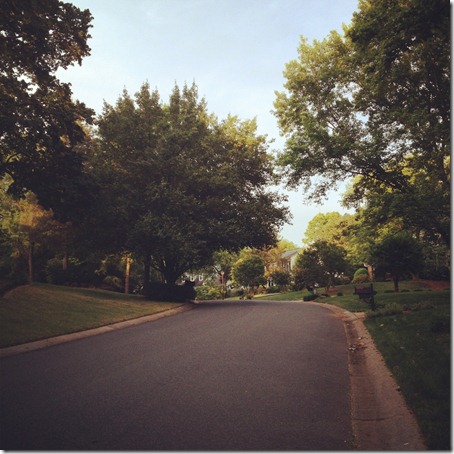 I had one of those days that I kept thinking, "Okay, NOW I'll go to the gym – oh wait – I have a meeting… Okay, I'll go on my break – oh wait – I have an appointment… Maybe I'll go after work?  Oh wait, I totally forgot my in-laws are coming over."  The window for a workout finally opened up after dinner.  Thus, my lovely evening stroll with James. 
To me, there is no better time of day to walk than the evening.  Sure, some people might love walking in the morning when the sun is coming up… or on their lunch breaks… but me?  Right before dusk.  That's the best walking moment!  Especially when the daytime temps are so high – we hit 90 degrees today in Charlotte, and I counted my lucky stars that it was community service day at Girls on the Run and no one was running laps (or cheering kids on as they ran laps…).   I like that the entire day is through, and I can just relax and enjoy myself.  No worrying about getting home at a certain time or any of that.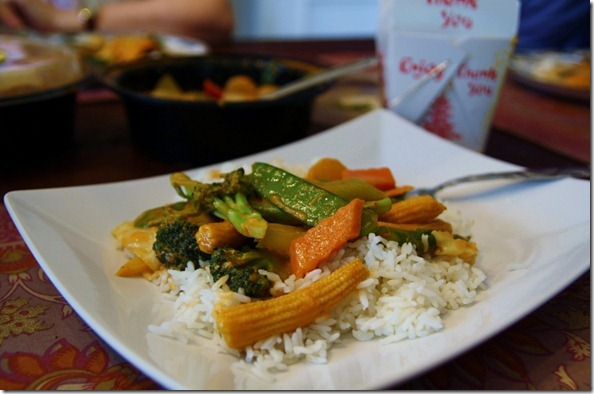 Evening walks are EXTRA awesome when there are no dirty dinner dishes to clean because the in-laws brought over takeout.  Wahoo!
Snack: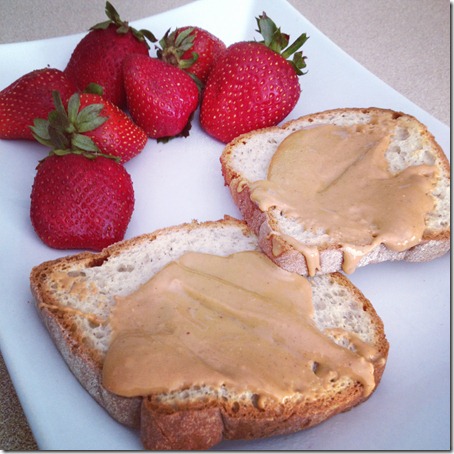 Time to rummage up Dinner #2.  I'm at that stage in pregnancy that I feel constantly hungry and could eat all… the… time.
Any other evening walkers out there?  Or am I missing the glory of the morning walk?  With summer right around the corner, I just can't do the morning walk anymore – I get too sweaty.