I felt like a walking zombie this morning.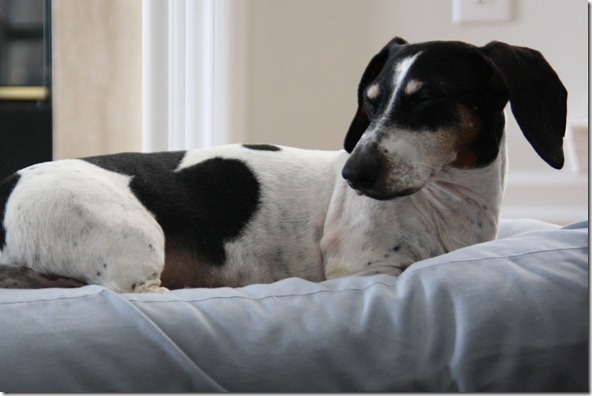 We have accomplished absolutely nothing today.  The temperature is hovering at 90 degrees, the heat is overwhelming, and both the Husband and I feel incredibly sloth-like.  We literally laid on the floor of the living room for well over two hours doing the, "What do you want to do today?" game, which goes like this:  "What do you want to do today?"…. "I dunno, what do you want to do today?"…. "I'm not sure – what do YOU want to do?"
We talked about going out to lunch, going to the gym, cleaning the kitchen.  But we just couldn't move from the floor!  Hah.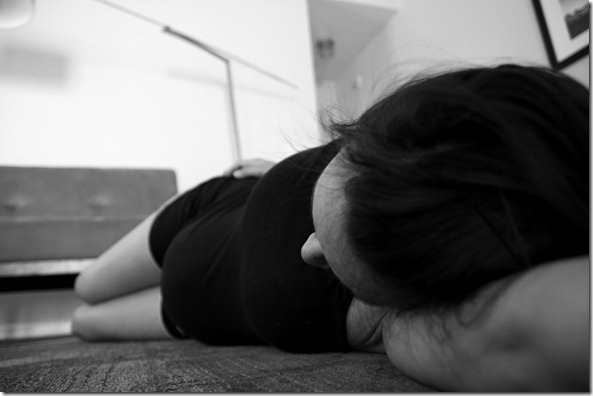 I think Maggie and James like it when we get down on the floor – Maggie especially.  It's weird to see life from her perspective.  My floors look extra dirty from her angle.  Hah!  She is low-low-low.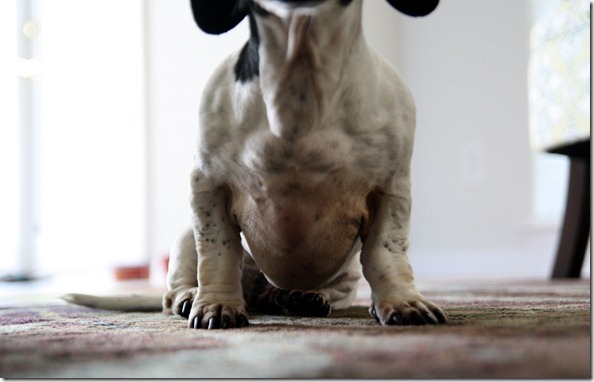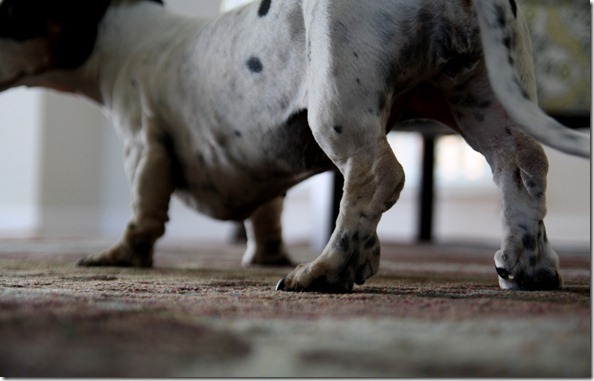 Oh wait – we DID do something.
We listened to music.  I'm lovin' the Death Cab for Cutie station on Pandora lately.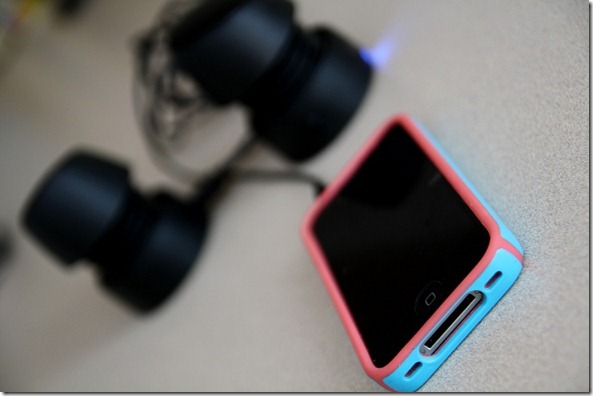 And we ate.  I think eating is the one thing we're really in the mood for today.

Peanut butter toast with banana and strawberries.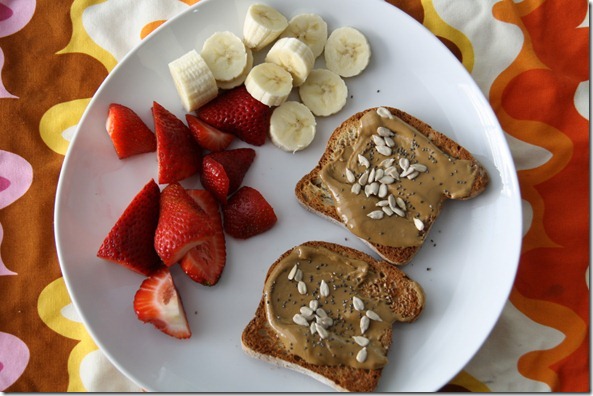 And mac and cheese, salad, and watermelon.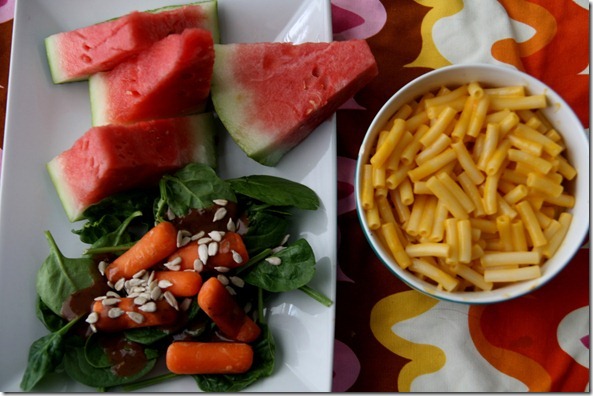 At the end of our "What do YOU want to do today?" game, we decided that the only thing we actually wanted to do was sit on the couch and watch loads of TV.  I hate to feel like I'm wasting a Saturday, but maybe a day of total relaxation isn't a waste at all.  Hey – at least I've moved off the floor!