Tomorrow is the Husband's birthday.  We started our celebration off early by going out to dinner before our very last Bradley Method (natural birth) class.  I'm sad Bradley Method is over – I'm planning to write two reviews of the method; one before birth and one after… So stay tuned!  But, in short, I think both the Hus and I were really glad we took the classes and shared the experience together.
We went to a wonderful Spanish-Asian fusion restaurant called Zen Fusion for dinner.  I got the hibachi dinner, which started off with a ginger-dressing salad. Yum.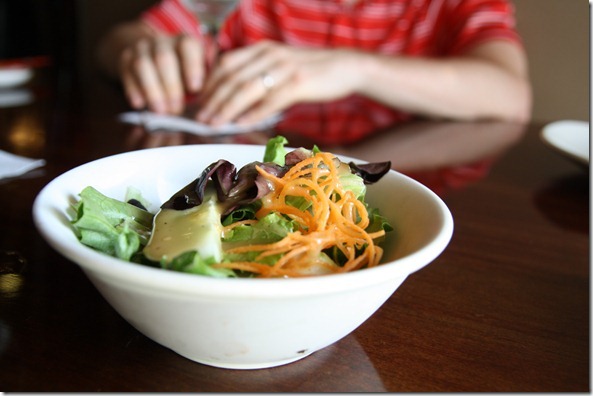 Veggies, tofu, and fried rice.  Simple but delicious – actually, this whole meal was amazing.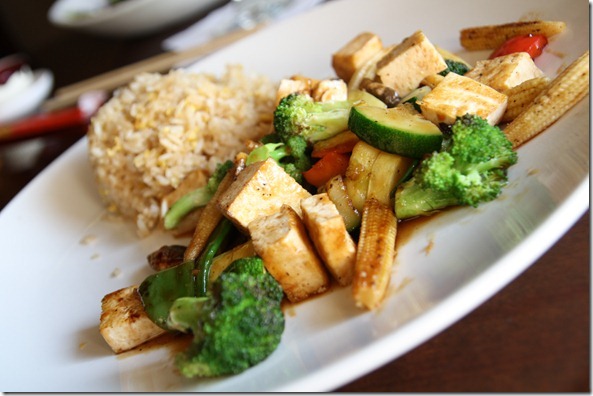 Just check out the Husband's very fresh vegetarian sushi.  Beautiful, huh?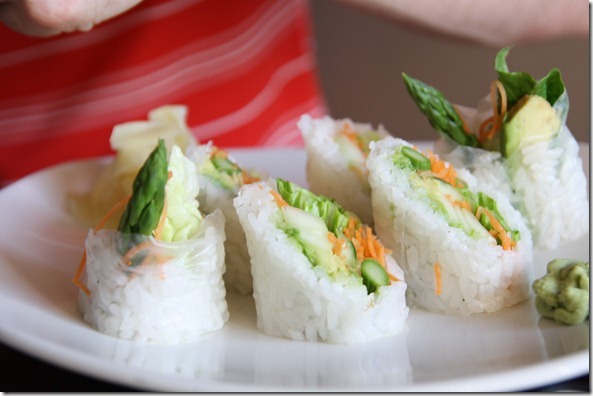 Well – I'm off to eat an egg sandwich and one (or two…) of these cookies, and then I've got to go wrap his gifts.  Since he won't read this before tomorrow morning, I can tell you what I got him – a bunch of new clothes!  Recently, I've caught him staring sadly into his closet a few times and can just tell he's internally whining, "I have noooooothing to weaaaaar."  So new clothes it is!  Hope he likes all my selections.  He's hard to buy gifts for in general, but clothes?  Oh man.  It's hit or miss.
Good night!