Excuse me while I sob into a tissue.  Wahhhhh.
The Girls on the Run spring season is almost over – our last lesson is tomorrow and the 5K is on Saturday. I'm always sad when a season ends, but this year, I'm extra emotional because I really love our group – I've been with some of them for three seasons!  And this is probably my last season coaching for a while because of the baby.  I'm going to miss coaching SO much; I can't even describe how happy being involved with GOTR makes me.  I'll find a way to stay involved, though.
Anyway, GOTR gives coaches a stipend for end-of-season gifts, and I always try to do something memorable and creative.  One season, I gave them personalized picture books with images taken over the season.  Another year, I put a team photo in an autograph-able picture frame and all the girls signed each other's frames.
I was at a loss for what to do this year – I can't repeat ideas because, like I said, some of the girls are veterans.  After a great deal of brainstorming, I decided to give each girl a personalized memory box that they can store their GOTR race medal and other trinkets in.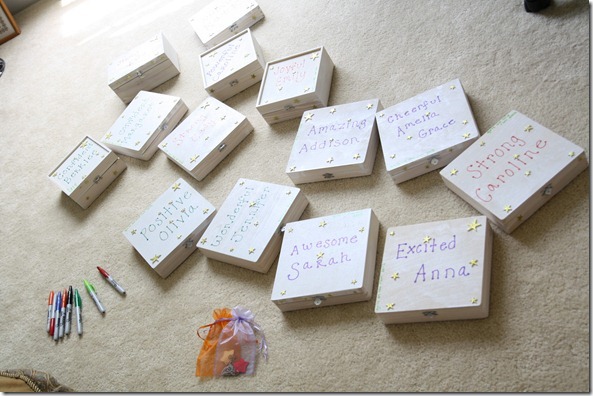 Last week, I had the girls write down one word that describes how Girls on the Run makes them feel (besides hot and sweaty).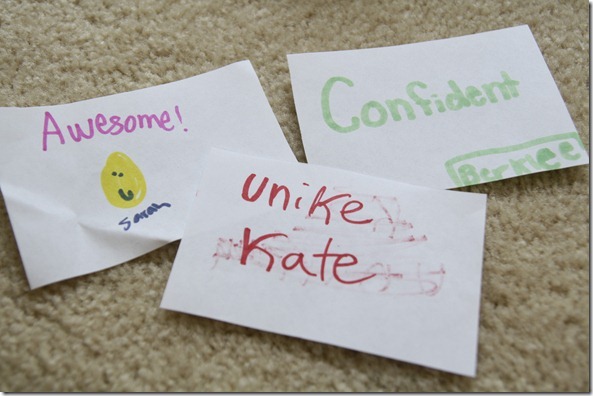 Unike = Love!
I bought wooden boxes from a craft store for around $4 a pop, spray-painted them white, and wrote their words and names on the front.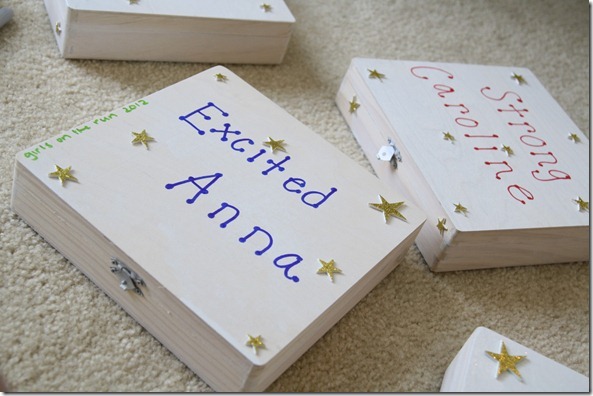 On the inside… these very cool necklaces, which were handmade by a wonderful blog reader named Mary (who has a cute Etsy shop, too).  All different colors, too!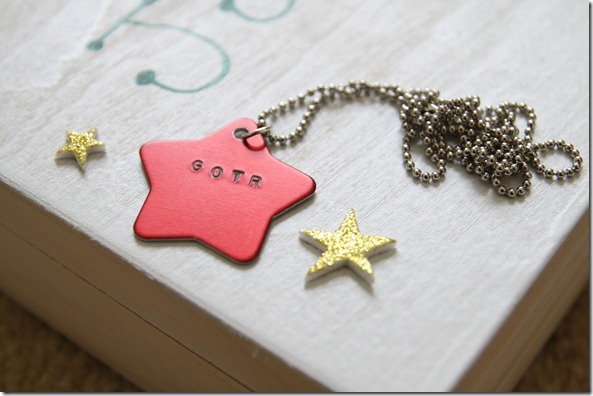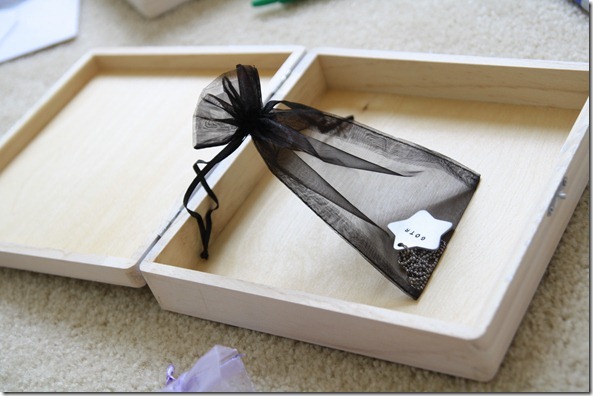 My plan is to bring permanent markers to the last lesson and have the girls autograph each other's memory boxes on the sides and insides – I think it will be super cute and fun (plus, elementary school girls love to sign their names on things).
Many of you have asked if there is a similar program for boys – there is here in Charlotte! My friend Jon has been volunteering with Let Me Run and wrote an amazing post about the emotional impact the program has had on his elementary school boys.
So – beyond my crafting extravaganza, I've had a rather busy Monday – I did seven radio interviews about the new book (whew!!!), finished up a writing project, and tackled some other small tasks.  Once I took a lunch break, DadHTP and I went swimming.  After two weeks of regular swimming, he is definitely getting FASTER!  We now have plans to a triathlon relay together in the fall (he'll swim, the Husband will bike, and I'll run).  I did 0.5 a mile before calling it quits.
… Headed back home for an orange crush lunch.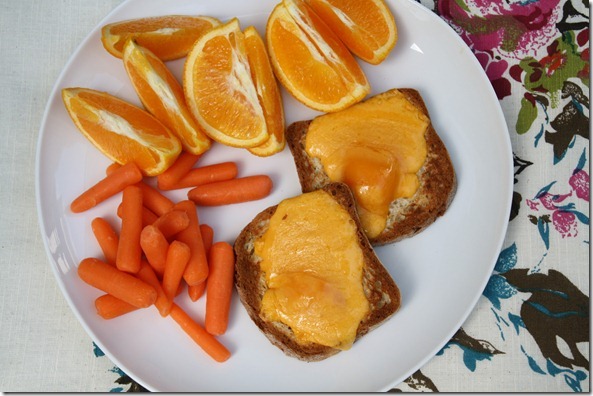 Keepin' it simple:  carrots, orange, and grilled cheese.  Nothing better.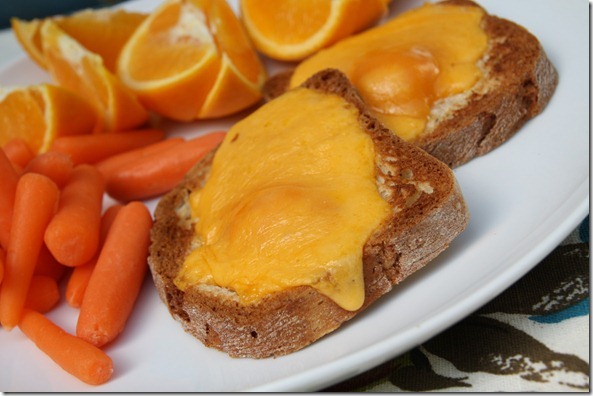 Hope your Monday is wonderful!