I only have three superstitions.  One, that you shouldn't wear the race shirt of a race you didn't do, and you also shouldn't wear the race shirt during the race (this second point is hotly debated – just my opinion though!).  Two, that I have to kiss the side of an airplane before boarding… you know, to prevent it from crashing.  Obviously.  Yes, I really do this.
And third, that spotting a wild bunny rabbit is a sign of good luck.  I guess we're in for DOUBLE the good luck today.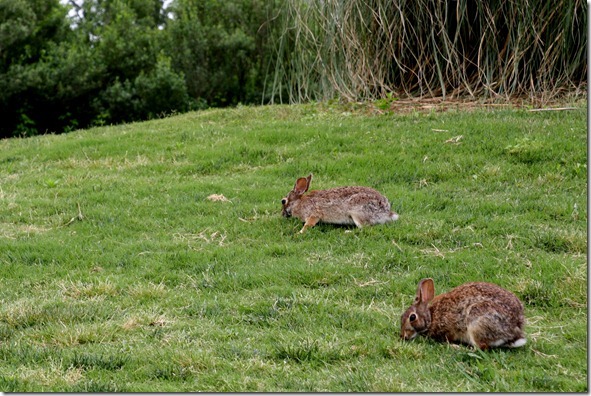 Spotted bunnies on the golf course today.  The Husband, his two buddies, and I went out for a round to celebrate his birthday.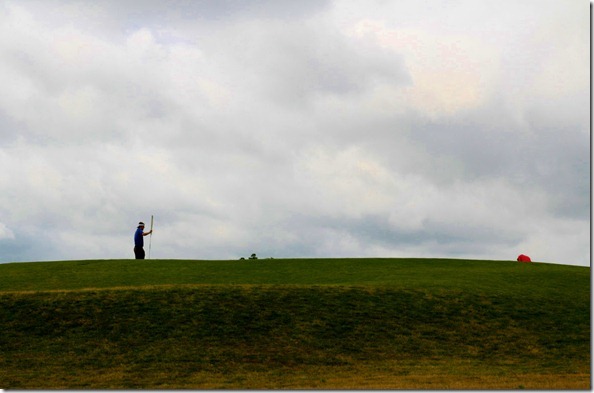 Well, I sat in the golf cart and did the golf clap at appropriate moments.  The belly makes swingin' a club hard.
Snacks included a PB sandwich and a cookie <— These cookies have held up really well.  Some cookies get better over time; this recipe is one of them!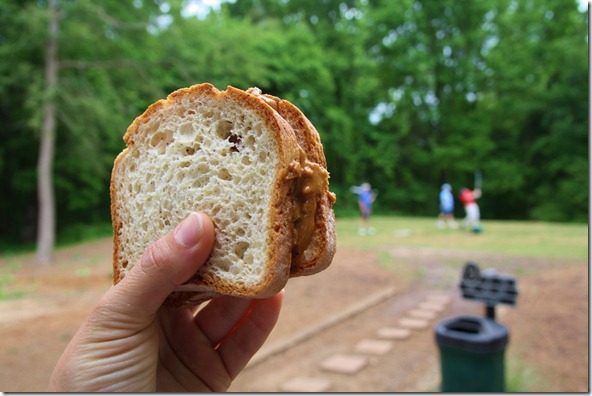 They let the birthday boy win.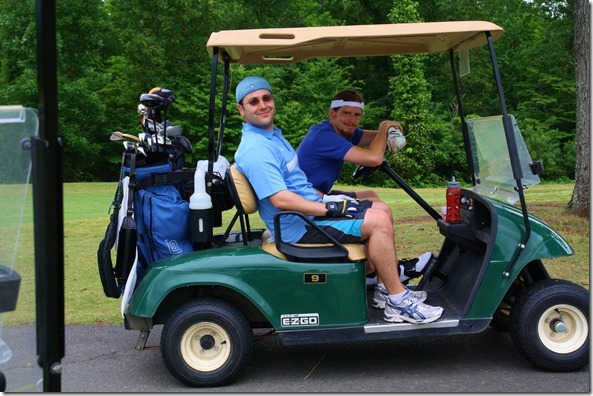 Came home and had a wonderful salad.  I have been craving this particular salad for days.  Nothing is better than the combo of dried cranberries and cheese, if you ask me.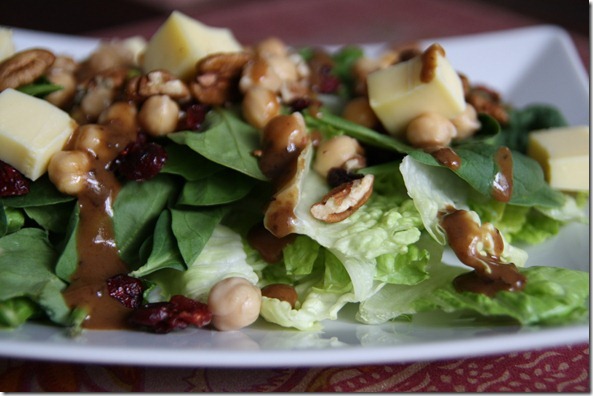 Romaine
Spinach
Cranberries
Balsamic (from Trader Joe's)
Chickpeas
Cheddar cheese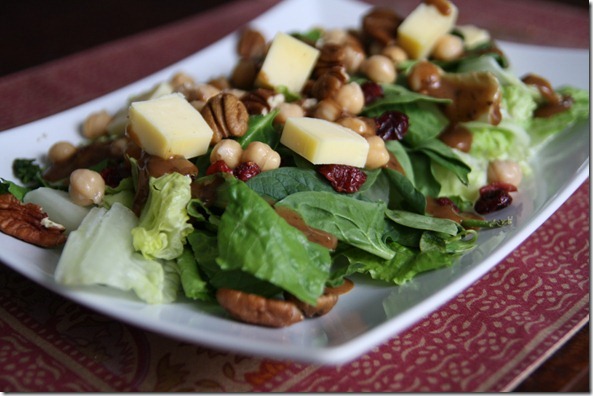 On the agenda for the rest of the day:  VOTE, Girls on the Run, work, birthday dinner, and perhaps buying a lottery ticket?  Those bunnies must be a sign for something!