The Husband has severe smiling-for-the-camera troubles.  He's one of those naturally happy-go-lucky people who freeze up the moment a camera turns on him.  Kristien's smile morphs into super fake, extra-wide mode, and he panics the moment the shutter goes click.  So, obviously, today's maternity photo shoot was a challenge.  Smile massages were required after an hour or so.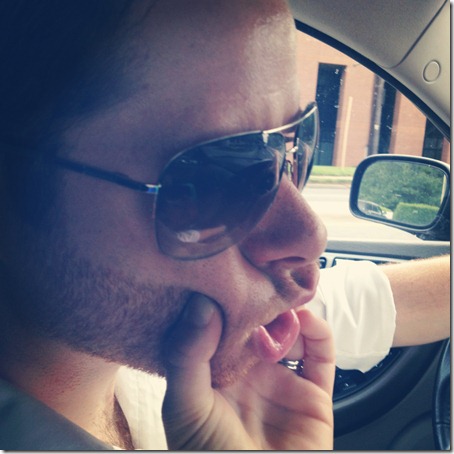 Smile massages are the best.
We also went on a long walk. Eight months into pregnancy, and 3.0 miles in the sun is exhausting (how do some women run up to delivery, seriously?! Tell me your energy secrets…).  Even poor James looked back at me as if to say, "Speed up, you slow poke."  I think I need to get back into water-based exercises – swimming, here I come!  Floating sounds quite nice.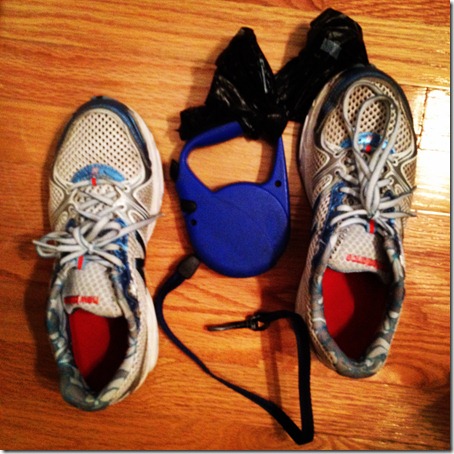 Today's eats, in Instagram photos…
Post-walk smoothie (coconut milk, orange juice, frozen pineapple, raspberries):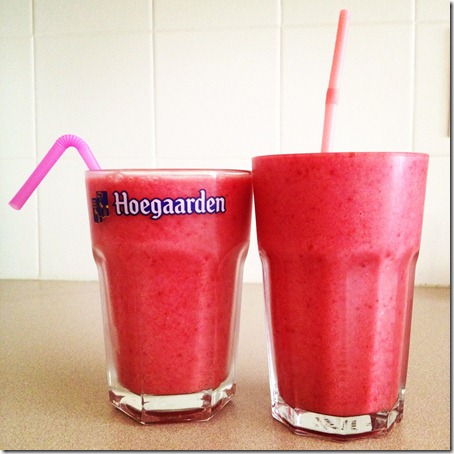 An entire box of Annie's macaroni and cheese.  It was freaking amazing.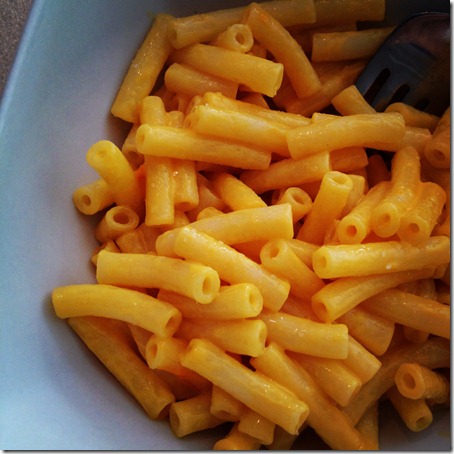 Our photographer brought us cookies – and the dogs got little bones.  Smart photographer!  The dogs were very cooperative for all the family pictures.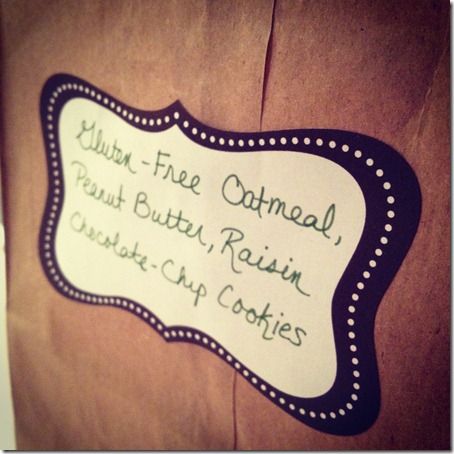 And we had a date night at a local sushi bar.  Salty edamame to start off with: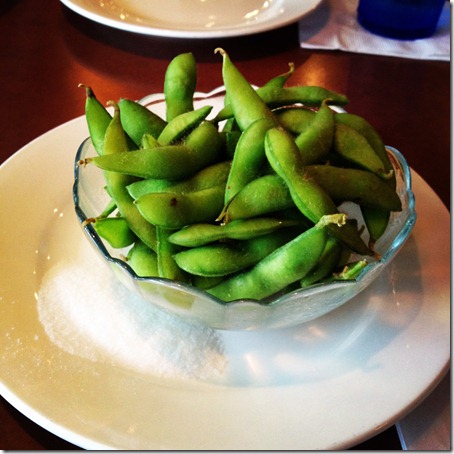 And five different types of veggie rolls, which we shared.  One of was a spinach roll – never had it before, but it was good!  Just steamed spinach wrapped in nori.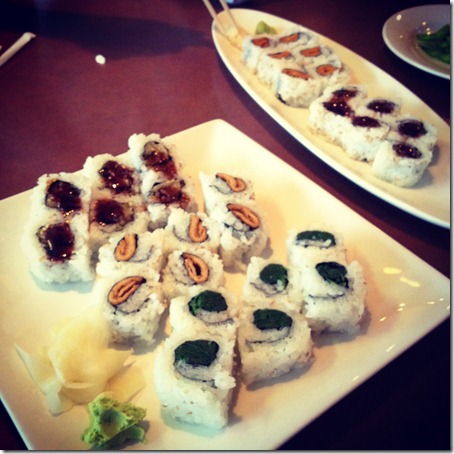 Any other camera-shy folk out there?  The Husband is pretty bashful (that's why you rarely see him on the blog).  I think it's so strange that he's shy now because his mother says he was a total ham as a kid – always putting on song and dance shows for strangers at the grocery store and whatnot!  Hah.