Amongst a very busy weekend filled with family and friends… look who I found!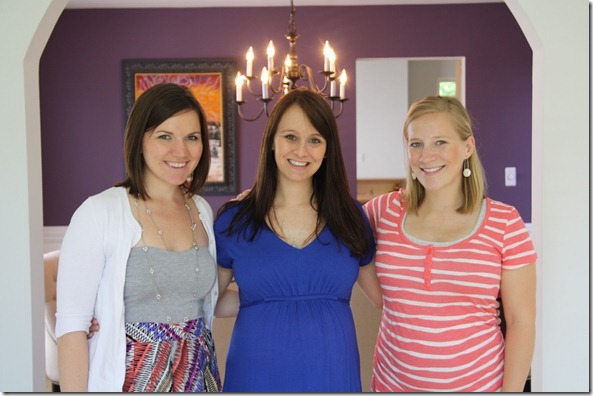 Today is my baby shower, and my buddies Kath and Megan drove in from out of town just for the event – so nice of them.  Such gestures mean so much to me!  So it was the least I could do to host a little brunch from my out-of-town buddies before the shower.
Before everyone arrived, a raspberry and peanut butter smoothie.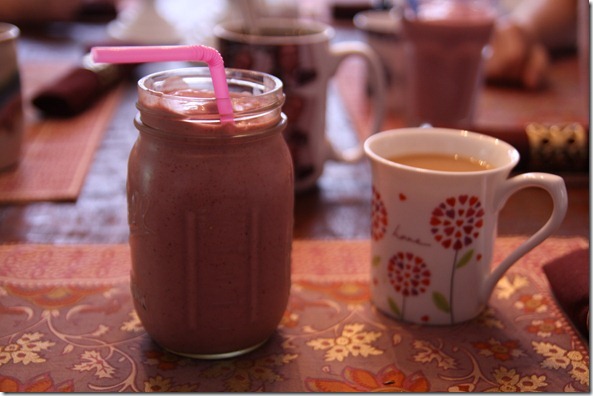 I then proceeded to ruin the effects of my shower (the water kind, not the party kind) by rushing around a hot kitchen to cook brunch before everyone arrived – such bad planning. 
But the food was on the table before the doorbell rang.  Huge accomplishment, right?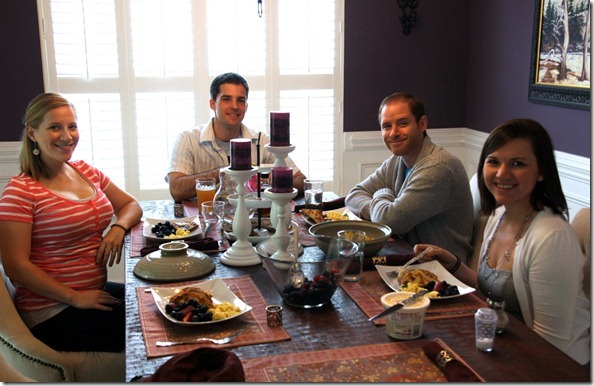 French toast, eggs, and fruit.
And syrup. Lots of syrup.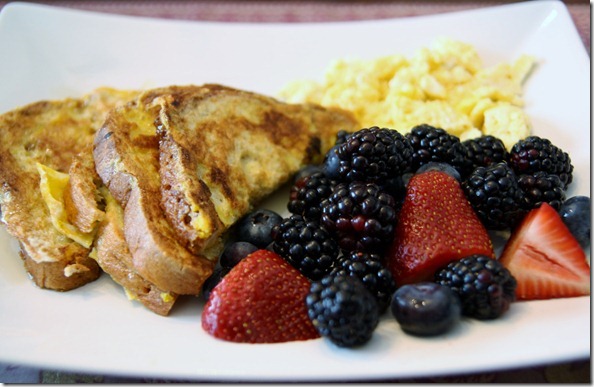 In other news…  Here are some silly Maggie moments for you. I think someone spiked her water bowl this morning.
Hijinks #1: Why sit on a dog bed when you can sit on James?  He is an excellent tummy rest.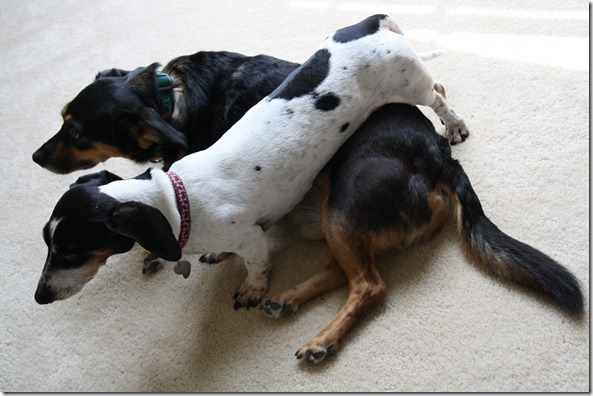 Hijinks #2: Maggie says, "I would like to see the baby, please."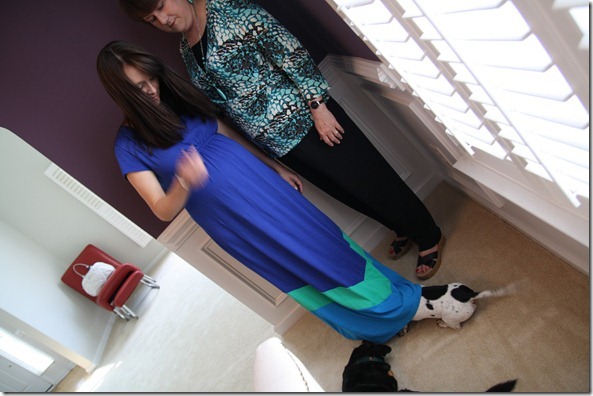 Off to the shower!  The party kind.