Whoa, momma.  You know those mornings \when you wake up and discover that everything is sore from your workout?  My mom and auntie arrived yesterday, and after dinner, we went on a long walk – so I ended up doing two workouts yesterday.  Between the swim and the walk, every inch of me is aching.  But it's the "hurts so good" feeling; not the "oh, crap – I'm in pain!"  Know what I mean?
My aunt and I were the first ones up, so we sat on the porch and chatted while the sun came up.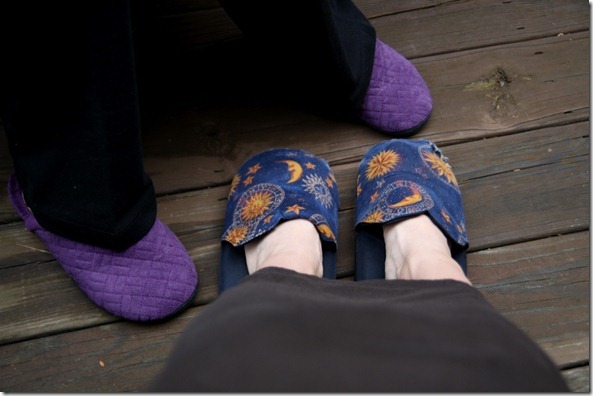 Breakfast is served…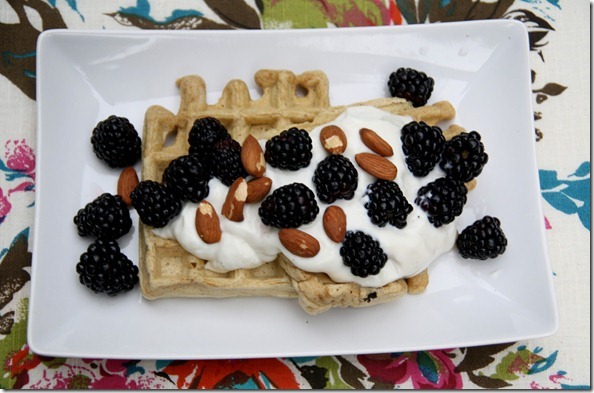 Waffles
Greek yogurt
Blackberries
Almonds
Perfection!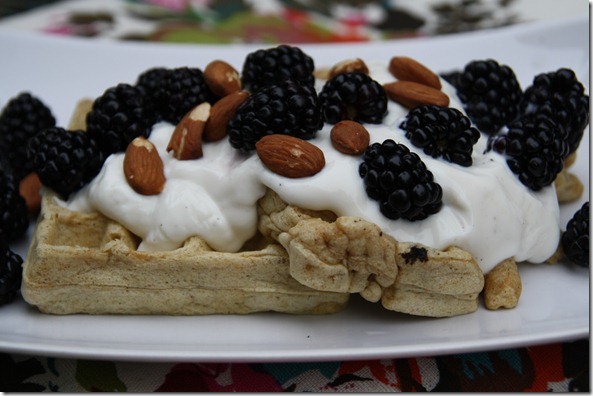 On the agenda:  I'm taking the sisters to a fun restaurant, and then we're going shopping. 
Anyone else sore today?  Or have plans to make yourself nice and sore later?