This totally made my day.  Key word: "probably."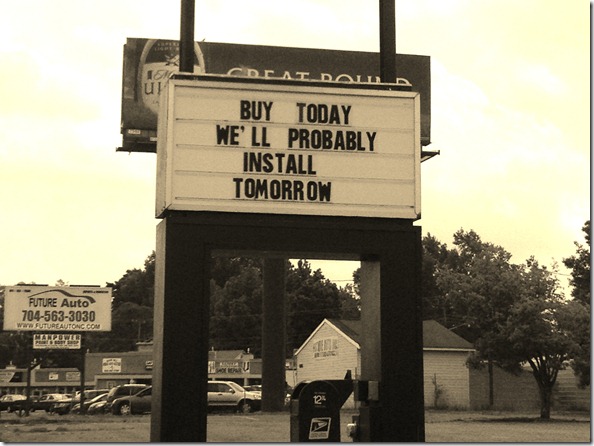 We're still on the hunt for a living room rug.  I found one I really liked, but it's out of our price range…. Figures.
Lunch eats!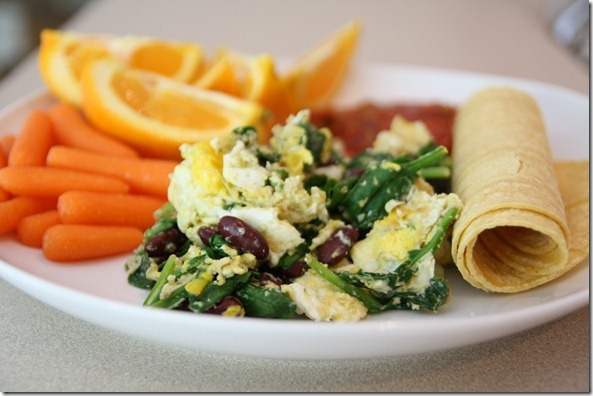 I scrambled two eggs and mixed in baby spinach and kidney beans.  All wrapped up in corn tortillas. Yum.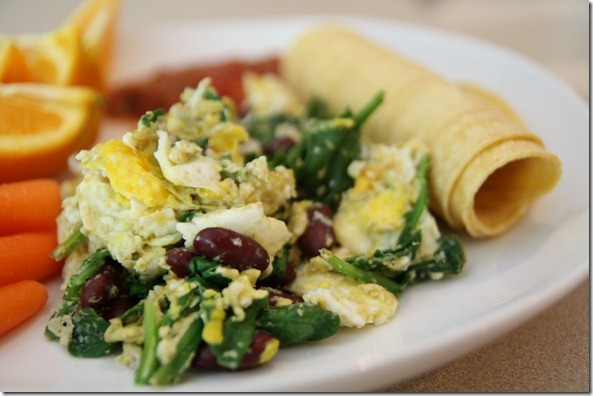 Plus plants: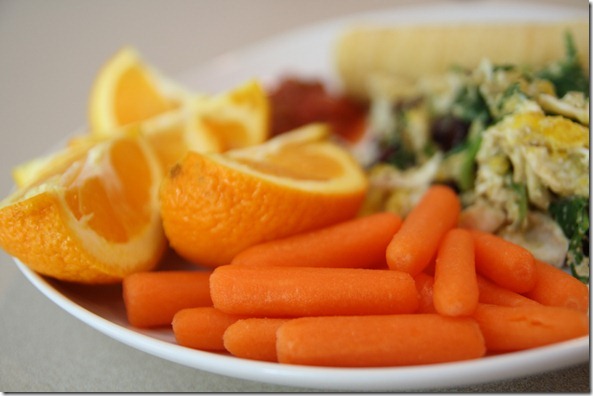 Share Your Success
And, just like that, May 1 is upon us.  I can't believe the release date for the Healthy Tipping Point book is already here.  I feel Iike I just wrote it (for more info: "How I Got Published!" and Getting a Book to Print).
This blog is about my healthy journey, but I hope the book will inspire readers to find their own Healthy Tipping Point moment – when everyday decisions add up something amazing.  So much of the book is about redefining what it means to be 'successful' when it comes to health – a true balance of emotional and physical fitness.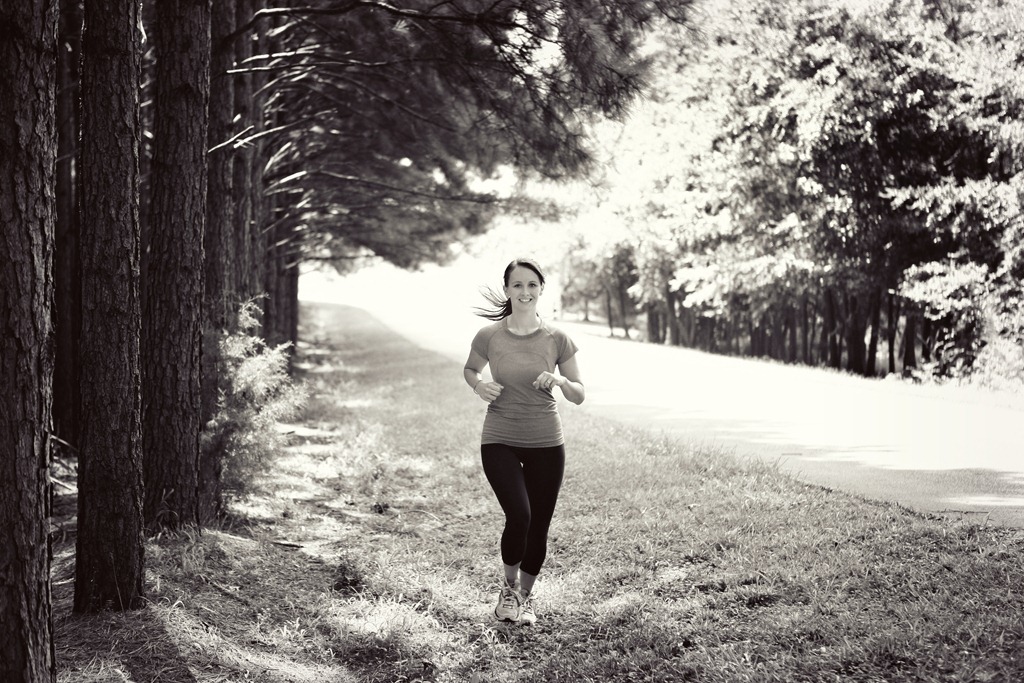 I, of course, can only offer my perspective on healthy living, which is why the book is rammed with 20 awesome success stories from men and women of all ages, including stories from people who lost weight, overcame diseases, fought depression, ran ultramarathons, or suffered through personal tragedies only to come out stronger than before. 
To celebrate the book's release, I'll be running Success Stories on the blog all next week – I don't know about you, but I LOVE hearing about other people's journeys.  If you've found success – or are in the middle of your journey – please consider emailing me a few paragraphs plus a photograph or two that illustrates your transformation.   Send it over to caitlinjboyle@gmail.com.  If you have a blog, be sure to let me know the link!
Until then – leave a comment describing one of your healthy successes.  I'll pick a winner to receive a copy of the Healthy Tipping Point book on Monday.  I'll start it off:  One of my healthy successes has been figuring out how to cook vegetables and actually like the taste!  No more mushy broccoli for me.  Ew!