What is your max out point with workouts? I don't mean how fast you can run or how much you can bench press – I mean, at what point do you emotionally max out?  My max out time for a treadmill is 3.0 miles… maybe 4.0.  If I'm running outdoors, I can go forever (well… you know what I mean).  I just get so antsy inside.  On the elliptical, I'm done at 30 minutes.  In the pool, if it's set up for the short course, I start to get antsy by 1000 meters if I'm lucky.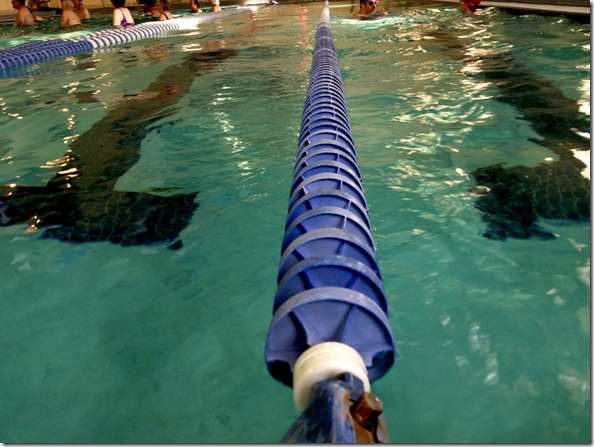 (Check out –> 7 Ways to Make Gym Cardio More Bearable)
Today, I hit my emotional max out point in the pool at 0.5 mile.  I had my swim buddy with me – DadHTP – but we're both trying to work back up to longer distances…. I just felt spent too soon.
Breakfast: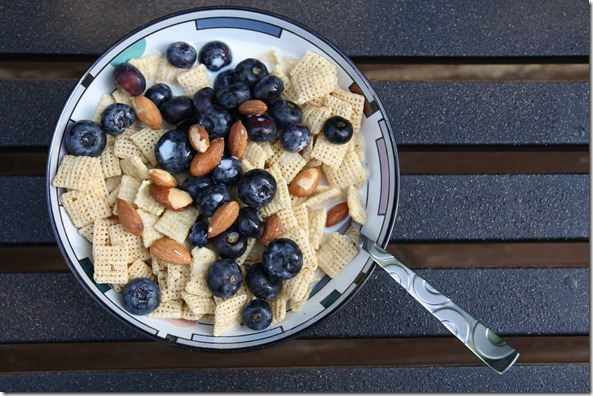 Really, really into Rice Chex lately.  With blueberries and almonds.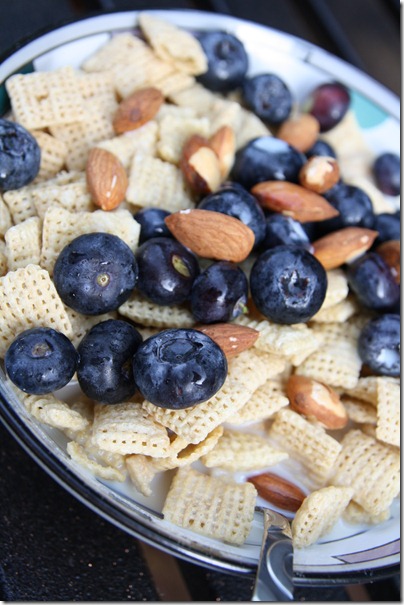 Ready, set, Friday!