Wise words for the start of the week (thanks, Carin!):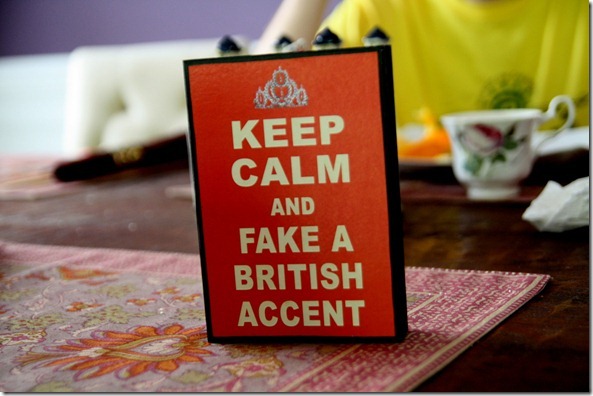 (Well, I hear Sunday is actually the first day of the week, but I still feel like Sunday is the last day, making Monday day #1!)
Good morning and happy Monday.  I don't know how the weather is where you are, but we're blessed with Carolina blue skies and a chill in the air.  A perfect end-of-April morning.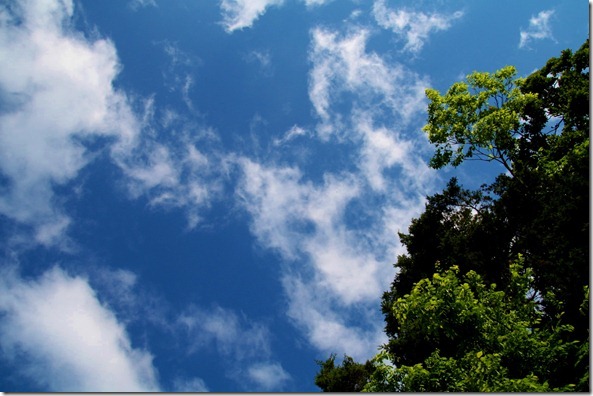 Gather 'round the table.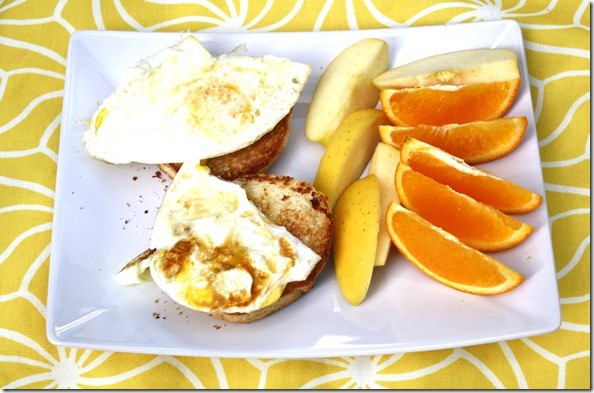 Kinnikinnick English muffin with eggs – plus apple and orange.
Running, A Cool Grand, and Pets
It's that time again… FAQ Monday.  And I'm giving away two more copies of the upcoming Healthy Tipping Point book (which, by the way, comes out next Tuesday!).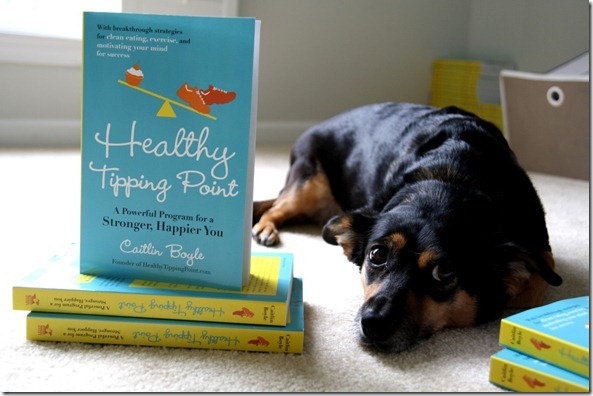 James read it and says it's pretty good.

Would you rather have the ability to run impressively fast for short distances or moderately paced for very long distances and never get sore?  I would rather be able to run long distances and never get sore. When I sign up for a race, I do this weird calculation in my head for cost per mile or minute of race time.  Paying $30 for a 5K always fries me because that's like, $10 a mile!  But $75 for a marathon?  A mere $2.85 or so.  So, although running impressively fast would be pretty cool, I'd get my money's worth at longer races.  Hah!  Also – it's easier to find running buddies when you're a moderately paced runner.
If you had an extra $1,000 but you had to give it away to someone else, who would you give it to and why?  I would probably break it up and distribute the money out as ridiculous tips to nice waiters or waitresses.  I worked as a bartender in college and it was a tough job – nice, helpful people working in food service deserve our love.
What pets have you owned over your lifetime?  The pets that I can remember, in order:  I've owned a bird named Baby, a cat named Kitty, a fish named Rad Dude, hamsters named Salt and Pepper (it was the 1990s…), a cat named Fred, another fish named Clifford, and dogs named Bejui, Louie, and – of course – Maggie and James.  I also had four other cats growing up, but they were more my mom's cats than mine (I'm not really a cat person save for Kitty and Fred).  Their names were Matilda, Baby Billie Blue Jean Blue, Thomasina Daughter of Tom Cat, and Mini Me.  I'm not joking regarding those ridiculous names. 
Your turn – answer one (or all) of the FAQ Monday questions, and I'll pick two random winners to receive a copy of the the upcoming Healthy Tipping Point book.