I know that paying bills online is faster, more economical, and environmentally-friendly, but I seriously love the act of writing checks.  Anyone else? Despite the fact that I'm terrible at math, I control all of our finances and bill payments purely because I love writing checks – thank goodness for Excel.  I spent about 20 minutes this morning writing checks, stick stamps on envelopes, and affixing address return labels.  It was so cathartic.  Like a massage or a big glass of wine (okay, I don't really remember what a big glass of wine feels like after eight months of pregnancy…).  Weird.  I know.
Lunch.
Mushrooms are one of my favorite foods… but I always kind of forget they exist.  So tasty in a stir-fry though.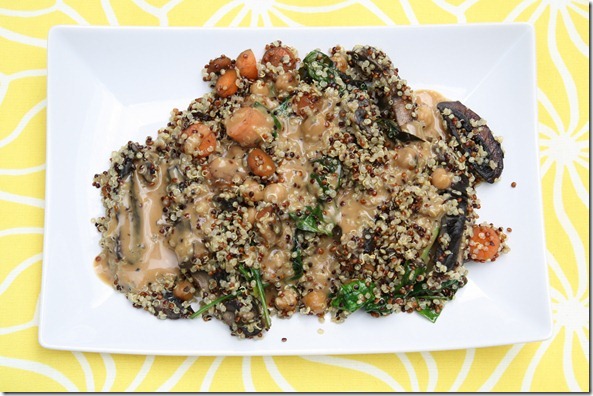 In the mix:
Quinoa
Carrots
Spinach
Mushrooms
Chickpeas
Balsamic dressing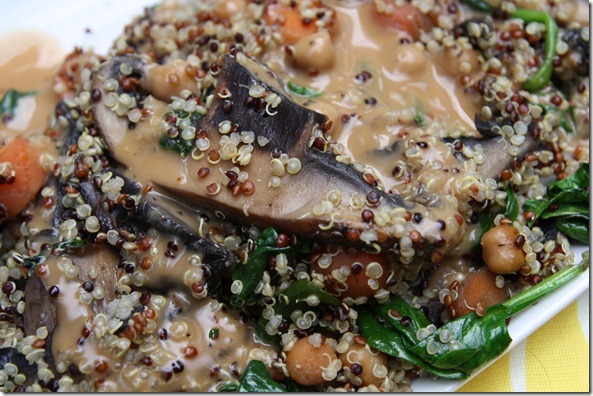 Healthy Tipping Point Book Giveaway Winners
The winners of the Healthy Tipping Point book giveaway are…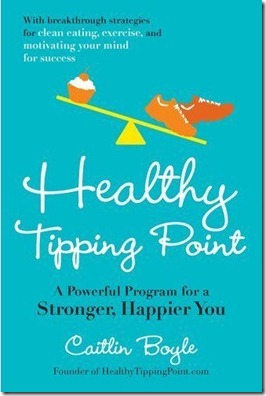 Abby, who grew up on a farm and had show pigs named Bacon, Pork Chop, and Hamala.

Marie, who'd give $1000 to her good friend who just had a baby boy so she could start a college fund for him.
Congrats!  I'll be sure to run another giveaway for the book next Monday.  I love reading everyone's answers to the FAQs – they are so funny.
Psst – If you're in Columbus, Ohio, check out this Girls on the Run 5K giveaway.
Any other envelope lovers out there? Or is online bill payments the way to go?  Who else is bad at math but in charge of the family's finances?