#1: I am addicted to this blood orange sorbet.  It is so ridiculously delicious.  It tastes like I'm eating a frozen orange with a spoon.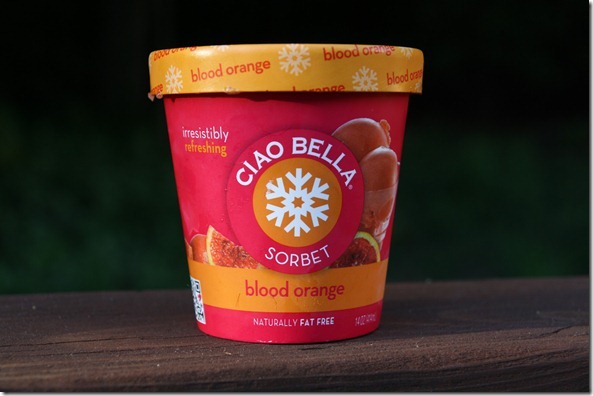 Now it's all gone.
#2: Speaking of cold things, it is freezing in my house. Charlotte has been getting really chilly at night and, out of pure stubbornness, we refuse to turn on the heater.  It's mid-April.  I am not warming the house on principle.  I woke up this morning and my thermostat read 60 degrees.  The dogs are walking around the living room with jackets on.
#3: Today, we found out that both of our HVACs need to be replaced.  Welcome to homeownership.  Pray for me that it's covered under our home warranty, okay? At least it's freezing in here and air conditioning is currently unnecessary.  <– Brightside!
#4: As part of dinner, I made these delicious zucchini boats. These pretty babies were really easy to make and a fun way to eat zucchini, which is a vegetable that I always buy even though I don't really like all that much (what's up with that?).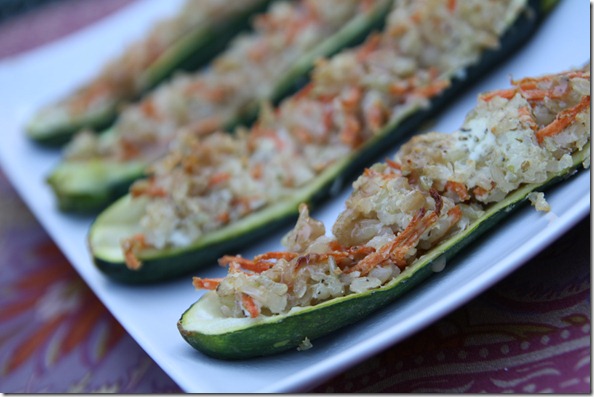 To make a serving:
Slice two zucchini lengthwise. Using a spoon, carefully scrape out the insides.
In a small bowl, use your fingers to combine 3/4 cup cooked brown rice with 1/3 cup packed goat cheese (I used an herbed variety) and a small handful of shredded carrots.  Add salt and pepper to taste.
Scoop the rice mix into the zucchini, repeat four times, and place in a glass casserole dish.
Bake at 400 degrees for 20 minutes.
Remove from oven and drizzle with balsamic vinaigrette dressing.
Enjoy!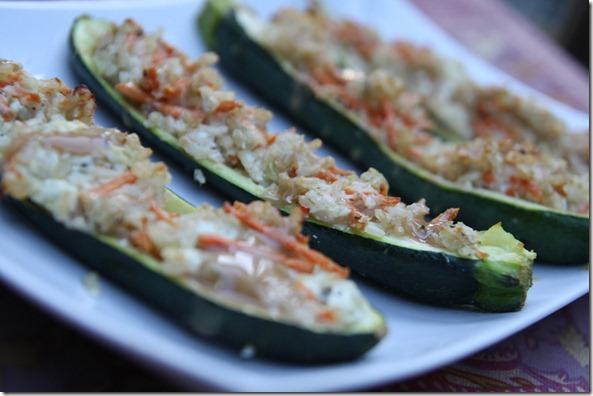 #5: I have successfully made the "leaping high five"  happen at Girls on the Run.  The funny thing with the 8 – 10 year old age group is you can make really weird and random stuff 'trend' with a group of them (because they still think adults are kind of cool).  Now, we give each other leaping high fives for absolutely everything.  A leaping high five is way more fun than a regular high five, by the way.  I recommend that everyone do it!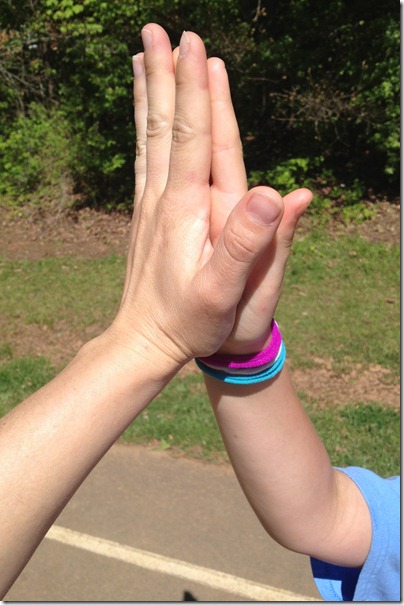 That's all.  High five!