Maggie is thoroughly enjoying having an outside space.  She crawls into this comfy chair the sellers left behind…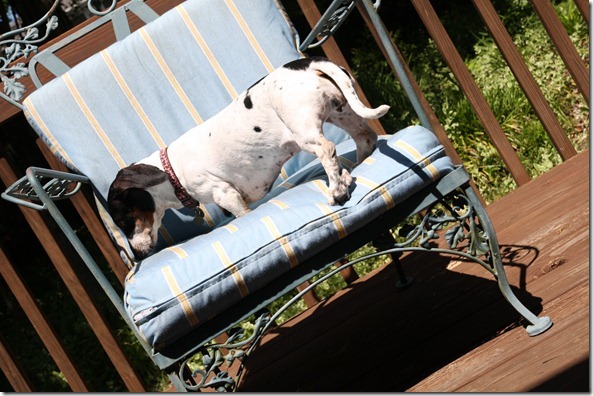 And then she proceeds to get really sun drunk.  Doesn't she look wasted?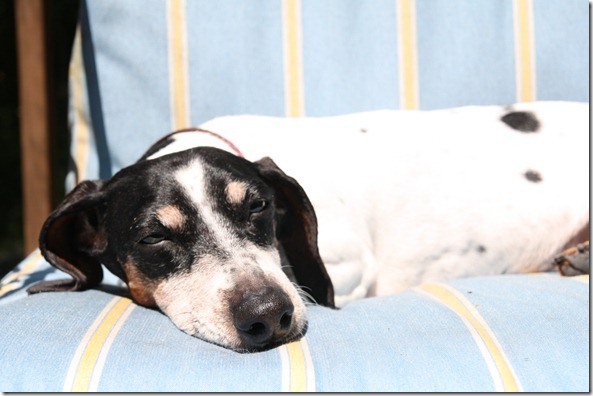 Granted, Maggie always looks kind of wasted…
This is probably her most wasted photo ever.  If Maggie was a human, this is the photo she would have to delete off her Facebook account prior to graduating from college and applying for real world jobs.
Girl Gone Wild.
Enough about Maggie, let's talk about lunch…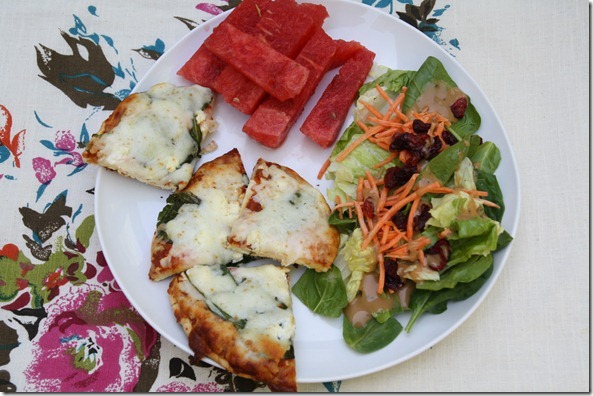 I have recently become obsessed with Bella Monica gluten-free pizza, especially the feta and spinach variety.  They are ridiculously overpriced ($6 a pop), but they are so tasty and convenient.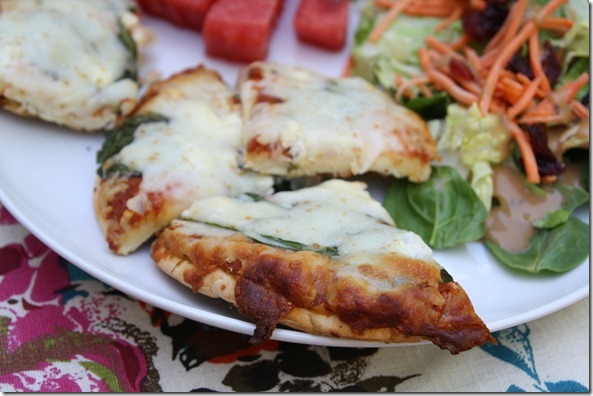 With salad and watermelon.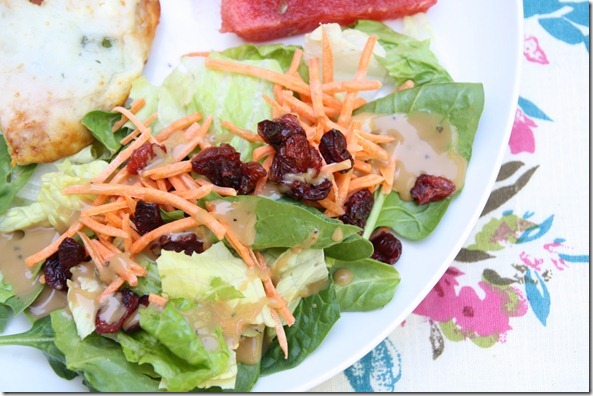 And… I'm off to Girls on the Run. Have a sunny day!