Guess where I am?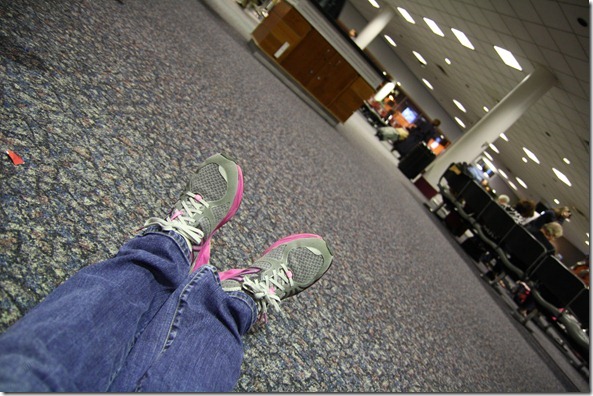 Oh yes.  The airport.  Again.
In case you're counting (and I sure as hell am), this adds up to my 11th flight in 15 days.  As of midnight tonight, that's five hotel rooms, five rental cars, and nine trips through airport security, which means multiple pat downs by many female members of the TSA staff (here's why I don't walk through the full body machines).  And as of tomorrow, all this effort will conclude in my 7th Operation Beautiful presentation in a little over two weeks, marking the end of my spring speaking season. 
So, that's why my posting has been a bit sporadic over the past few days!  I'm just barely keeping my head above water.  Meals have been random, sleep is hard to come by, and exercise beyond walking is practically non-existent.   But you know what?  I'm sad that the big speaking crush is almost over.  I really love to spread the Operation Beautiful message and meeting so many people is loads of fun.  (In case you're wondering, save for a few local events, I'm not doing any more until October, when BabyHTP will be a few months old.  And I doubt I'll ever do a slew of events like this once she or he comes into the picture – it's just too much!).
All that being said, I have been making a BIG effort to eat as healthy as possible.  It's hard; not going to lie.  I've been relying on my tried-and-true airport tricks (How to Eat Healthy in an Airport), but I have a new focus when I seek out goodies – PROTEIN!  Honestly, even as a vegetarian, protein intake is never something I gave much thought to.  Most Americans, especially those who aren't intensely active, eat far more than their fair share of protein, protein deficiency is rare (but here are the warning signs), and the few times I've counted my protein grams over the years, my intake as a vegetarian has been more than adequate.
But one of the big issues discussed during my Bradley Method classes has been nutrition, especially the importance of getting enough protein during pregnancy (here's a introduction to the topic).  My Bradley instructor told us that one great reason to eat more protein during pregnancy is that protein makes your bag of waters stronger, and if you eat a decent level of protein, your water is less likely to break prematurely.  As a side note, I did some quick Googling to see if I could find a specific study to back up this claim, but I think was too sleep-deprived to search correctly and couldn't find anything.  Regardless, the theory sounds pretty important to me.  And it was all the motivation I needed to seek out more protein (lately, I'm really scared of going into labor prematurely – completely irrational given my pregnancy so far but a fear regardless).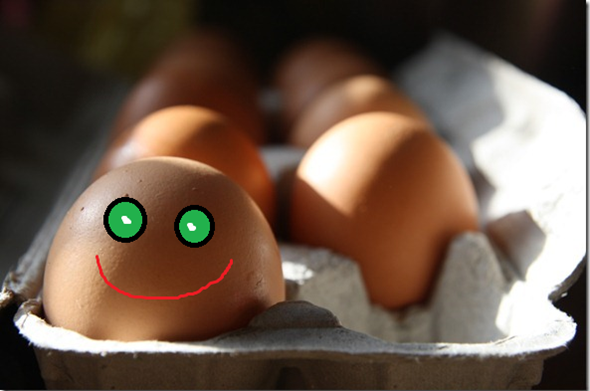 The exact amount of protein a preggers lady needs varies from source to source, but my Bradley instructor said aiming for 75 grams or so is probably a good goal. 
Here are some protein-rich vegetarian snacks that I've been enjoying lately:
Eggs – scrambled, in omelet form, or hard-boiled
Greek yogurt (more protein than regular)
Cheese
Cottage cheese
Pumpkin seeds (especially because they are high in iron)
This brand of rice protein powder in smoothies
Tofu (I try to limit my intake to a few times a week, though)
Whole grains, especially quinoa
Nut butters
Not all of these snacks travel well or can be carried through security, but some can be shoved in my suitcase.  And I can usually find things like protein shakes or cheese bites in airport kiosks.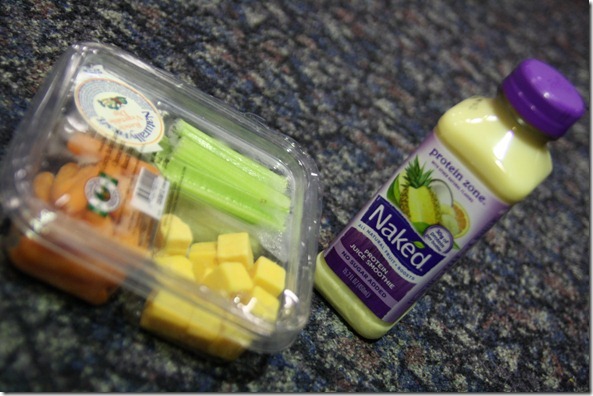 So – all that being said – I would love some additional protein snack suggestions to enjoy on the road or at home!  I tend to burn out on my old standbys quickly.  I need some new ideas – and I know you all will have some creative suggestions!
See you in New York!