In my former life as an urban planner, I worked for a private consulting firm, but I interacted with local and county government departments frequently.  My favorite department to talk to was undoubtedly Parks and Recreation.  I never realized that most Parks and Rec were so extensive and amazing – not only do they handle parks, but most departments also operate trails, dog parks, public gyms and pools, and bike paths. 
So – a little tip!  If you're looking for a new cycling route or an 'undiscovered' off-road running trail, just Google your city (or county) and "parks and recreation."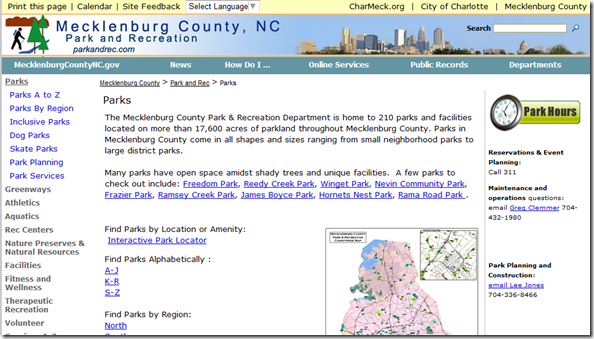 There's tons of info available online and most of the amenities are free!  Well, paid for by your taxes.  Practically the same thing, right?
Thanks to my Parks and Rec department, I found out that my aquatic center membership (AKA my pool) gives me access to another amazing gym run partially run by the city!  I can't even believe that I get access to two great facilities for such a low price.  Three cheers for city government!
Eats, Eats, Eats
Snack was a few handfuls of pumpkin seeds.
And dinner was a giant pancake…. Yes, a giant, thick, fluffy pancake.  With Greek yogurt, almonds, and blueberries.  Breakfast.  It's what's for dinner.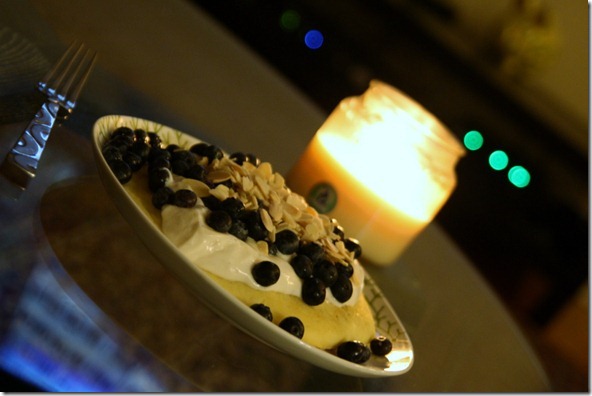 Thinking about an orange or a fruit smoothie for dessert. 
Thought of the Day
"You are free to experience life negatively or positively, and the choice you make determines whether you are at cause, or at effect, of the life you are living." – Marianne Williamson